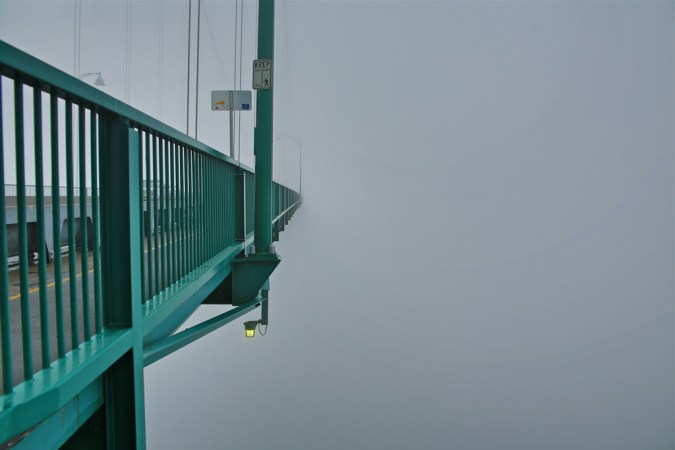 On the day a TED conference ends, I'm always a little mopey. After a week of new new new, and people people people, and bright bright bright, this old lady likes to go look at old books, so I wandered around downtown Vancouver and ended up at a great little bookstore on the edge of Gastown. Tuli Kupferberg's 1,001 Ways to Beat the Draft (Grove Press edition) stood in the window behind a stack of $2 pulp novels I could have sat and read for days. Ahhhh. Up front, the radio was softly playing a CBC talk show for the clerk behind the cash desk.
The radio host turned to interview Kevin Briggs. I'd heard Sgt. Briggs speak at TED not 8 hours before, in another, shinier world, in a theater that had by then ceased to exist, among people who were now on airplanes. The radio reporter asked Briggs to recap his TED talk and describe his work, preventing suicidal jumps from the Golden Gate Bridge in San Francisco.
As I brought my stack of books to the front, the radio segment was just ending. Remarking on my US credit card, the clerk asked what brought me to Vancouver. TED, I said. And we started talking about the radio broadcast we'd both just heard. The clerk told me this story.
He biked across Vancouver's Lion's Gate Bridge every day to work, he said; had been doing that ride for years. And one day, he rode by a man who was, quite clearly, planning to jump.
Cars were whizzing by. Some were slowing down to look. People were certainly calling emergency services from their mobile phones. But no one stopped. No one in a car could stop.
So he did. He told me: "I just parked my bike and went over and talked to the guy. I just listened to him. I listened to him until professionals arrived, and took over. I don't think he jumped."
Photo: Eyesplash/Flickr.
[ted id=1997]