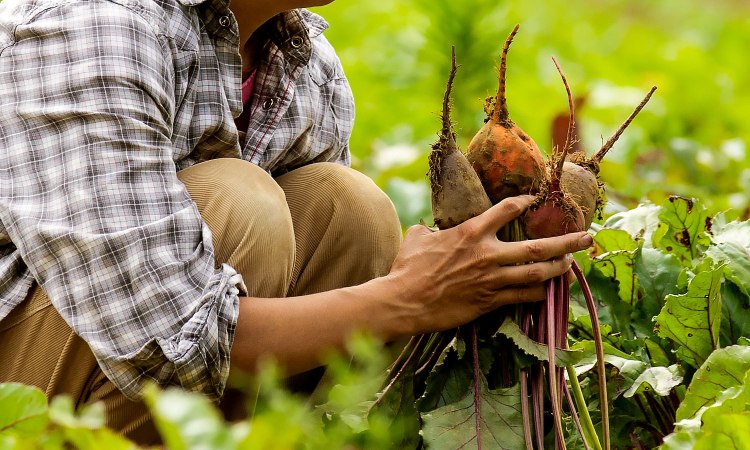 Will the future of food look like the past?
Past the muddy edges of Mace Chasm Road, live music rang out from a glowing white tent near the tiny village of Keeseville, NY, one recent Thursday night. A crowd surged around a brightly lit food truck and eddied near a tiny brewery built inside a barn. Dylan Badger, trained in sustainable agriculture, and his brother, Dan, a trained brewer, decided to bootstrap the AuSable Brewing Company after discovering Essex County — a community filled with entrepreneurial young farmers and an appreciative customer base. As patrons crowded the brewery/barn, the tent and the truck, 27-year-old Dylan reflected on the gathering crowd. "Everyone travels for beer, from 75-yr-old retired couples to young people who are just excited to come check out the Adirondacks. So while they're here, we also point out the farmland, the people raising meat and veggies and dairy. They're the ones who are really sustaining this area for us."
In fact, the sustainable farming scene that has emerged in Essex County is so fertile that one national young farmer's advocacy organization, The Greenhorns, even relocated its headquarters there from the Hudson Valley. And while farmers across in the U.S. are transforming the future of American food through CSAs (Community Supported Agriculture), farmers markets and a profusion of farm-to-table initiatives, the most successful farm startups grow healthy community resources, not just healthy greens. These supportive networks are multidirectional, benefiting town, farmers, and customers alike. Longtime residents say that the fire department has plenty of volunteers, unlike some neighboring towns. Meanwhile, when one farming couple's barn fell down after a heavy snow, CSA members rushed out to help "their farmers" pull it down before it could damage other structures. And as CSA member Jen Kavorchak says: "Just after buying our first house, we accidentally got pregnant with our third babe, and 9 months later lost our jobs. The first person I saw was [our farmer]. I was the size of whale, utterly freaked out, and she just hugged me and said, "well, at least you know you'll be able to eat."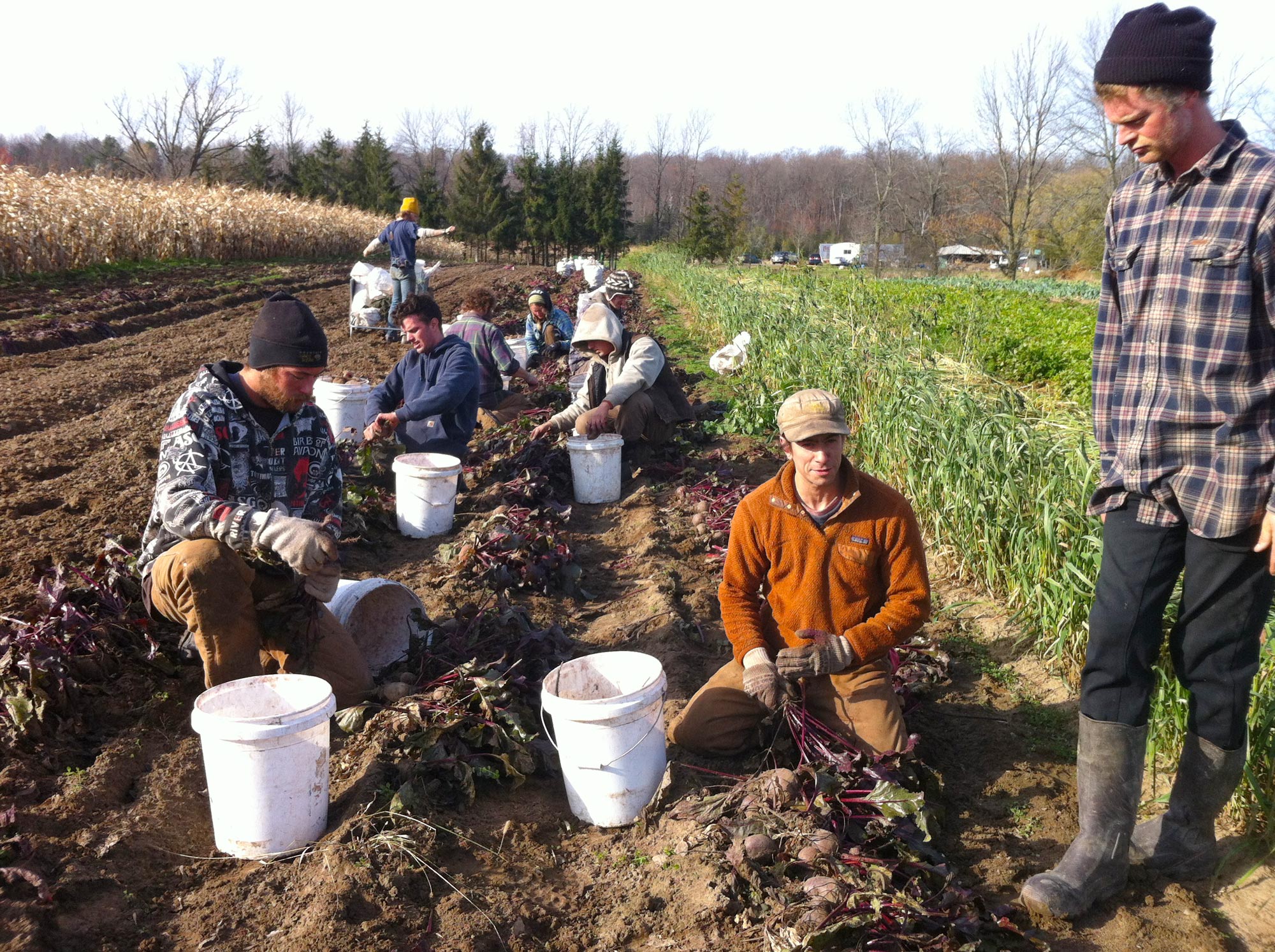 On Essex Farm, this social aspect shows up easily when families pick up their food on Friday nights. Unlike grocery shopping, food pickup here is far more than a transactional event. Children might munch carrots as they troop off to visit the pigs, farmers may pass out fresh baked bread or describe how to cook an unfamiliar vegetable, and members may stop filling their bags to pick up a conversation where it left off the week before. Sometimes, the food is no longer the biggest draw. As one member explained it to farmer Mark Kimball: "Now don't take this the wrong way… your food is what got us started, but it's getting to know the people and the community that is the reason we're still members."
Many locals trace the beginnings of this town's farming revival to the arrival in 2003 of Mark and Kristin Kimball, two farmers looking to do something radical with the CSA model — supply a year-round, complete diet to members. By 2010, when Kristin's memoir The Dirty Life landed her in the national spotlight, Essex Farm had not only proved viable for its 220 member families, but had spun off a number of new farms started by its alumni. Today, farmers are doing their best to carve out their own unique niche in the local food economy. "We're all trying to avoid what other people are doing. Yet at the same time everybody is experimenting with different things so it's really hard," says Sara Kurak of Full and By Farm.
At nearby Fledging Crow and Juniper Hill Farms, the CSA is only a portion of a diversified farm business that also includes restaurant trade and farmer's markets. "We do seven to eight farmers markets per week in the middle of the season and wholesale to some 30 different accounts throughout the year." says Juniper Hill's founder Adam Hainer. When Hainer and his partner Melody Horn recently decided to deliver shares to office buildings in Saratoga Springs, their CSA membership ballooned from 100 to 450. "You have this huge mainstream audience that's buying goods at Whole Foods. In order to win those shoppers we need to be more convenient than the competition."
That means cooperating with each other to share resources, knowledge and expertise. Courtney Grimes-Sutton, co-owner of Mace Chasm Farm, puts it this way: "The farmers really depend on each other. We co-order, we share pallet loads with each other. We loan and borrow tools, we trade products, we ride together to market. Our pigs eat the whey from two of the creameries, as well as the spent grain from the brewery — and the brewers eat the pigs and the cheese people eat the pigs."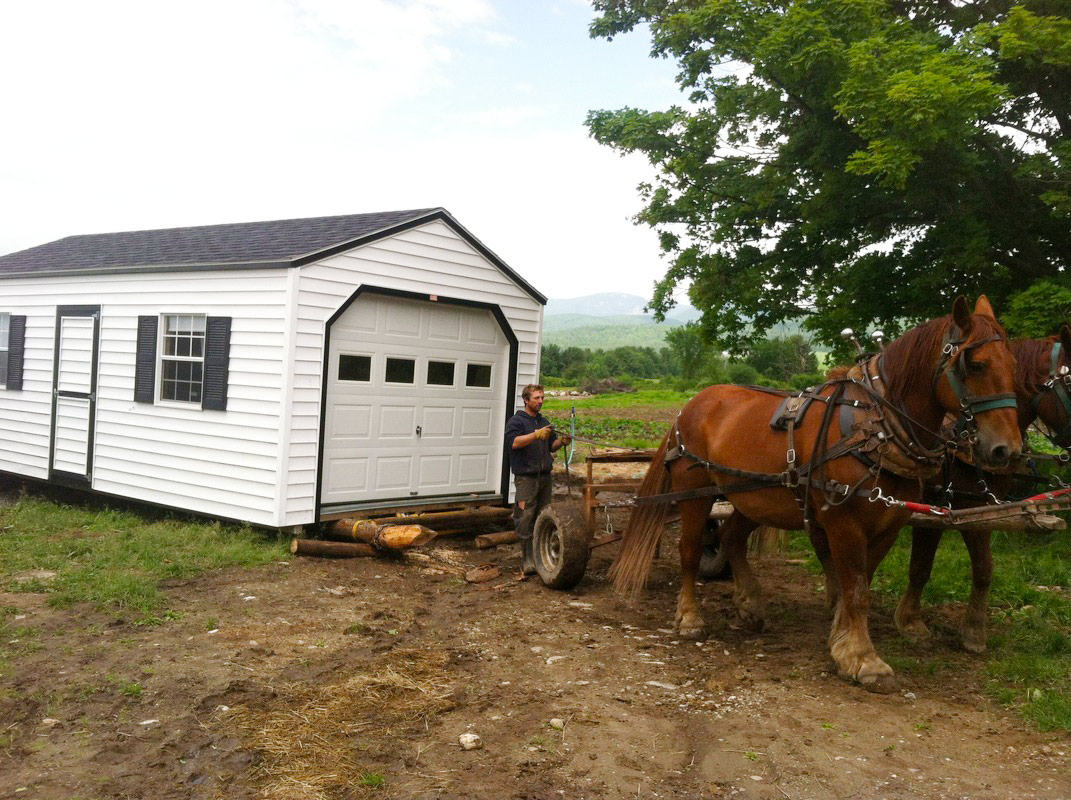 It's not all peace and love when it comes to attempts to cooperate. "The marginal nature of farming makes partnerships hard because the finances are tight and the time commitment is huge and you're working with some pretty tight constraints." Sara and her farming partner James split up along the way, but continue to farm together — they simply have a fierce determination to work the farm they both built. For the most part, farmers keep their game faces on when talking about falling outs. But as Mark puts it, "Amongst any group of farmers, it's almost guaranteed that somebody's in tears each night."
The new farmers are using regenerative, non-extractive farming methods and improving the soil, as well as the water and air, as they go. But it is glaringly clear that the least sustainable piece of this farming puzzle is the youthful energy and time that young farmers pour into the farms. These farmers typically don't have health insurance and rarely take vacations. They couldn't afford to buy their own food at the prices they charge. Their hope is that by the time the farm start-up energy has faded, they will have worked out more lucrative distribution and marketing angles.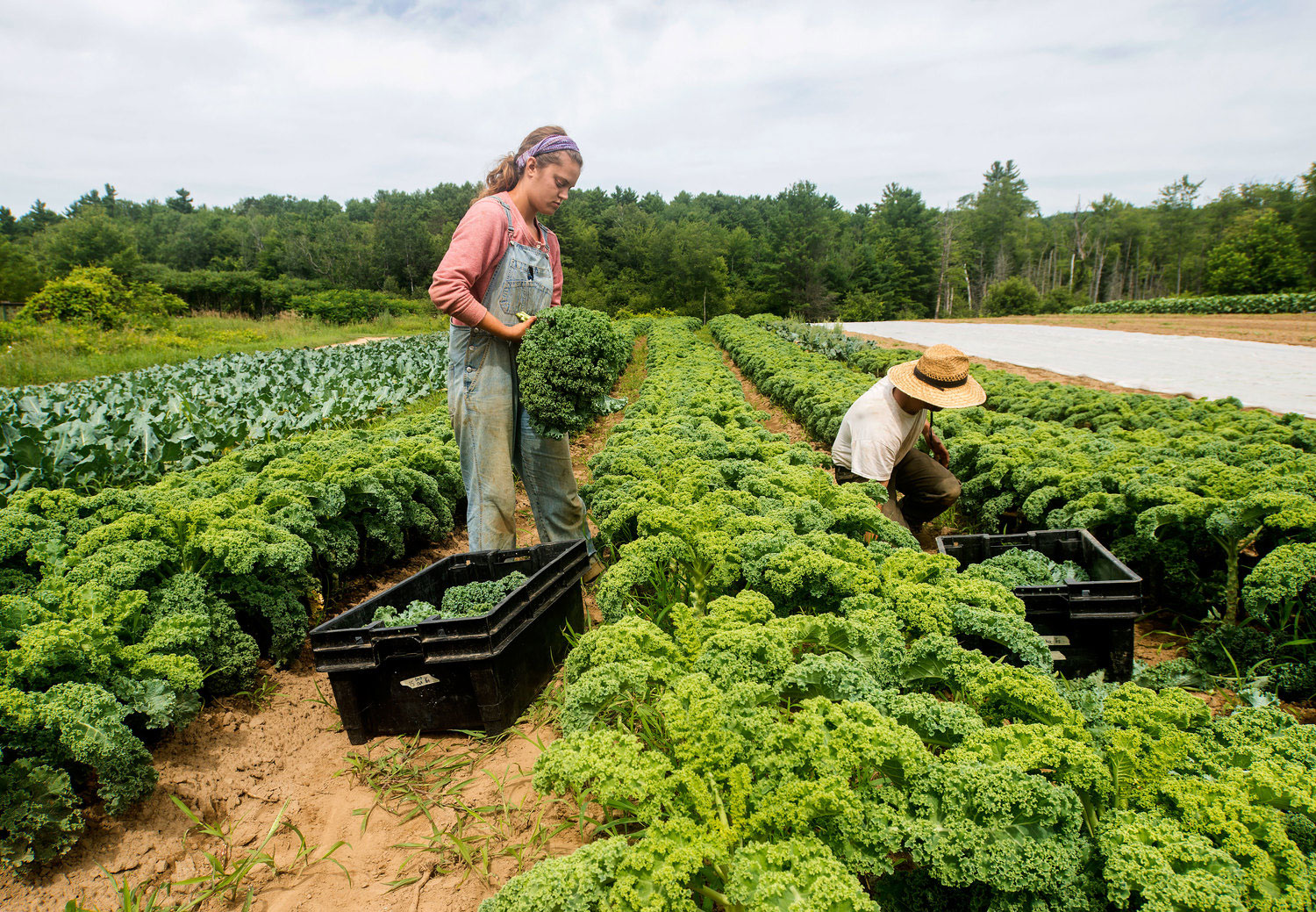 Jori Wekin may hold one of the pieces to that puzzle. Lured to the area by the high energy of farming startups, she came with the intention of helping build a local farming community. This year, she bought a large warehouse that she hopes will move the farmers a step further in the path towards long term economic viability. Some possibilities are a space for shared grain mill, and a large commercial kitchen for new products, refrigeration and storage. She would love to cook meals for 200 people so farmers don't have to worry about feeding themselves during their busiest times. The hub could help local farmers create a joint Adirondacks brand that distributes to New York City. "Do we go big and get it to the city or figure out the needs here? We may have to go 'there' to get 'here,'" Jori says.
Mark is already testing the waters. He recently began sending shares to New York City, where he charges $300/week for his "full diet" CSA, double what he can charge up here. "If NYC really takes off, we've figured it out. If anyone creates a flagship business in the region, problem solved."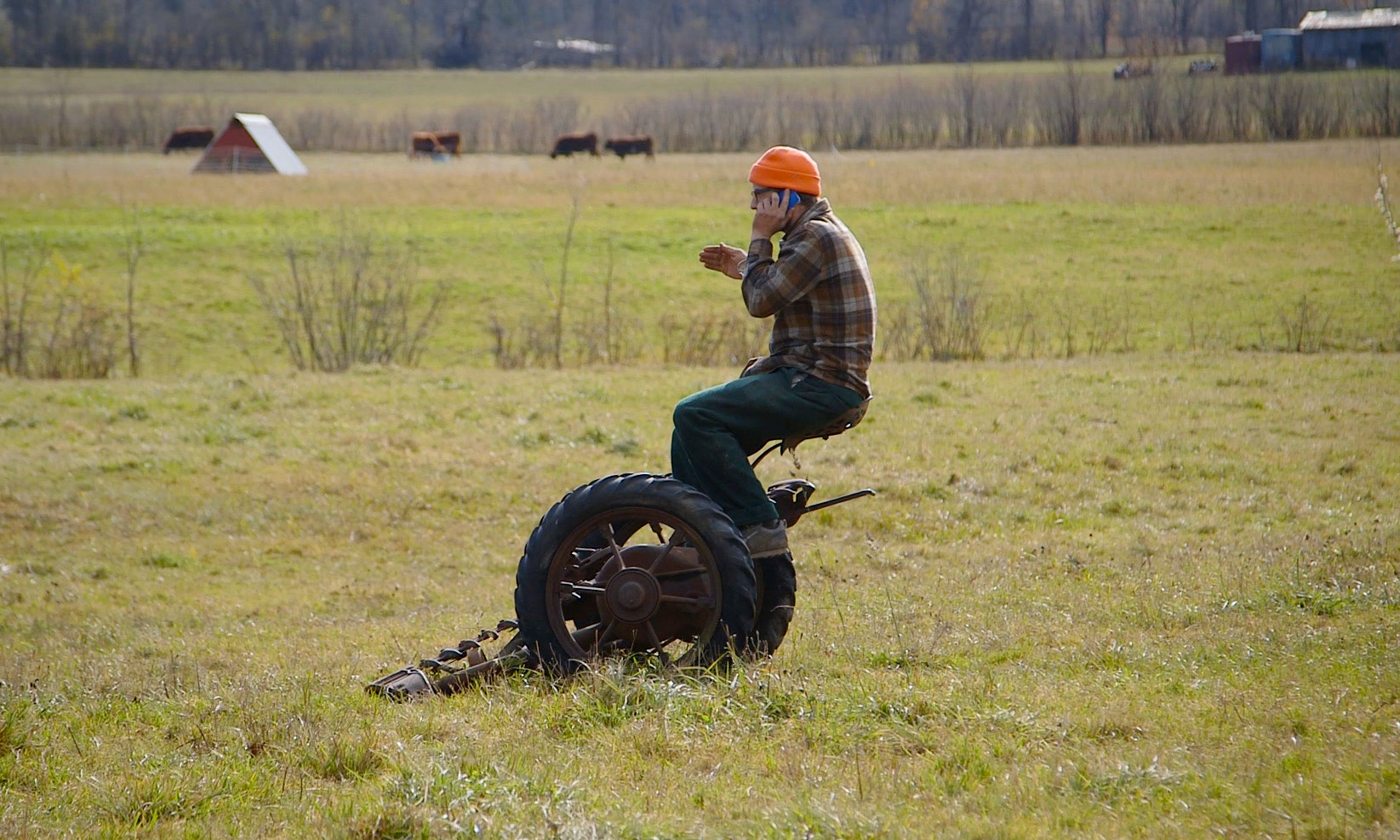 But distributing to NYC is just a big idea. What Mark really loves is a GIANT idea — in this case, a new index for assessing food that could be used internationally as a meaningful marketing device. A metric that moves beyond "organic" to quantify the amount of green and dirty energy used to create the food. "What's the best way for human beings to look at how we're using the Earth?" he asks. "It has to be simple and stupid. If a can of soda is 200 calories, how many calories of energy did it take to make it?"
"Organics never got the idea of global energy," he adds. "I could buy chicken shit from California, put it on my fields and be certified organic. The quality of the soil and the produce goes up, but the footprint is 10 times worse than just buying from a local dude. Let's look at system energy — not just nutrient and pest control."
Watch this short film to learn more about farmers in this community — and how they make chicken feet soup.
Featured photo by Richard Quirk, courtesy of Juniper Hill Farm.