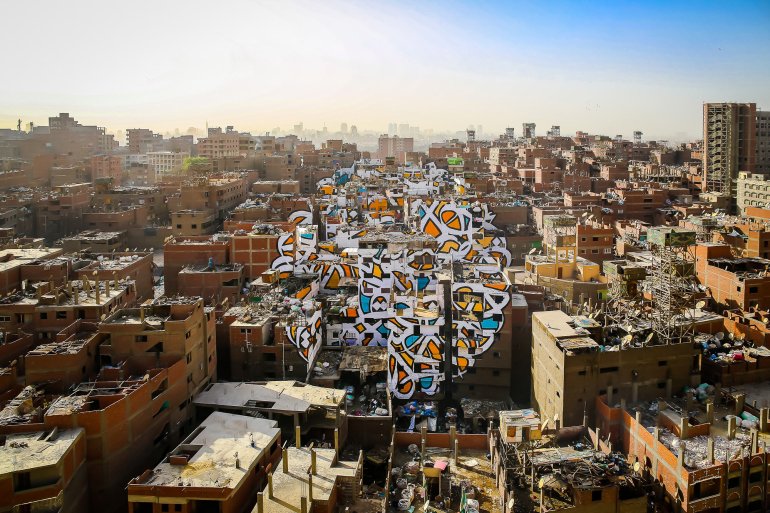 In his instantly recognizable, grandly sweeping style, eL Seed has painted Arabic calligraffiti murals everywhere from Tunisia to Paris, Dubai to New York. Recently, he created his most ambitious project yet: a mural that spans 50 buildings — and can only be fully seen from a nearby mountain. eL Seed pursued this self-funded project as a way to make a political point, but he describes, the real transformation was personal.
Take a walk through the streets of Cairo with artist Bahia Shehab, with nine light-filled photos by Ohoud Saad.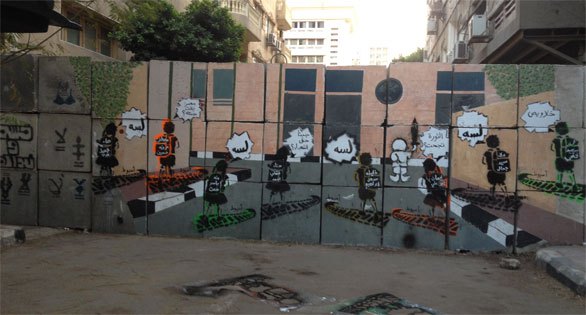 Early one morning, hours before the sun would rise, Lebanese-Egyptian artist, activist and historian Bahia Shehab was alone on the streets of Cairo. Read about the stenciled message she left as her part in the revolution.