Bahia Shehab is an artist, activist, and advertising executive who has been living in Cairo since 2003. And she also has been known to head out on the streets in the middle of the night to spray paint stenciled series that protest injustice and reflect on the fast-shifting politics of the city. Of course, Shehab loves her hometown. And so we asked: where are your favorite places in Cairo? Here, she shares them in images captured by Ohoud Saad who tells stories through her photographs, films and writing, and captures beauty of what's around her on her blog.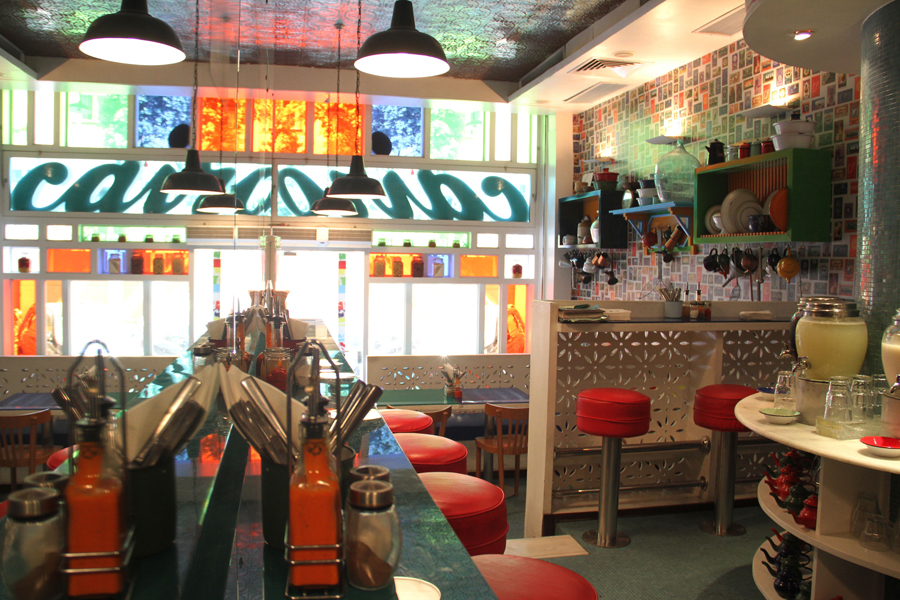 Cairo Kitchen
"I love this new start-up, and I'm really proud of the Egyptian entrepreneurs behind it. They're very young, and they're serving really good Egyptian food at affordable prices in a nice setting. It's something we've never had. Before, if you wanted to eat Egyptian food, you ate it off the street from a dirty cart from a man who smells." Cairo Kitchen, 118 26 July, Zamalek, Cairo.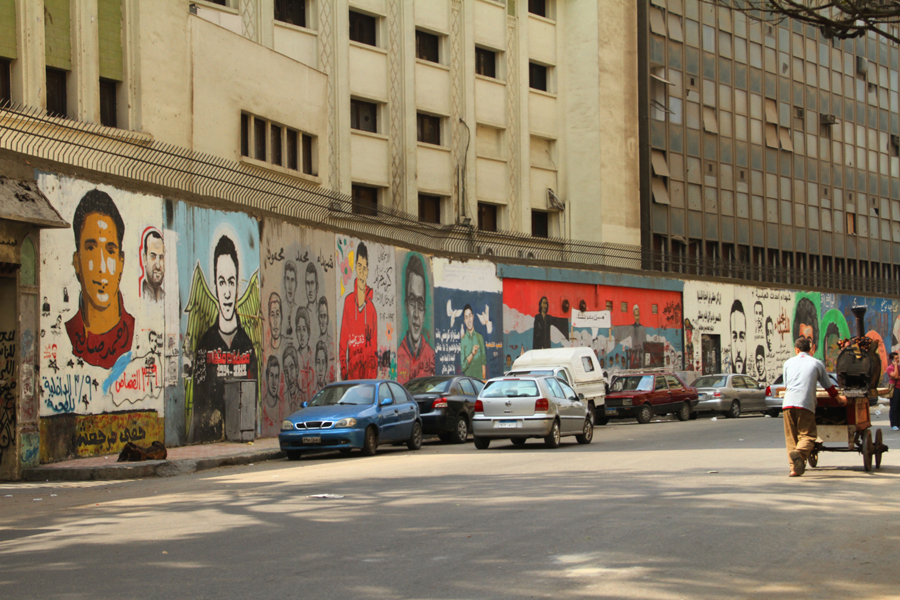 Street art on Mohammed Mahmoud Street in downtown Cairo
"This is brilliant, like an open-air museum. It's refreshing. It's energetic. Every time I go, it's better than being in any museum, ever. The walls are covered with paintings, and it's just beautiful to see all this energy on the streets. I don't care if some of them have stupid messages or bad style of drawings. It doesn't matter, as long as they're there."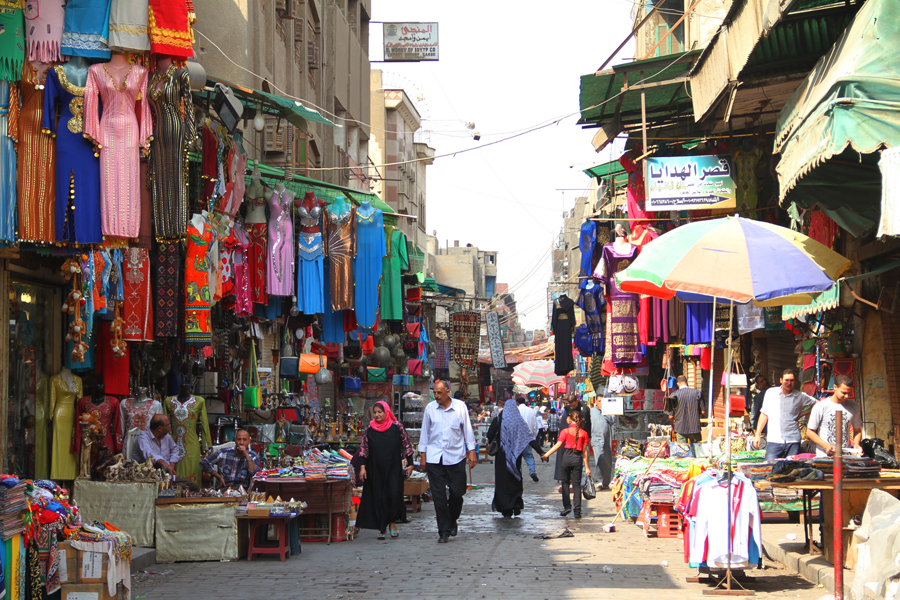 Market: Khan el Khalili
"This is the best place to go and bargain your head off. If you want a crash course in bargaining, I'll take you there. I bargain as a sport. You can buy anything— just think of your classic, cliched concept of a bazaar, and it's there. Scarves, veils, statues, gems, silver. All sorts of crap. It's amazing."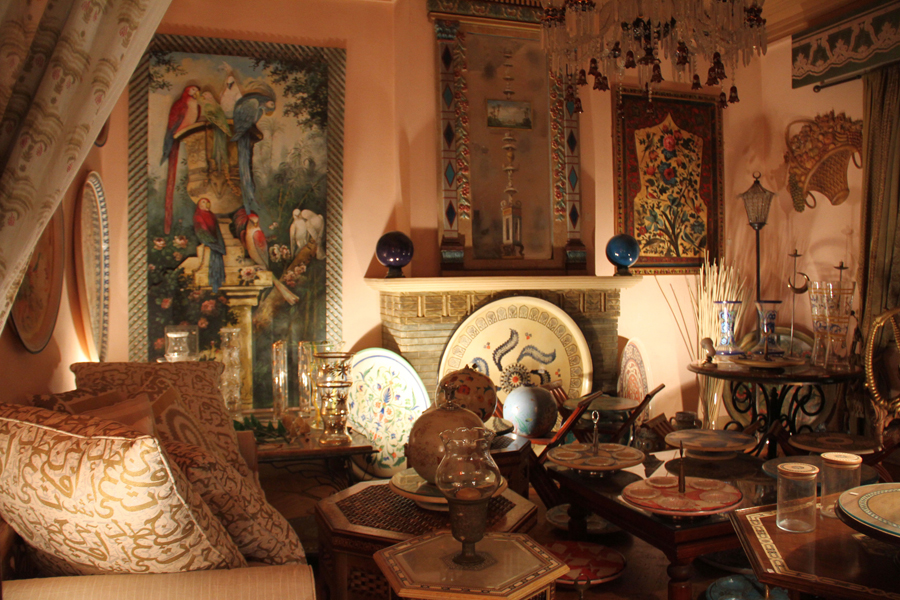 Textile stores: Tanis and Alief
"These are two textile shops that exist in Mohammed Anis street in Zamalek, a very posh area in Cairo. Alef is a gallery but their textile collection is just beautiful. Tanis sells only textiles. I guess I like these stores because they are also working on the theme of revival of local traditions, a topic very linked to my research and work."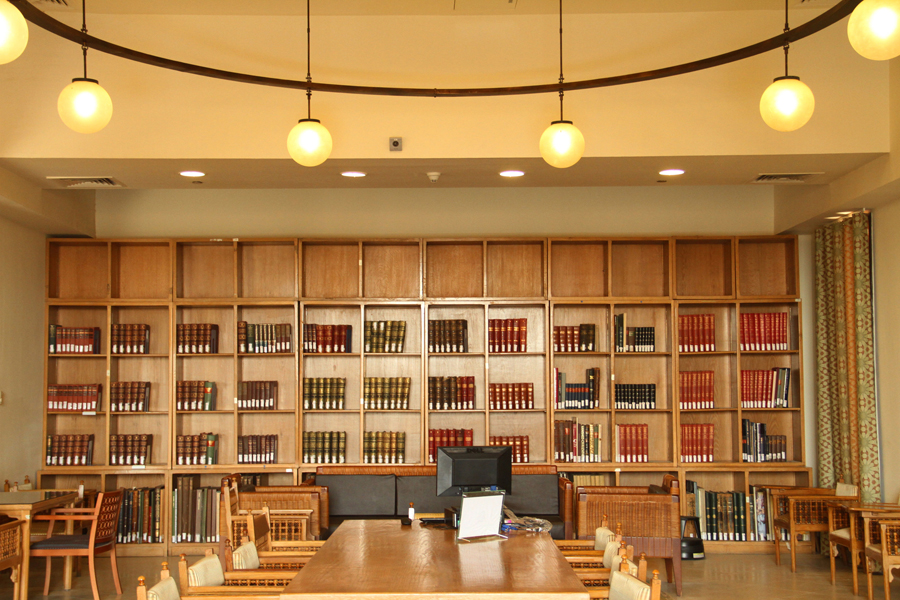 Rare books library at American University in Cairo
"I studied there for four years getting my masters, so this has a special place in my heart. Most of them are rare books that you can't find anywhere else, and I feel very privileged to have access to them in a very clean, beautiful place."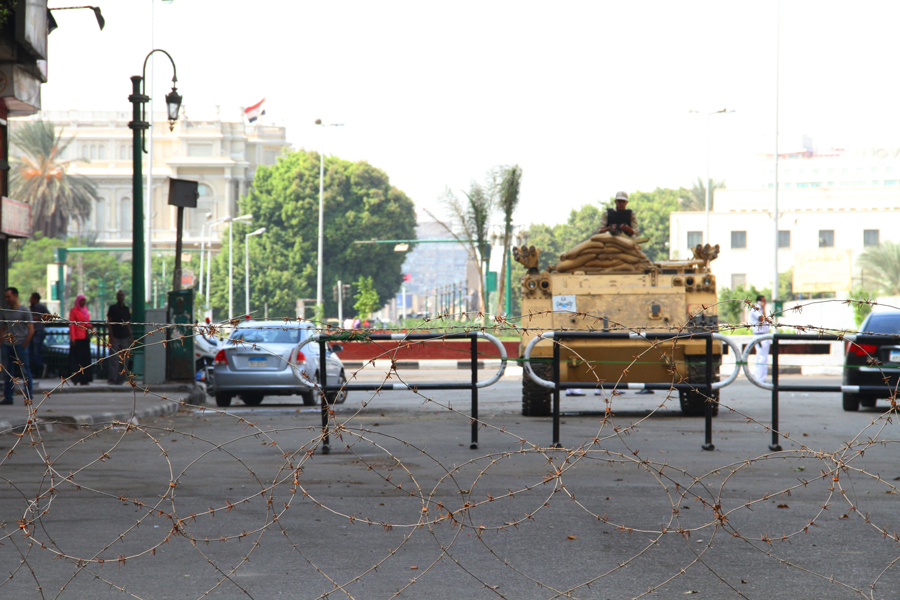 Tahrir Square
"This is where the revolution was born. How do I show a man on the street Tahrir? How do I explain Tahrir to somebody who has never been there? I don't think it's just about physically being on the street, I think it's also about feeling the power of the crowd. After 30 years of living under a dictatorship, under a very brutal regime, the most important thing that happened in Tahrir is a mental shift for us from a herd mentality to a free mentality. From obeying orders, from saying yes, from bending over, from kneeling, from being slaves to being free people."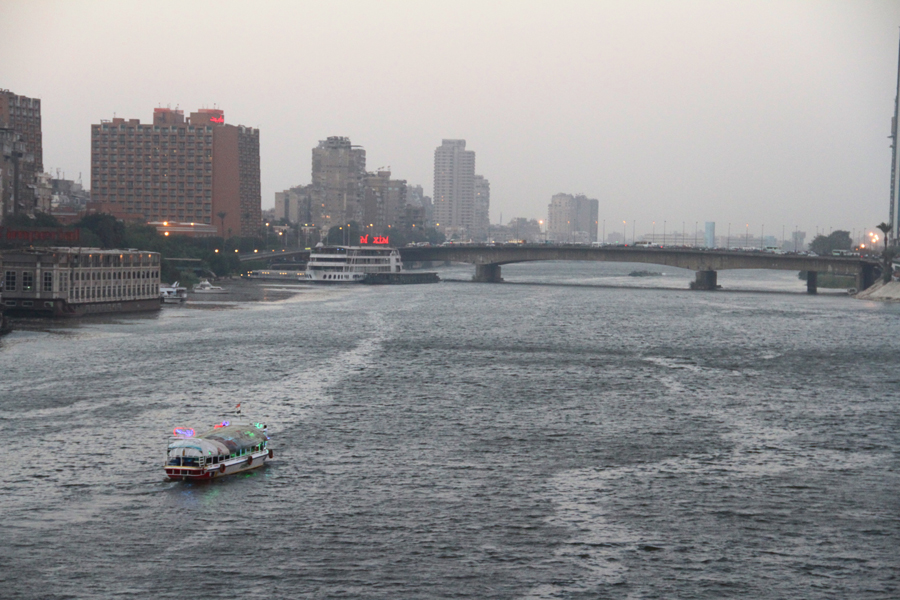 Felucca Ride on the Nile
"It's the most calming, peaceful, beautiful thing you can do in your life, because there's no motor — it's just the wind. Sometimes you go and they'll say, 'Sorry, we can't go, there's no wind.' You can have nice conversations over the River Nile. Usually I take my daughters — we buy our lunch and have it on the felucca. It's a nice outing for the kids. If you go at night, it's beautiful, and there are all of these colorful motorboats with neon lights blinking and loud Arabic music. People are dancing and singing. It's very festive."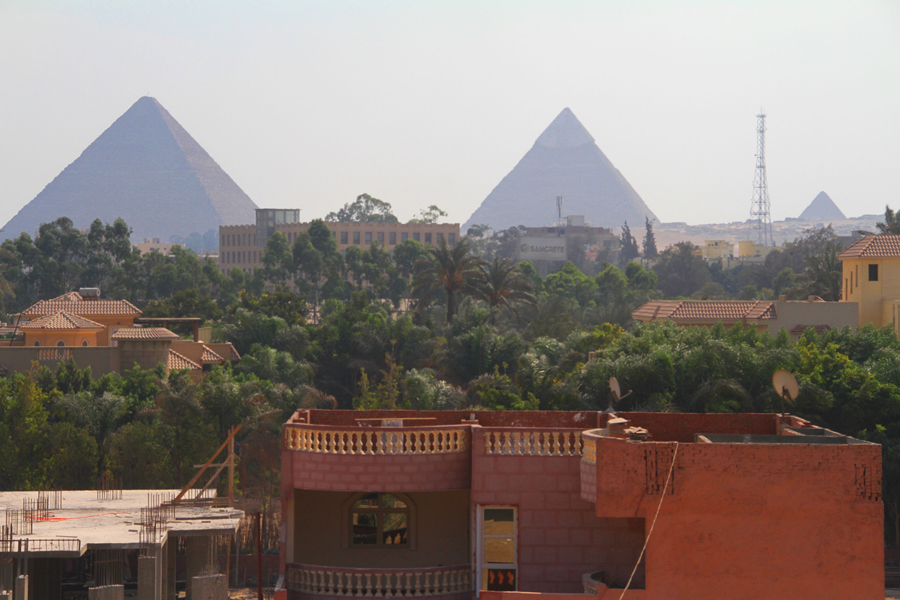 The pyramids
"I have family and friends coming to visit two to three times a year, so I think in the past 10 years I've been to the pyramids 30 or 40 times. They're mesmerizing. We have some problems right now, because really bad people have taken control of the plateau. My last visit this summer was a very aggressive one—people jumping over my car, harassing me for money, and some of them had guns, and some of them had knives. So just driving up to the pyramids was exhausting—it was a fight to get there." The pyramids, Al Haram, Giza.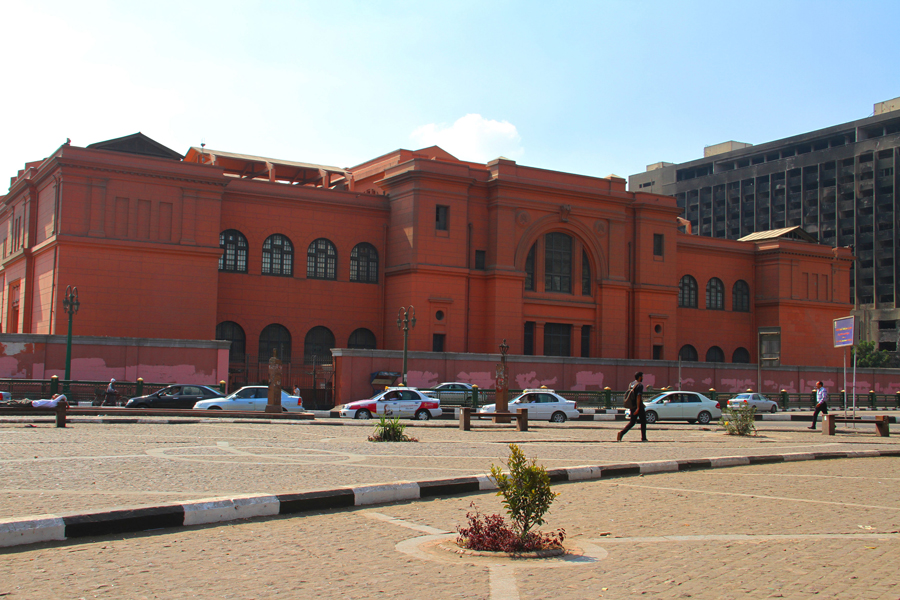 The Egyptian Museum
"The Egyptian Museum is literally a time capsule. You can find everything Pharaonic there from shoes to beds to wigs, it is very easy to imagine how they lived. Their sense of aesthetics was so stunningly advanced that it becomes impossible for you to believe that this work was done thousands of years ago. Some pieces are so contemporary, you can easily imagine they were designed in modern-day Tokyo or Milan."
Read more about Bahia Shehab and her life and work in Cairo. This article was published as part of our "Questions Worth Asking" series. This week's teaser: "What makes a city feel like home?"