Kitra Cahana doesn't really live anywhere. The photojournalist has been on the road since she was young, the oldest in a family of five with parents who often traveled for months on end. Says the TED Fellow by phone (appropriately, from the road), "It engrained in me the notion that I can live anywhere, that there are no borders."
It was natural for Cahana, then, to find herself working on a project about homeless communities across the United States. Her series Nomad, which she discusses in her TED Talk, is an exploration of the wandering life. She saw creativity flourish in her travels, but she also saw very clearly that it's not a glamorous existence. "It's almost impossible to sleep anywhere without being hassled," she says. "Wherever you are, you're trespassing. There's no space in our society for homeless people."
For Cahana, the value of being nomadic has less to do with how close a person is to mainstream society and more to do with a sort of mental freedom. She says, "The space of the road is really the space of creating mental distance — so you're not reliant upon the ideas we take for granted in society." Here, witness the lives of Cahana's wanderers, as documented in Nomad.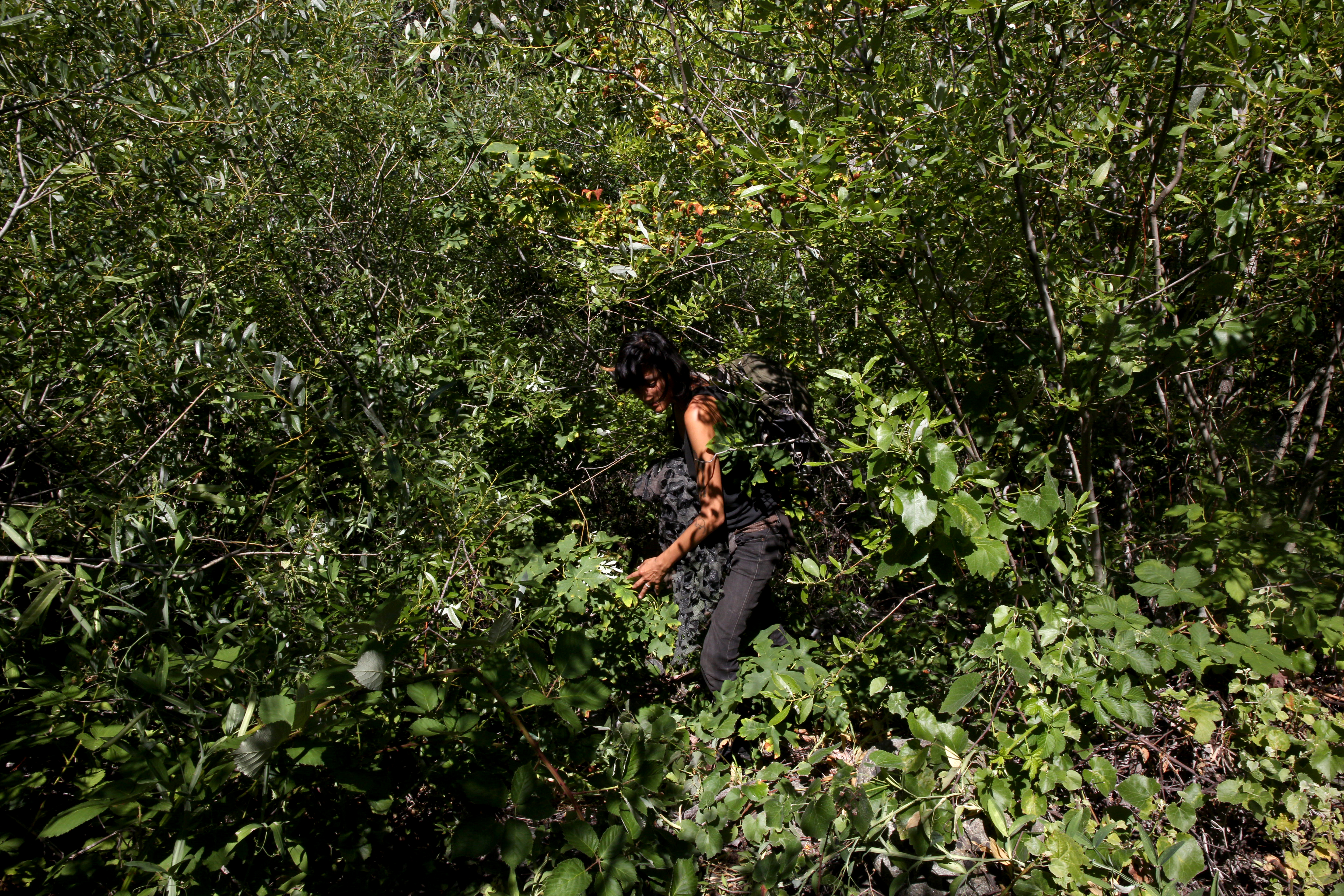 Lucia
Lucia retrieving her stashed pack in the bushes. California, 2013.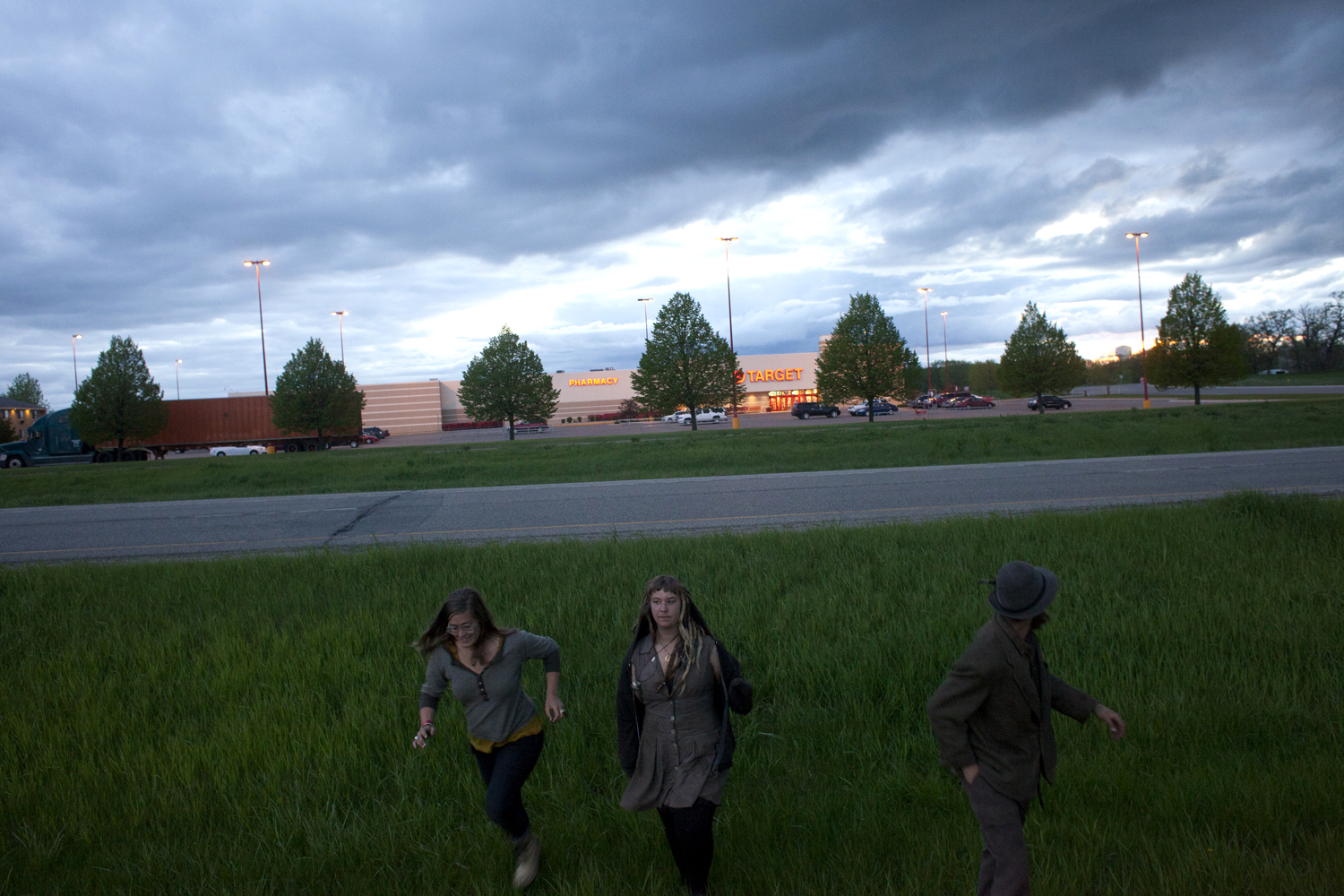 One way to catch a ride
Nathan, Micaela and Ashley run across a grassy median as their ride waits for them near a Target store. North Dakota, 2011.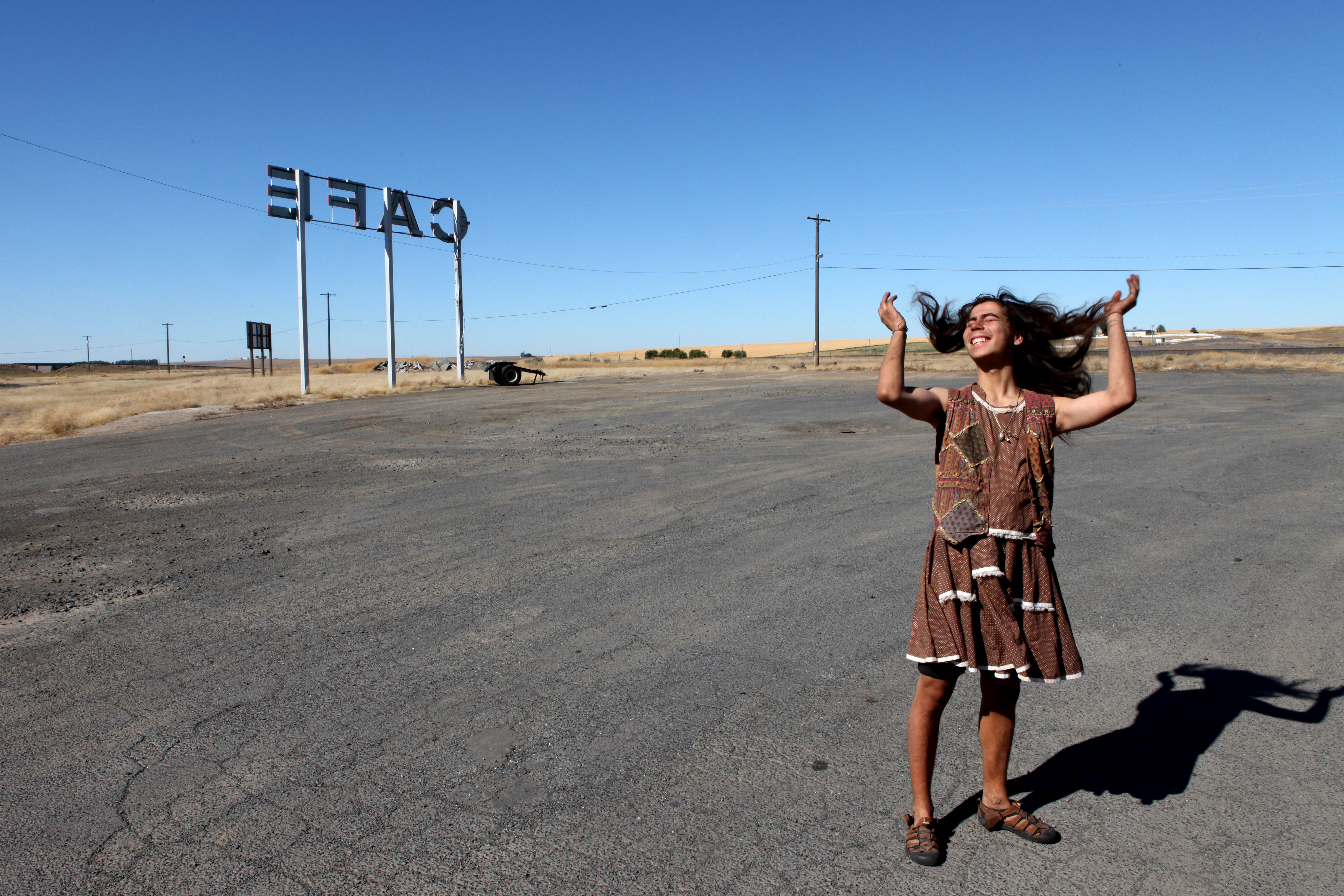 New clothes on the road 
Mogli tries on a new dress he just found in a free pile at a truck stop in Washington State. 2010.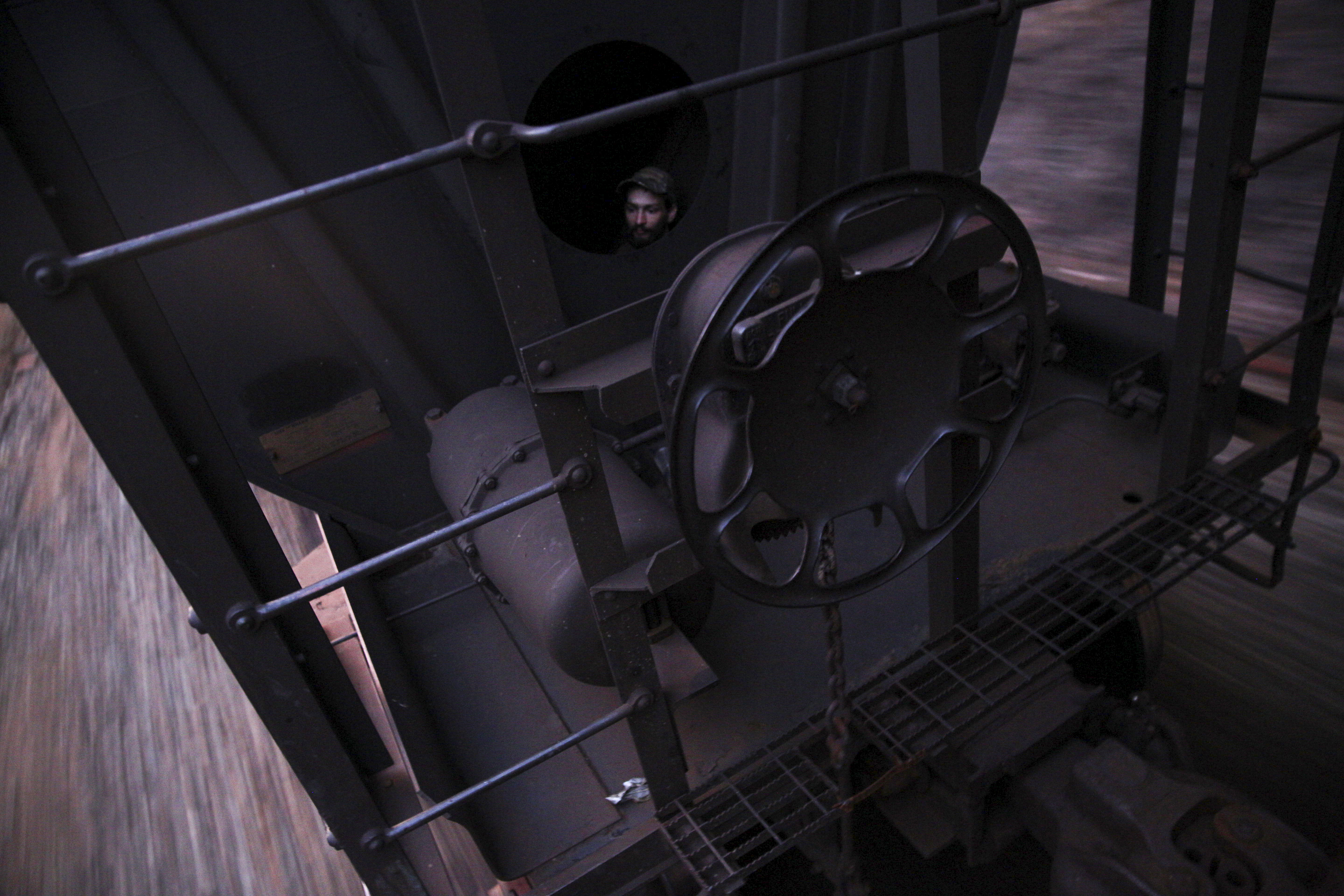 On the train
Collin riding in a Canadian Grainer. California, 2013.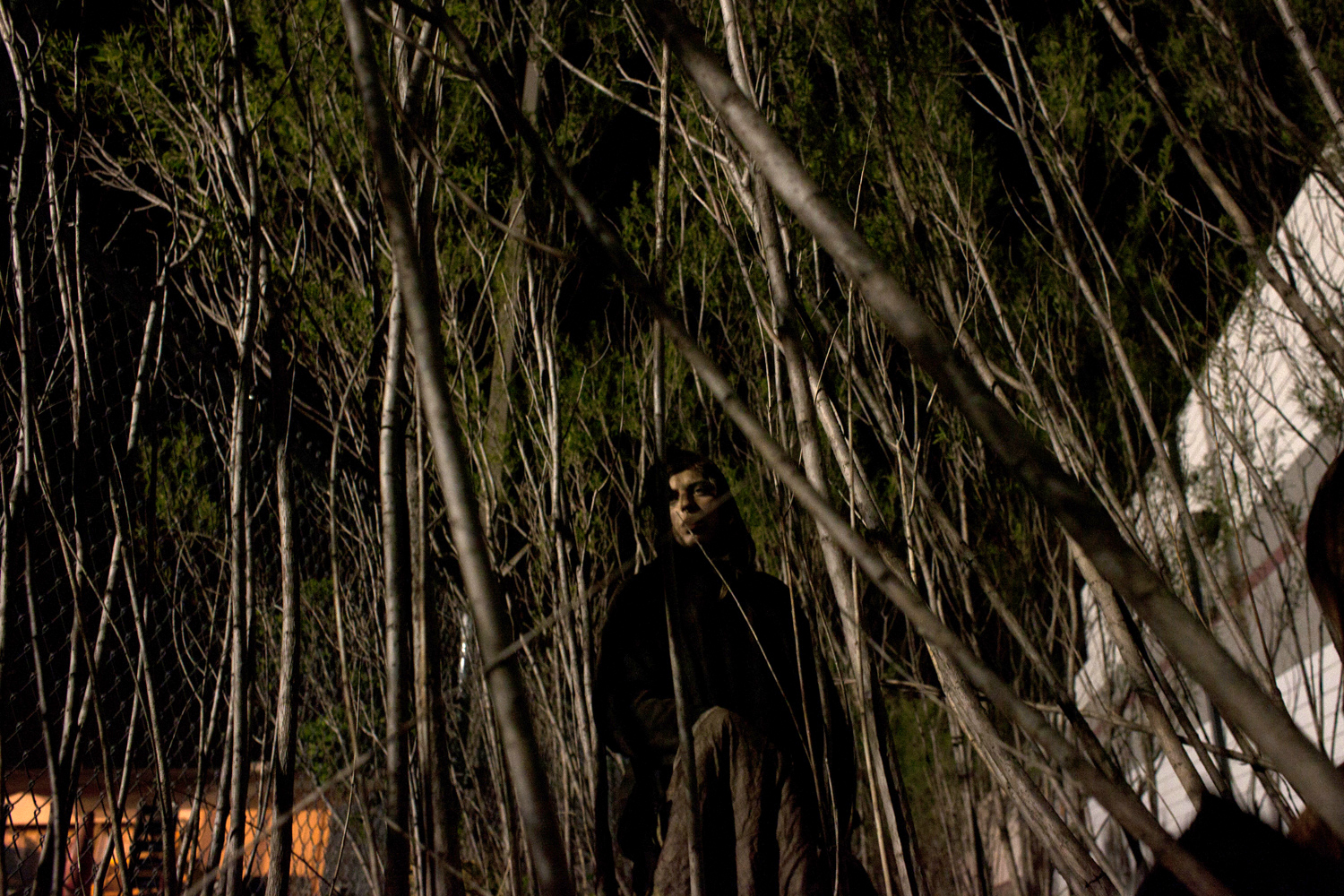 Ruby looks for a place to sleep
Ruby unpacks her sleeping bag in the tree line close to a train yard. Minnesota, 2011.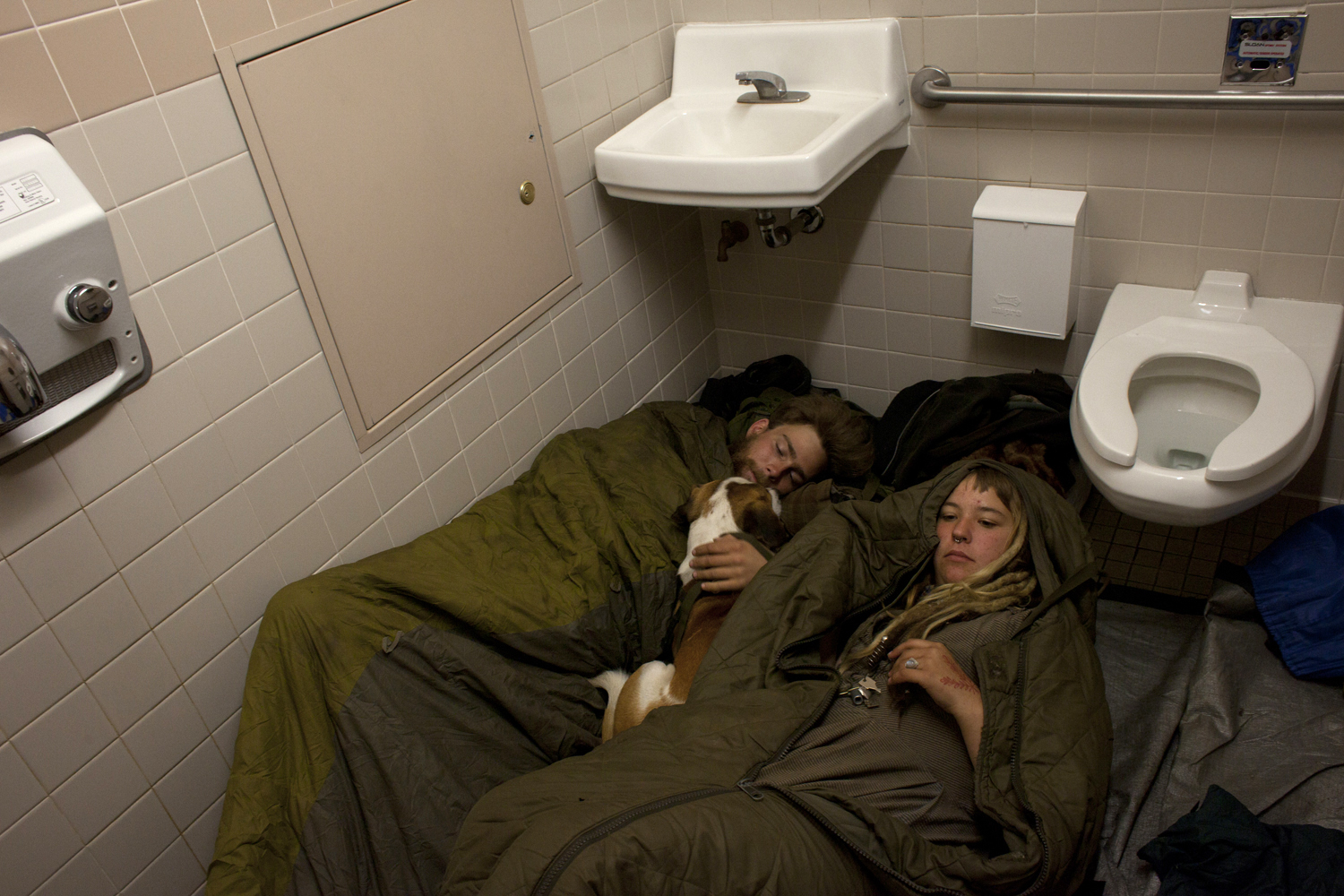 Find a dry place for the night
Micaela, Nathan and their dog, Mung, fall asleep in a rest stop bathroom on a rainy night. Washington, 2011.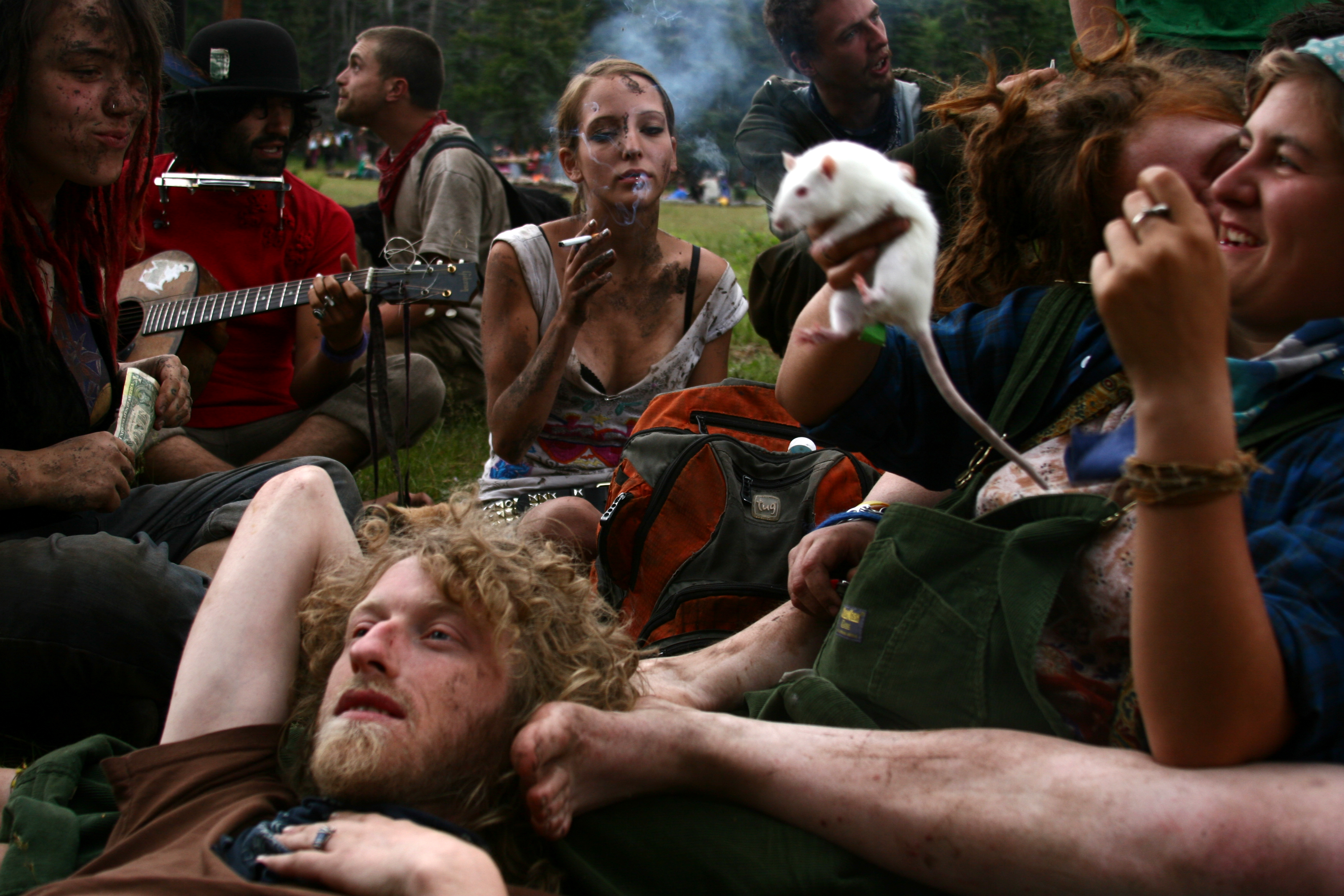 The American national rainbow gathering
"Dirty Kid Corner" at the American national rainbow gathering. New Mexico, 2009.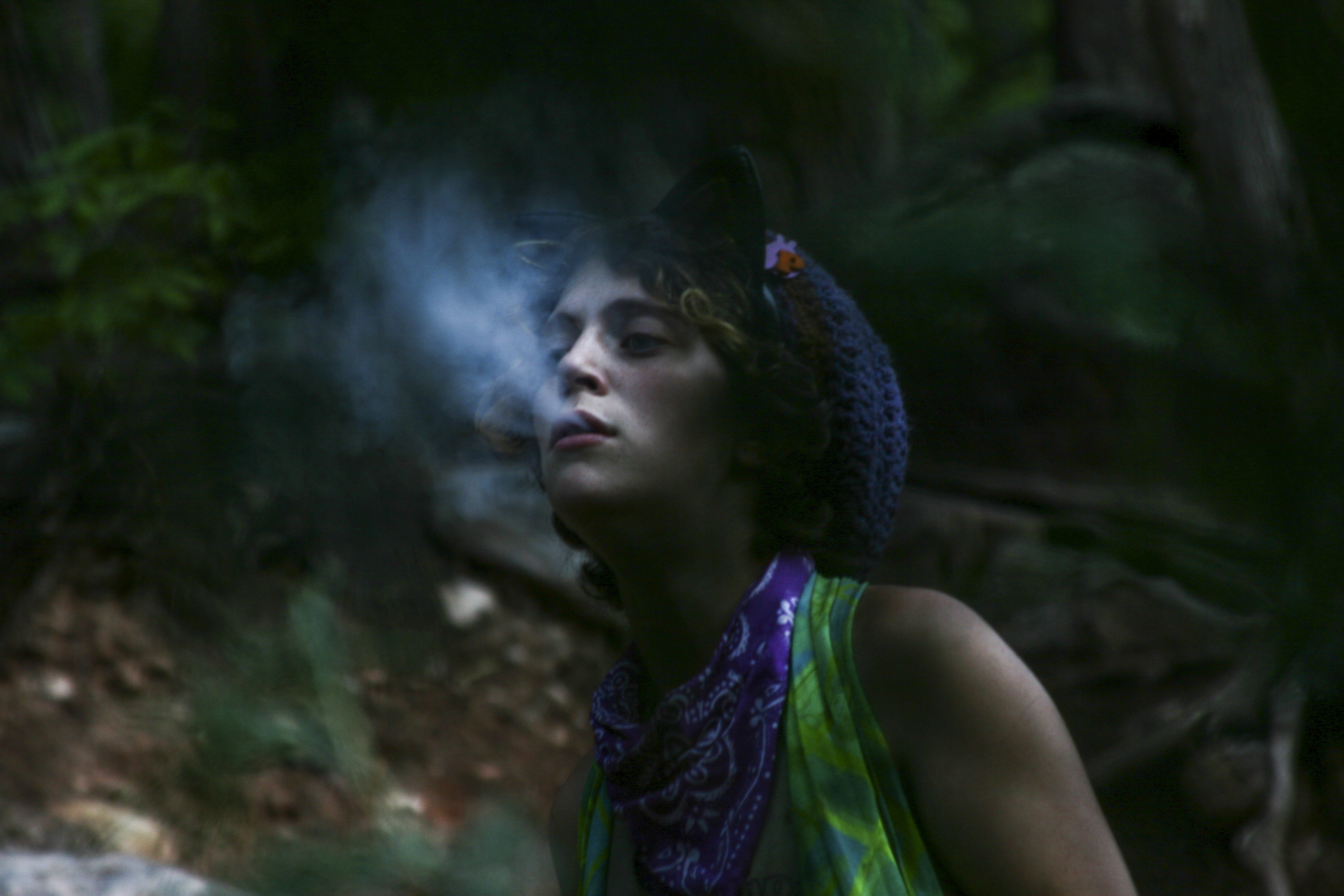 Moe at the hot spring
Moe seen through the trees at a hot spring. Kitra Cahana, 2009.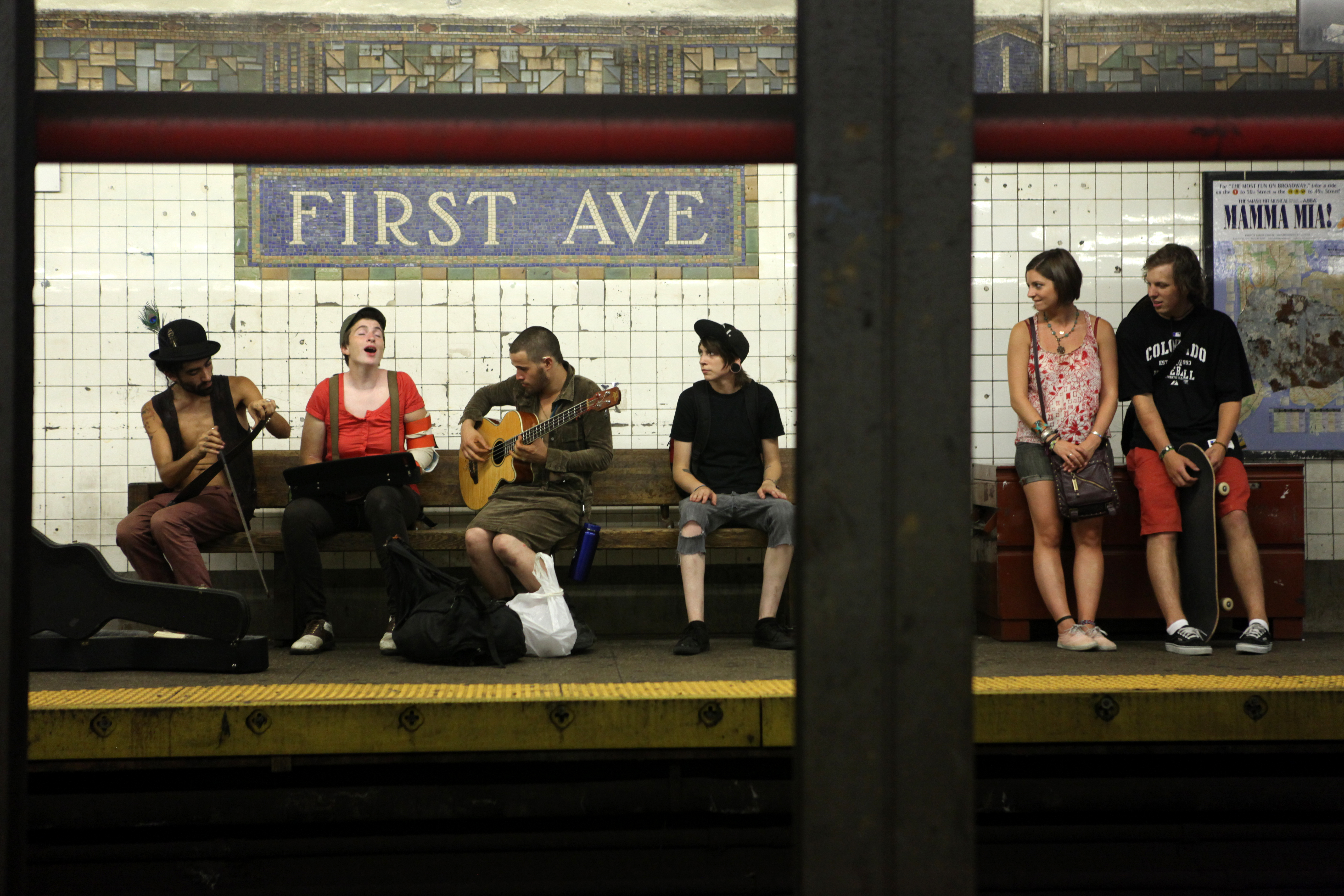 A concert on First Avenue
Sal, Maray and Eli play music and sell Up Up We Go! CDs in the First Avenue subway stop. New York City, 2010.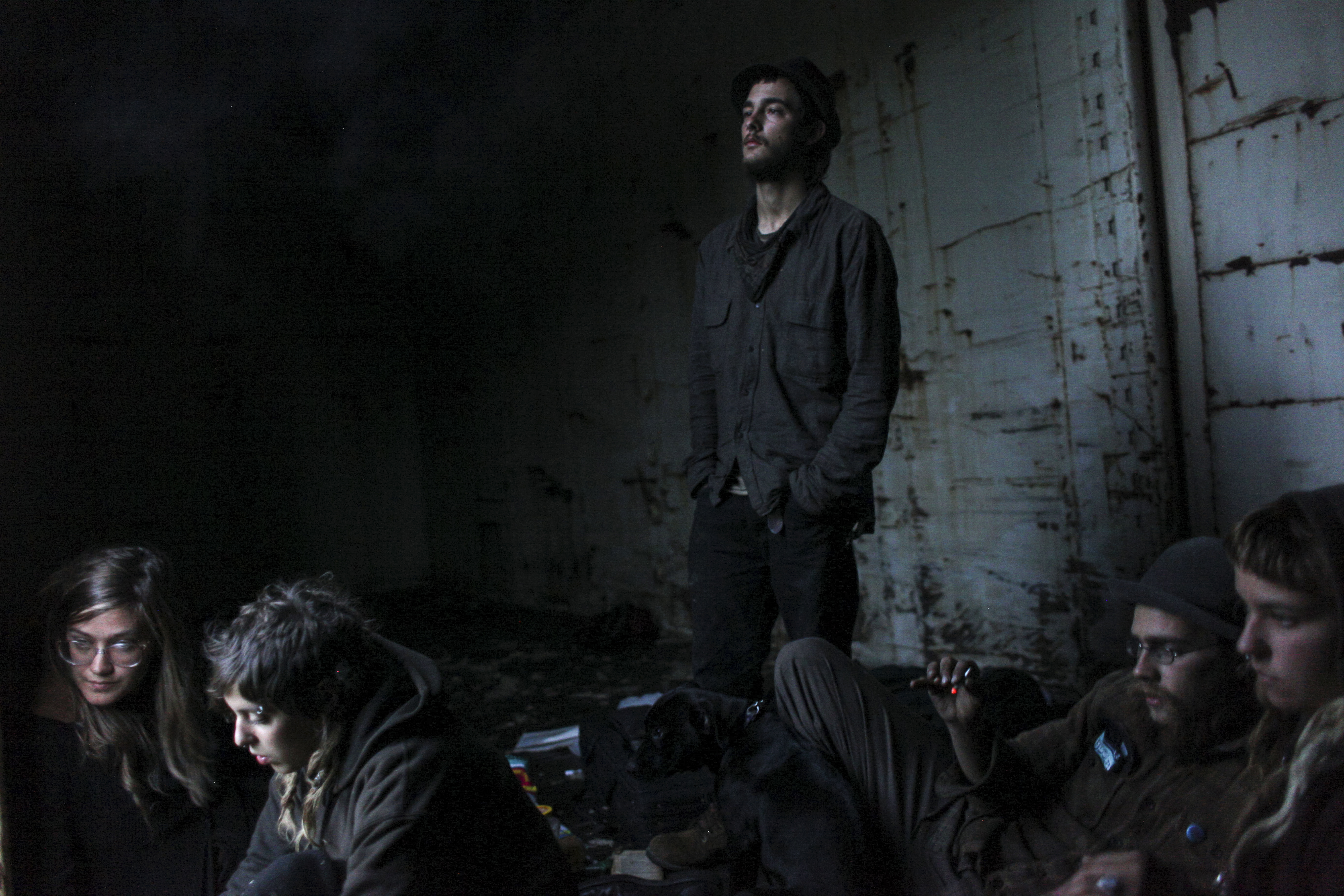 Life on the trains
Riding in a boxcar. Wisconsin, 2011.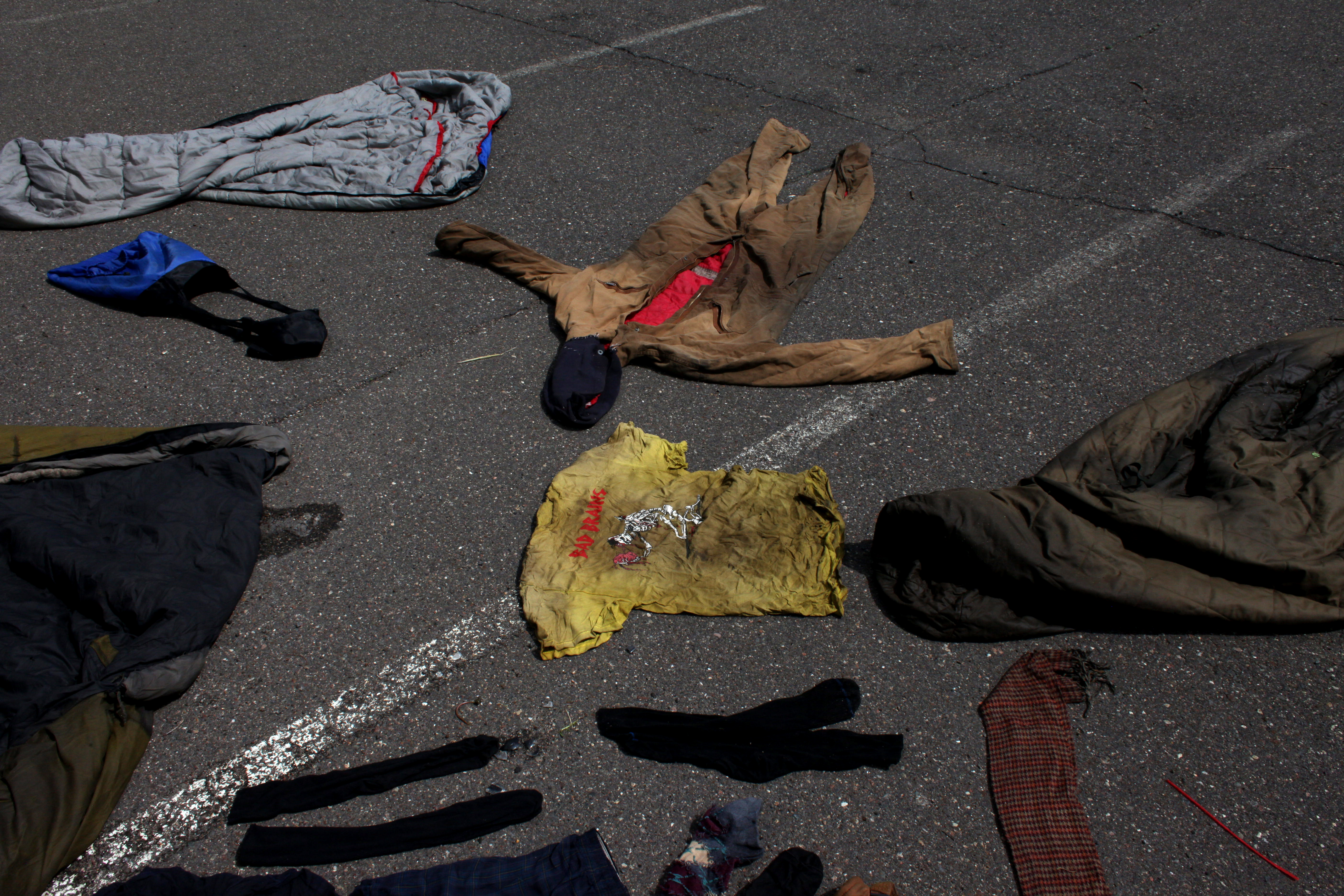 After a thunderstorm 
In a parking lot, laying clothes out to dry following a thunderstorm. Minnesota, 2011.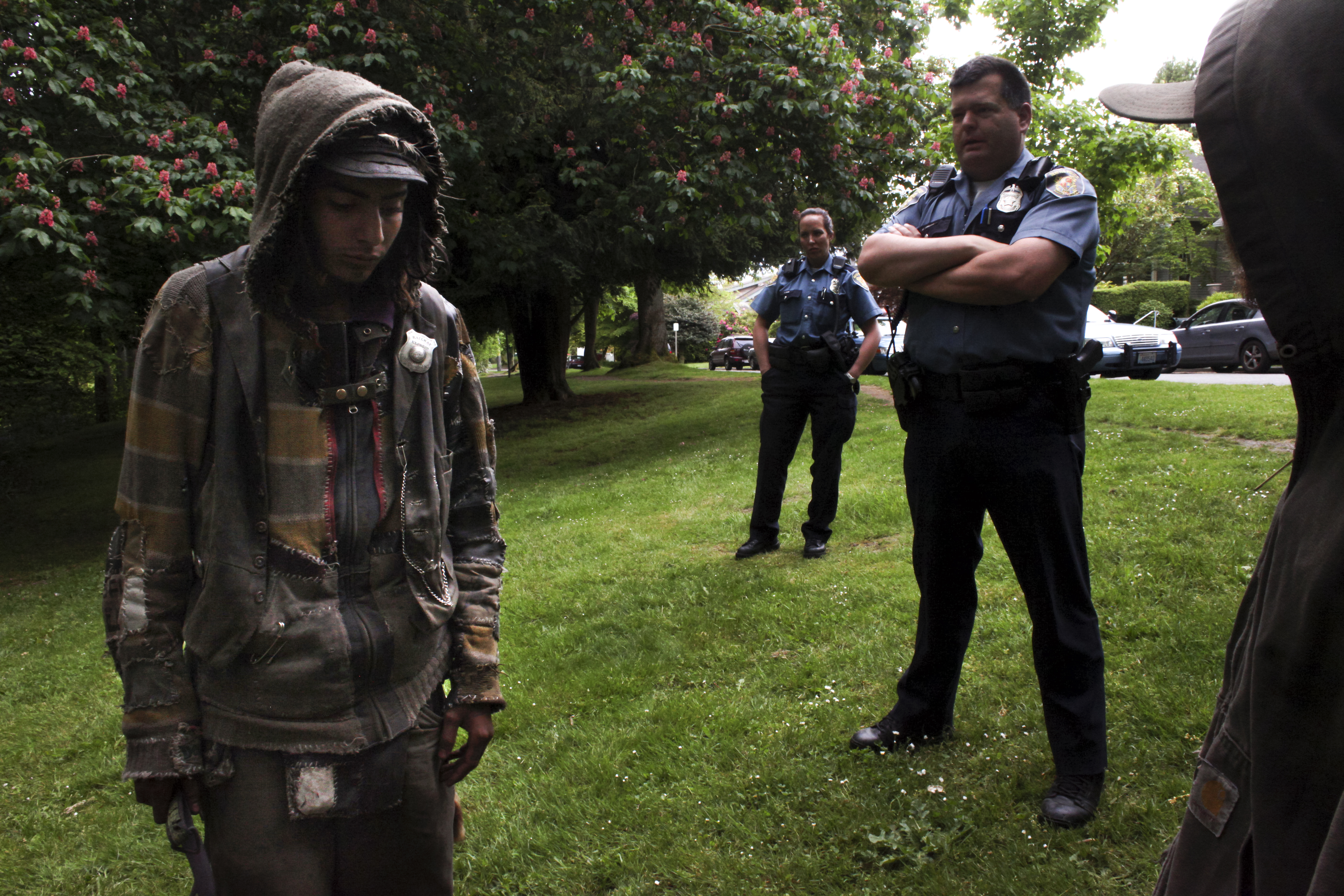 A morning with the police 
Woken up by police officers. Washington, 2011.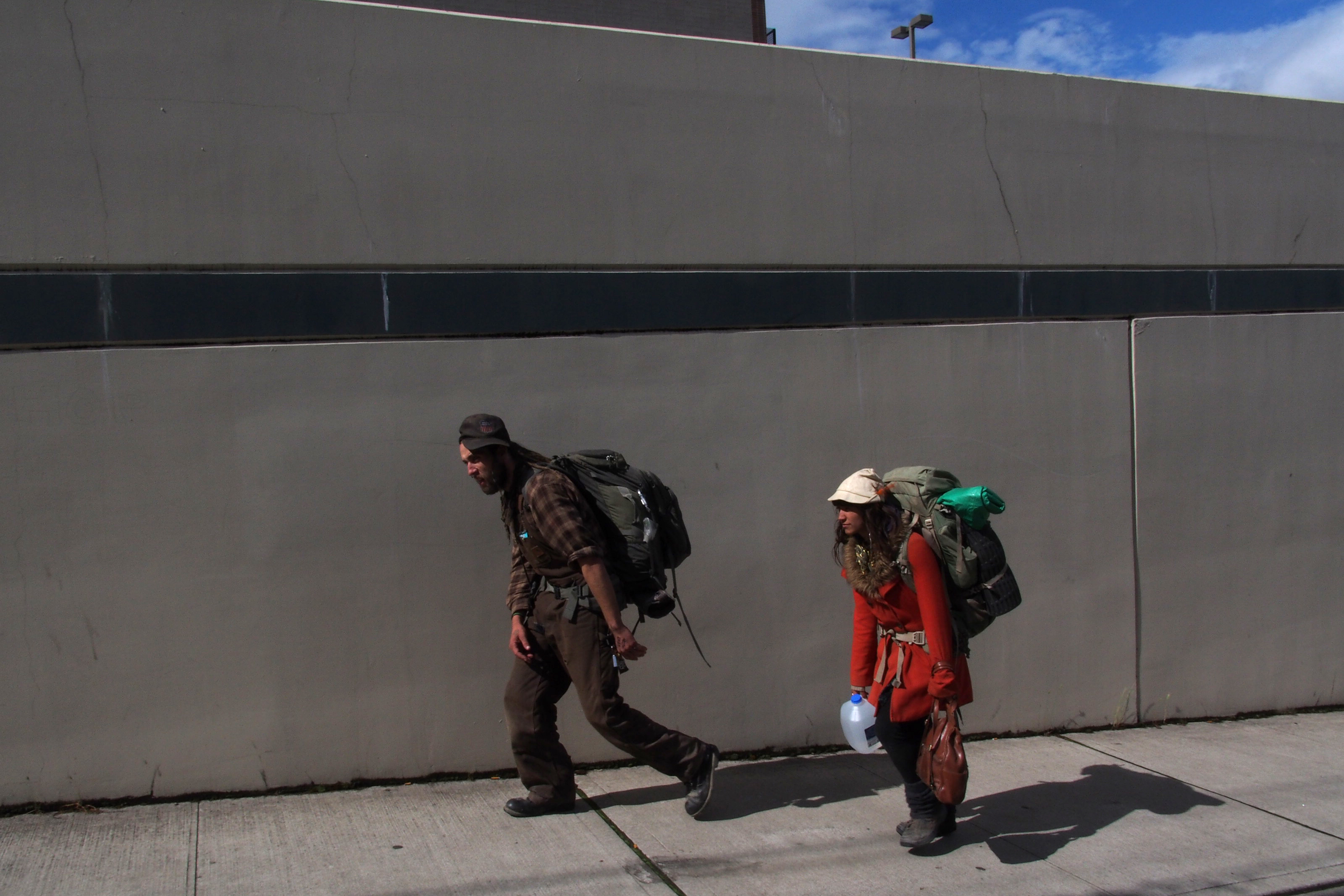 A walk in Tacoma 
Sierra and Rocko walking through Tacoma, Washington. Washington, 2013.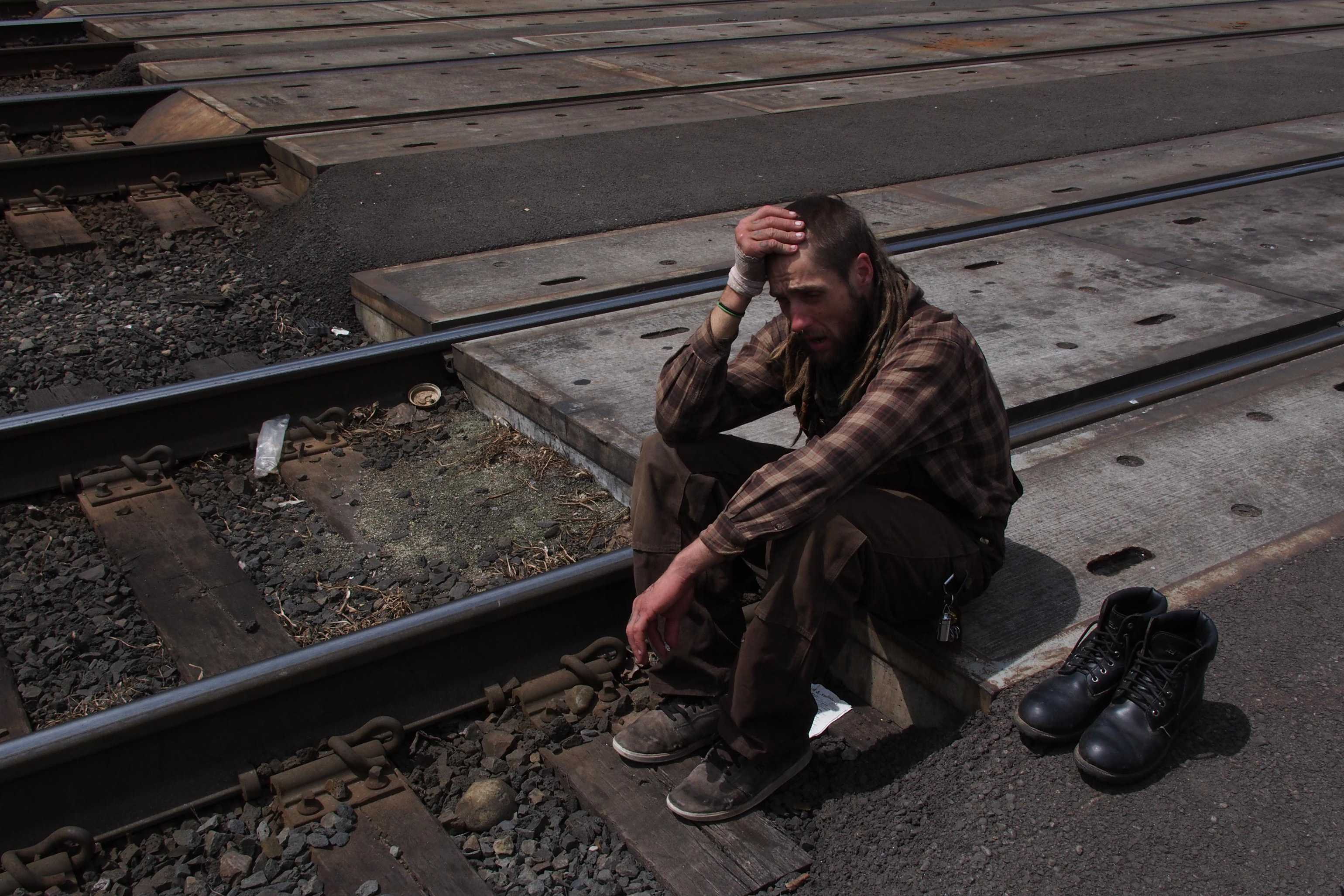 Rocko missed the train 
Rocko sits on the tracks after missing a train in Tacoma. Washington, 2013.
[ted id=2009]
All photographs courtesy of Kitra Cahana.