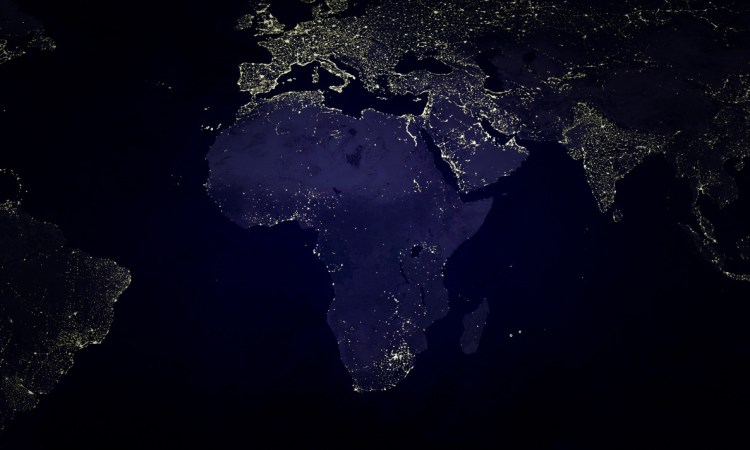 TED Fellow David Moinina Sengeh explains why he's bullish about the "microgrid."
Nearly 70% of the sub-Saharan African population doesn't have electricity. That's about 600 million people who are completely off-grid, often paying high prices in cash and health to use diesel generators, kerosene lamps and charcoal fires.
Recently, we've seen a wealth of stories about entrepreneurs who promise clever solutions for these unhealthy, smoke-belching products. The replacements may differ, but all seem to agree: Installing actual electricity infrastructure in Africa would take too long and be too expensive to be practical. So instead there's a focus on products that, while often very smart, and certainly well-meaning, serve only one single use. I'm talking bike-powered mobile phone chargers, solar-powered lamps, "pot-in-pot" refrigerators.
I'm not alone in finding something grating about the idea that people living on the continent should make do with an inferior solution that westerners wouldn't tolerate for a second. The cleverest solar lightbulb in the world is no replacement for a standard AC-current plug that allows you to power anything you want or need. Pot-in-pot refrigerators will not store and keep safe large volumes of vaccines and bicycles will not generate enough power to support any form of manufacturing or production.
A friend of mine, Sam Slaughter, is the co-founder of PowerGen, a company that wants to install "microgrids" across the continent. Microgrids are small, local versions of the traditional electricity grid. They can run independently, powered by fuel cells, wind, solar, and so on. Their autonomy makes them appealing in remote locations where sustainable energy such as wind and sun are abundant — and they help to pull the focus away from these one-by-one solutions, and toward giving homes and businesses real power they can use as they choose.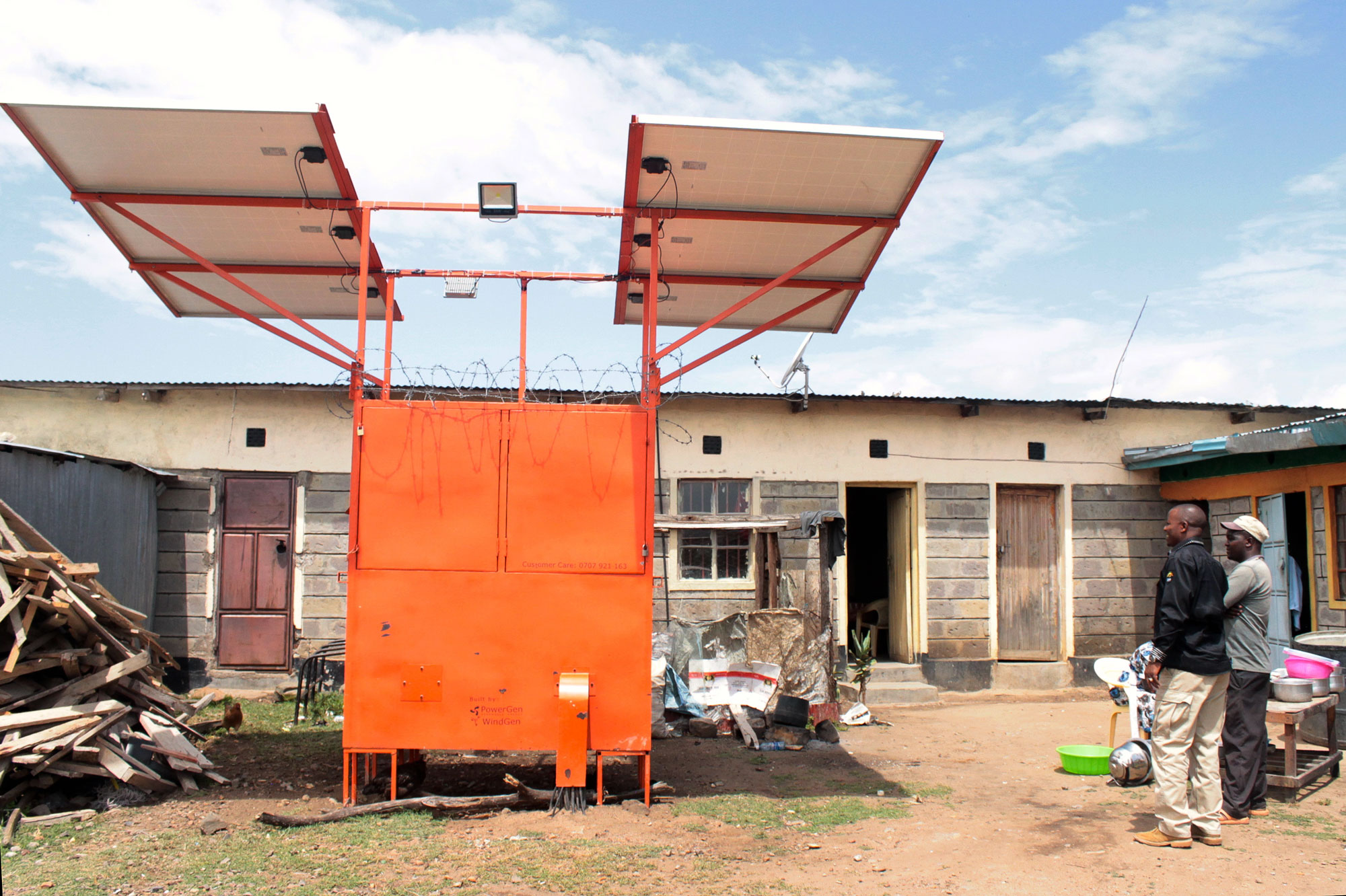 When I spoke to him recently, Sam compared the current state of the African energy sector to the state of the African telecoms industry decades ago. "The pioneers of wireless telecommunications in Africa made a big bet that African consumers wanted world-class mobile communication service, and they invested in the infrastructure to deliver it by building tens of thousands of telecom towers throughout the continent," he told me. "They faced enormous risks — including serious regulatory headwinds from government-owned landline telecom operators."
The result: African telecoms have famously leapfrogged the west, building mobile payment systems, for instance, that many western countries haven't yet managed to pull off.
"Now," Sam continued,  "we are faced with a similar question in energy: do we as the private sector invest in infrastructure like microgrids to deliver the solution that the consumers want — which is grid-style, AC electricity — or do we ignore the lessons of the telecom revolution and decide that African consumers should settle for something less, which is DC-only solar lanterns and solar home systems?" No prizes for guessing which bet Sam is preparing to make.
I saw one of PowerGen's microgrids in action recently at the Nkoilale community in Kenya, about 250 kilometers west of Nairobi and home to a solar-powered microgrid unit known locally as PowerBox.
It was managed by Lillian Muthoni, a restaurant owner who told me about how her life has changed since the orange box was installed. Before PowerBox, Lillian owned a set of solar lights and intermittently used a diesel generator to power her music system and a small TV for her customers. She spent about 12,000 Kenyan shillings (US$ 130) a month on diesel for her generator and hated the fumes. Now on the microgrid, she pays about 2,000 Kenyan shillings (US$ 22) each month for the power she needs, leaving her money to buy new equipment for her business, such as a refrigerator.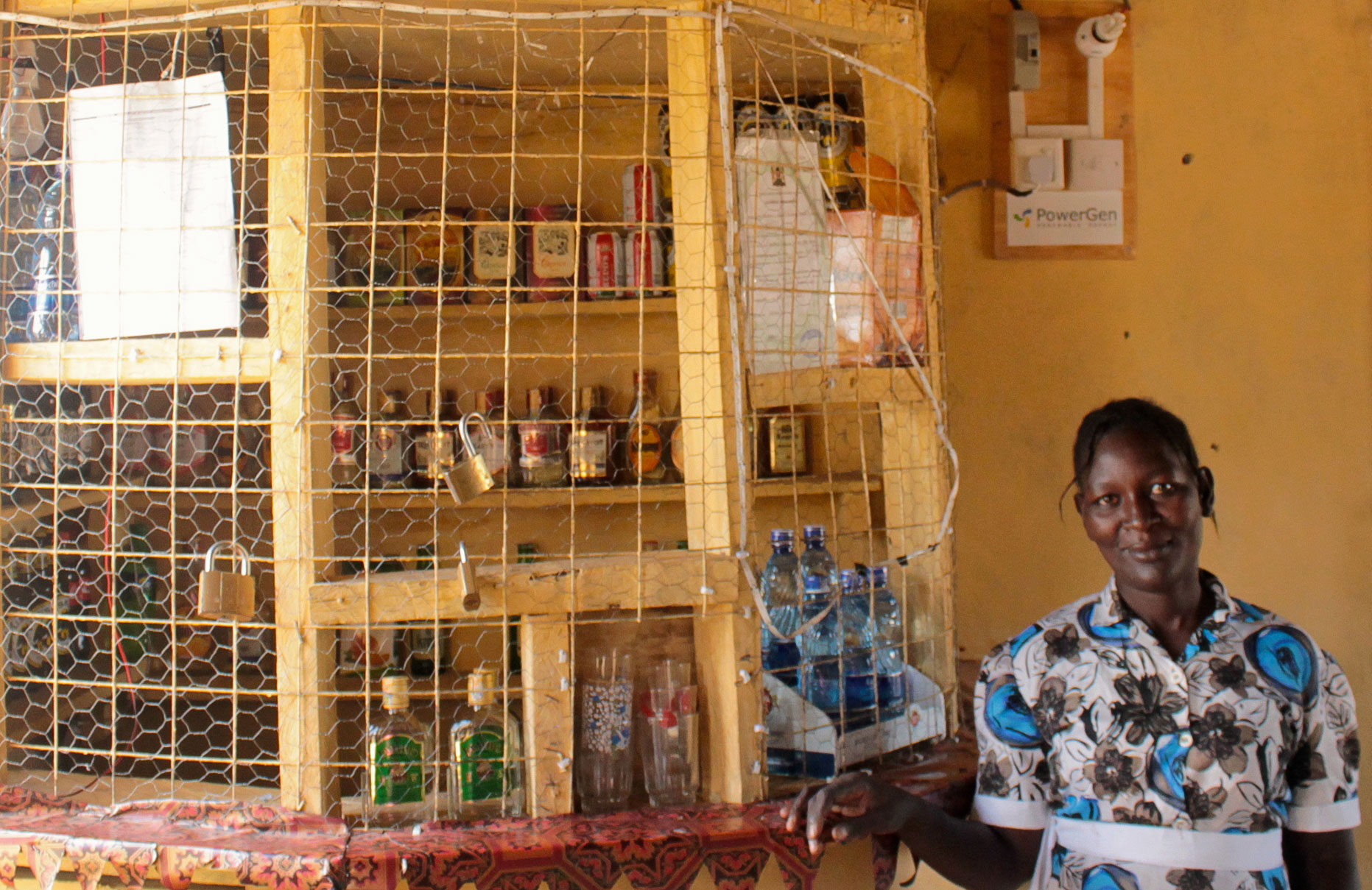 PowerGen certainly isn't the only company experimenting in this space (see Anil Raj's TED@BCG Talk, Bringing power to millions). A December 2014 report from Navigant Research estimated that worldwide investment in microgrid enabling technologies will total more than $155 billion by 2023. All of them have challenges to overcome — microgrids, like many infrastructural developments in Africa, are expensive to install, and the initial lump sum necessary to finance these grids won't be paid by poor clients. Companies like PowerGen have their work cut out to explain the model: the Nkoilale unit that I saw was set up through funding from Kiva.org. And continued cooperation of regulators is also key. Thus far, East African governments have been open-minded about allowing micro-utility models to test and develop their approaches, but ultimately, access to electrical power must involve partnerships with the bureaucrats in power.
As a Sierra Leonean and entrepreneur who has lived in off-grid communities, I passionately believe that access to the reliable and sufficient power provided by microgrids can result in national-level improvement in education and economic prosperity. To create power for all, private and government institutions must invest in and harvest renewable energy to provide reliable microgrids for communities far away from connected major towns. That way, Lillian's story can be echoed across the nation, and Africa can shine brightly.
Featured image by Craig Mayhew and Robert Simmon, NASA GSFC.