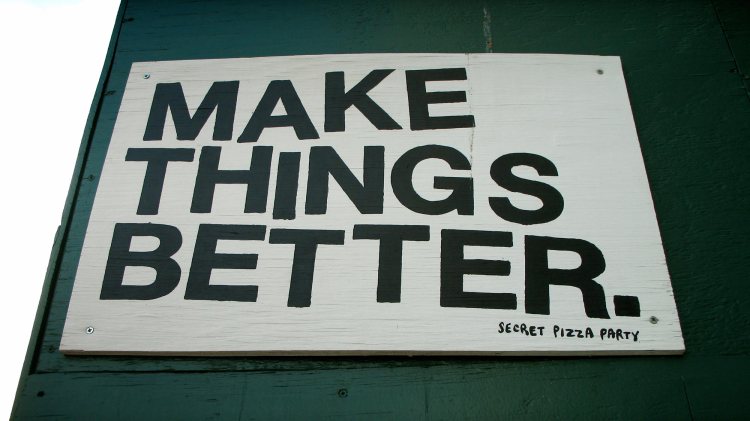 Think back: Before Yo, before the cloud, before ubiquitous mobile connectivity, you first interacted with the Internet in your desktop browser. Sir Tim Berners-Lee and others who built the first database of linked information that later became the web haven't stopped thinking about those early days, and how we can defend the open culture the Internet had then. For Berners-Lee (Watch: Tim Berners-Lee: A Magna Carta for the web) we have to be more than passive consumers: "We can't just use the web; we have to worry about the underlying structure of the whole thing," he says in his 2014 talk. That's why Berners-Lee is focusing on a network of open, linked data. To find out more, explore 12 resources provided by the computer scientist.
1. data.gov.uk
"This began as an initiative back in 2009. Now, data.gov.uk contains more than 9,000 UK government datasets."
2. data.gov
"This website is the US government's equivalent resource to data.gov.uk. It includes more than 85,000 datasets and includes tools for those interested in playing around with data."
3. G8 Open Data Charter and Technical Annex
G8 Summit 2013
"Charter signed by G8 leaders on June 17, 2013."
4. Facts Are Sacred
Simon Rogers
Faber & Faber, 2013
"Data-related book by the editor of guardian.co.uk/data."
5. Guides to the Open Data Initiative
"Not sure what open data actually is? Wonder how open data might affect you? Curious how to make the business case for open data? Check out these handy guides from the Open Data Institute."
"I established the World Wide Web Foundation in 2009 to tackle the fundamental obstacles to realizing my vision of an open web that is available, usable and valuable for everyone."
7. W3C
"The World Wide Web Consortium (W3C) is an international group where member organizations, a full-time staff and the public work together to develop web standards. Together with CEO Jeffrey Jaffe, the organization and I are on a mission to lead the web to its full potential."
"The Web Index is designed and produced by the World Wide Web Foundation. It is the world's first measure of the web's contribution to development and human rights globally in countries across the world. By compiling data across many different dimensions and making it freely available, the Web Index will help deepen and broaden our understanding of how countries can maximize the impact of this powerful tool. It will eventually allow for comparisons of trends over time and the benchmarking of performance across countries, continuously improving our understanding of the web's value for humanity."
9. Web We Want
"I launched this campaign at a UN gathering in Geneva. Web We Want seeks to engage millions of people across the world to help set a positive agenda for Internet users."
10. Open Data Research Network
"This collaborative initiative is coordinated by the World Wide Web Foundation with support from the International Development Research Centre (IDRC). It exists to connect open data-focused researchers from across the world, bring together information and news relating to research into the implementation and impacts of open data initiatives, and host research projects into open data. The network has a number of projects: "Emerging Impacts of Open Data in Developing Countries" is a multi-country, multi-year study to examine how open data is being used differently around the developing world; the "Open Data Barometer" is a multi-dimensional look at the spread of open government data policy and practice across the world."
11. Open Contracting Data Standard
"The development of a common standard for the disclosure of contracting data is a key pillar of the work to promote disclosure and participation in public contracting — empowering citizens around the world to hold their governments to account for the estimated $9.5 trillion they spend each year through contracts. The Open Contracting Data Standard will be essential to advancing the objective of achieving a new norm in which all public contracting is open. Its development comes as a result of a collaboration between the Open Contracting Partnership and the World Wide Web Foundation, supported by a grant from the Omidyar Network."
12. "Long Live the Web: A Call for Continued Open Standards and Neutrality"
Tim Berners-Lee
Scientific American, December 2010
Featured image by Race Bannon/Flickr.