Editor's note: This poem kicks off a new "Question Worth Asking" series: "How weird will the future be?" First up: a piece from poet and TED Fellow Ben Burke.
[Dear Helen- So sorry. Didn't have time to write that poem. But my future self sent me one yesterday. So we're good. Crazy, right? It's totally legit and actually from the future, so no need to double-check, you're probably too busy anyway. Happy New Year!  – Ben Burke]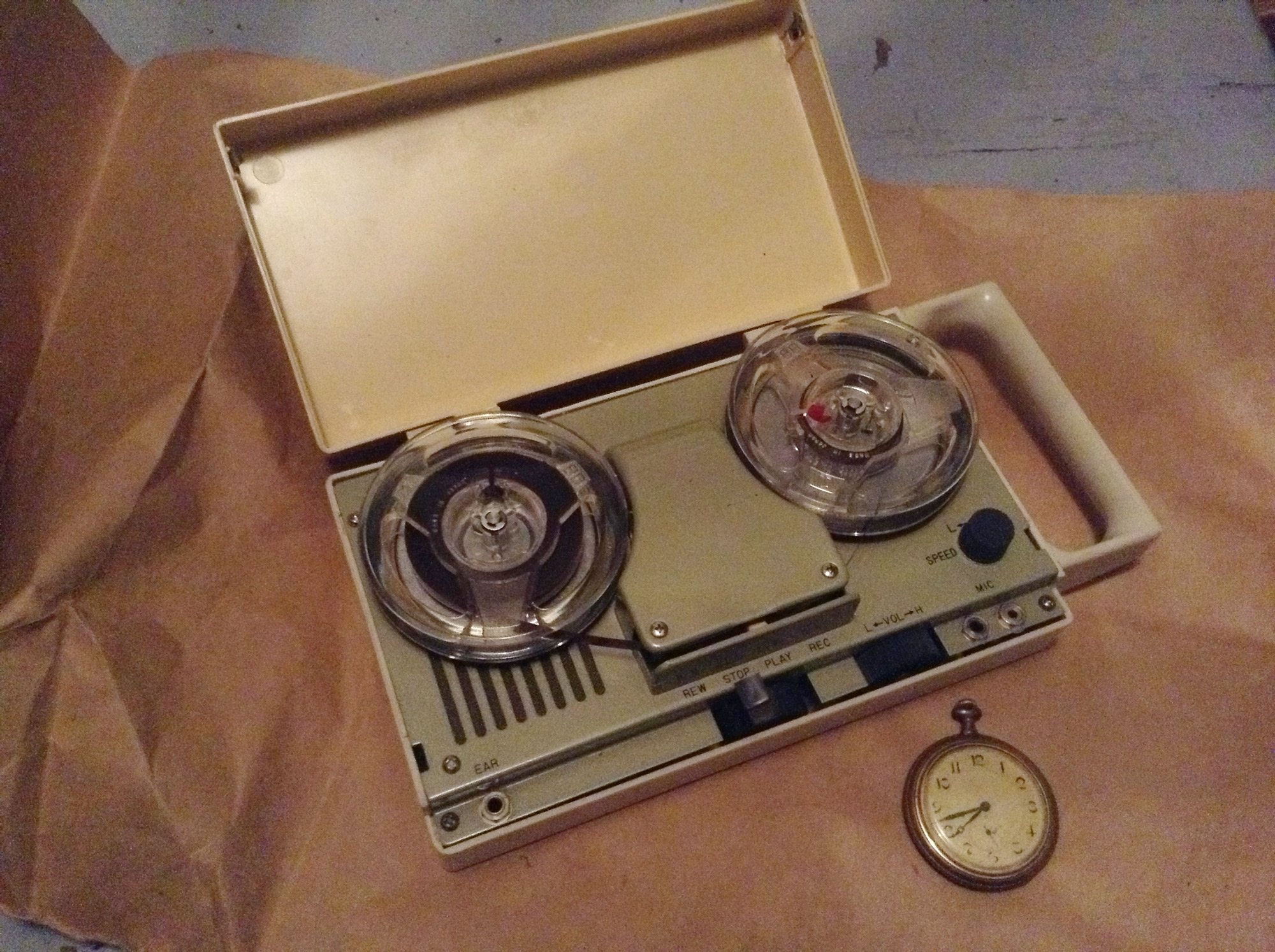 THE TRANSHUMANIST'S LAMENT
or
TOO MANY RIVERS, NOT ENOUGH LAKES
or
OH, FUTURE — YOU SO CRAZY
I arrived in the basket that was weaved here before me
And I stayed in any place with a roof that would store me
I have lots of belongings
But didn't pack for the trip
I got here, they put pants on me
And then the world gave me the slip
I've lived as slowly as I could
Because there was no time to waste
But then things just got so weird
That I just had to grab your ear
And give the tongue inside your mind a little taste:
For example:
The wallpaper can see that you're stressed,
So it turns a lovely shade of blue
The thermostat has thought things over
And is ready to have a word with you
And your closet picked out your outfit
for the party Friday night
Whilst the blender and the toaster
made vindaloo by candlelight
And Doctor mailman robot
Printed your pills in quite a hurry
Your vitamins were running low
Now there's B12 in your curry
But your personality algorithm
was accidentally miswritten
You forgot your fingernails were all encoded
and you bit them
Now the discs of your thumbnails
are gangrene, corrupted
The chip that was slipped
twixt each digit erupted
Your sensors and servos
Implants and additions
All bent towards a personal program of precision
Your body's expanded
Your spirit is failing
The row boat got a motor but wants to be sailing
Yes every Thing now is thinking
We are each our own king
But there's no kingdom here to speak of
It's a pot luck, but we've nothing to bring
For the air now is as thick as the sea
With every thing we created, each idea we have dreamed
Yes we screamed and filled the skies with drones and clones of drones
Now they're crashing on our couches as they move into our homes
And taking in some old stray nanobots
Now the drones have a family
Now the drones have a dog
There's so many drones, we all miss having cops
Yes life never stops, there's no room to start over
Though we have deftly fashioned countless walls
Every thing that you want or you need or just hoped for
Is always round the corner, and just down the hall
We are tubes inside of tubes inside of tubes inside of more
We are a sinking ship that's filled with valves, and pouches, switches, doors
A whirling servo for your heart-
It no longer beats, it hums
Every poem will be disposed of that once compared our hearts to drums
We are a hurricane that just built a fountain
A pile of rocks with an eye for the mountain
But keep your ears to the ground for the counting
For the number of hooves that are rumbling round it
Numb to the sound of the sirens surrounding
For we will stretch ourselves further
Than we ever have before
And one day, there's no doubt, we will snap
With our nose to the grindstone
of progress
We'll all make our way
to the top, then collapse
For though we've imagined where it is we're all headed-
We do not yet know where we stand
The future can't hold for us a promise, my friend
It's a ghost with a pair of clouds for hands
Yes the future isn't waiting there for us-
It is quietly being pulled through us
It's an illustration of our secret ways
and yet we cannot say who drew us
For as soon as the word is pronounced
There's a parade!
The new product arrives!
In your ear
On your finger
Up your nose
And
In your eyes
Yes we've figured out a way to make you all feel MORE alive
(side effects may include
shortness of breath
thoughts of suicide or death
but most likely just
anxiety
and hives)
You'll be a walking coral reef
You'll be the tide pools filled with teeth
You'll be a mouth that's always chewing
You'll be a tongue that's underneath it all
You'll be the roof, the ceiling, and all the papered walls
You'll be prefixed
With endo
And intra
And supra
As they watch you
And poke you
And cut you
And shoot ya
Let us mend every seam with some sutures
Let them sew up the holes in your life with the future
But who are we inside of this thing that we've built?
We're a bowl full of milk that's about to be spilt
For there is always a storm that is coming
The word on the tip of all tongues now is fear
We'd all love to cry out, but we're too filled with doubt
That's no diamond, my friend, it's a tear
That's no animal, in fact-
No we've all just learned
each of them is a sentient being
Why there's so many facts
That are all in the past
It's unbelievable- the things that we weren't seeing
It turns out that Reiki is real
And meditation's no longer a joke
We've all been such fools, but now we teach it in the schools
And yes the hippies are all pretty stoked
And the universe, it just so happens,
Is just the way Tesla found it-
It's all about frequencies… and vibrations….. and things
We just had to wrap our little heads around it
Yes, we still don't like the unknown
We need to have things defined
We want our world to make sense
We like it when nature rhymes
Even if only slightly
Even if we must bend
What we see and we hear to fit the means to our end
We all just spend our lives
Trying to overcome our births
Trying to get along with Death
And then untie ourselves from Earth
Now we vacation on the moon
And yes, we've flown beyond the stars
And can you guess where I just sent this from?
I'll give you a hint- It's Mars
Now we can grow your bones for you
And buildings build themselves, for free
But there's still work for you to do:
You must remember how to be-
Just like the ocean when it's thinking
Just be that storm that's always brewing
You're an idea
Just one idea
Of what one person on earth could be doing
And what animal doesn't love
Going out to chase wonder?
Only to learn of the lightning
just before there is thunder?
Look above you- it's raining
Look around- there's a flood
Who can say when it started,
but now the ghost is in our blood
We can only move forward
Only turn back for a time
Now the only sacred space left
In the world
Is our mind
And it's running away with itself and the others
Like the wind through the trees-
Phantom sisters and brothers
Have gone the way of the bees
And the birds and the lovers
Yes they've all been drawn and quartered
A million horses left the track
The future will take your mind off of itself-
So I suggest you start stealing it back
For our time here, like the twilight
Is precious and fading
And while there's certainly nothing new under the sun-
Under the moon, there is waiting
Signed-
Sincerely,
Future Self
Good day and good luck and good bye
P.S.
Oh that's right,
I nearly forgot-
Everyone in the future says Hi