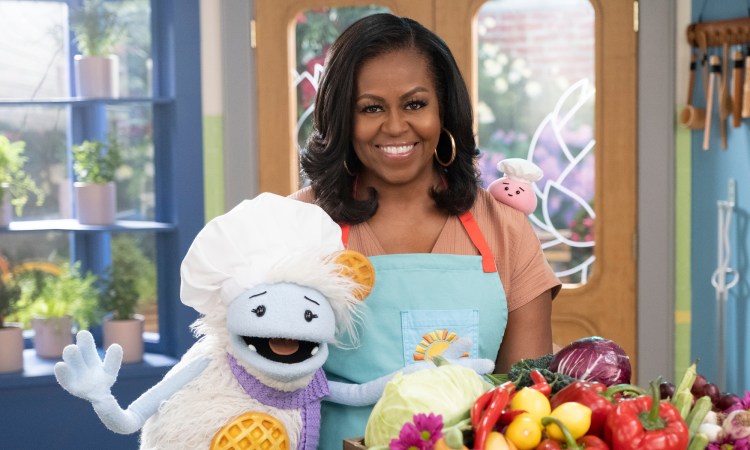 This year the global population is projected to reach 8 billion people, about double the population in 1974. This means feeding the planet requires our Earth's natural resources on an unprecedented scale. 
Global food production is responsible for around a quarter of planet-warming carbon pollution, and our agricultural systems are exceptionally land and water intensive. What's more, extreme weather related to climate change — from drought to floods — endangers fragile food ecosystems. In 2020 alone, for example, 98 million more people faced food insecurity compared to the 1981-2010 average because of heat waves. 
Food is also so much more than sustenance — it brings people together, and represents history, geography and culture. A warming world means that some of these most beloved gastronomic traditions are at stake. 
So how do we feed a growing population, reduce carbon emissions and protect the most vulnerable? From tackling systemic issues like food waste to learning how to cook delicious plant-based recipes at home, here are eight shows and movies that are all about the power of our plates. 
This family-friendly cooking series follows aspiring chefs Waffles and Mochi as they travel around the world to learn about different foods and cultures, and whip up delectable dishes along the way. Each episode revolves around a fresh ingredient — many of which are plant-based! "Waffles + Mochi" is also part of Netflix's special sustainability stories collection. 
This documentary follows James Wilks, former winner of the Ultimate Fighting Championship, as he travels the globe investigating the optimal diet for human performance. Wilks talks to scientists, soldiers and elite athletes about the benefits of plant-based diets and, in the process, rethinks everything he thought he knew about the relationship between meat, health and strength.
About one-third of food produced for human consumption gets thrown out each year — that's around 1.3 billion tons! Narrated by the late chef Anthony Bourdain, this documentary takes viewers around the world to show the devastating impacts of food waste and the visionaries fighting to prevent it. Famous chefs explain how to transform unwanted "scraps" into mouthwatering dishes and ultimately create a more sustainable and secure food system.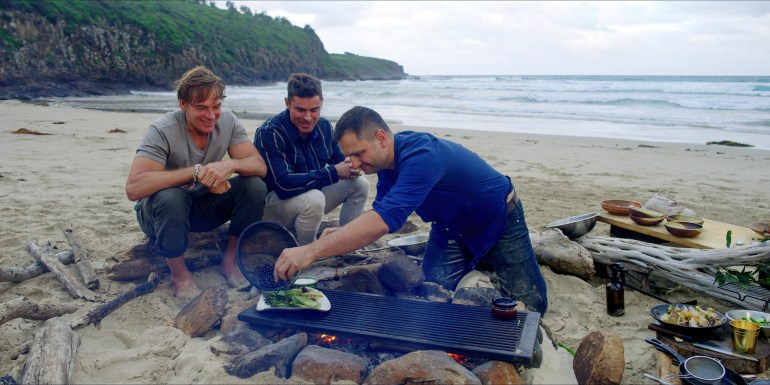 In the second season of "Down to Earth," actor Zac Efron and wellness expert Darin Olien continue embark on another global journey, where they witness the impacts of climate change firsthand and explore healthier ways of living. From regenerative agriculture and plant-based diets to food waste, the show highlights the trailblazing solution-seekers who are combining new technology with traditional knowledge to protect nature and people. 
Bees are crucial to our health and survival — as pollinators, they're responsible for about a third of the food we eat. But bee populations worldwide are under threat from climate change. Honeyland follows Hatidze, a beekeeper living in the mountains of Macedonia who cultivates honey using ancient traditions. The film showcases how age-old techniques can help safeguard bee populations and, by extension, global food security. 
"Chef's Table" brings all the sweet, savory and salty flavors of France right to your kitchen. In the first episode, join legendary Chef Alain Passard, who rocked the culinary world when he rebooted his three-Michelin star restaurant to focus on an all-vegetarian menu. 
Singer, actress and producer Selena Gomez invites audiences into her home kitchen in this light-hearted, unscripted cooking series. Each episode features a new guest chef, and while you can try your hand at various plant-recipes throughout its four seasons, don't miss Season 3's Episode 8, featuring chef and wellness expert Sophia Roe. Together they craft a flavorful plant-based picnic of tofu lettuce wraps, mushroom meatballs and sweet potato salad. The cherry on top: the show donates $10,000 to the charity of the chef's choice after each episode. 
From fashion and space to sports and dating, this docuseries imagines what the future of our world will look like — and the futuristic solutions for some of the most pressing problems facing humanity. In that spirit, Season 1's Episode 2 follows food tech startups that are trying to address the ethical and environmental concerns around meat production and reimagine a classic — the cheeseburger. 
---
Many people across the world don't have access to healthy food. Social entrepreneur Ndidi Okonkwo Nwuneli lays out what it would take to build a more equitable, sustainable food system: