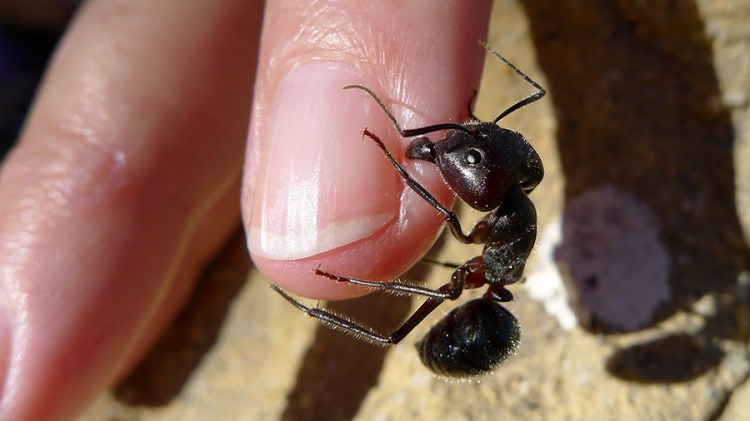 Biomaterials are substances — synthetic or natural — that can be used to improve health, minimize suffering and improve or correct the way the body works. A suture? That's a biomaterial. The pacemaker? Indeed. Contact lenses? Yeah, you get the idea.
As technology and science have advanced, so too have the sophistication of such biomaterials and the ways that they are used. As you'll hear in the TED Talk, "A new way to grow bone," scientists can use saline to create a small pocket in a person's leg so that stem cells there grow into new bone to heal an injurt. Another recent biomaterial advance: a lab-grown miniature brain.
The field of biomaterials didn't get its name until the 1960s, but the concept of using materials strategically in the body has been around for a long time. We spoke to Buddy Ratner, who directs the Research Center for Biomaterials at the University of Washington and who co-edited the textbook, Biomaterials Science, to get a (non-exhaustive) tour of extraordinary material advances of the past millennia.
So what next?
It's always difficult to predict where a field might head next, but Buddy Ratner has some ideas. He sees the brain as a space where we may start to see biomaterial applications, ditto cancer treatments. But most promising to him is this craft of regenerative medicine. "We can regrow or rebuild parts that have been damaged, lost or diseased. That covers everything from regenerating toes to regenerating hair — from the bottom of your body to the top of your head — and everything in between," he says. "We're seeing a lot of evidence that the whole way medicine is done will change because, as you start aging, parts are wearing out, breaking down, becoming diseased, and needing replacement. Replacements are the critical thing."
This article is published as part of our "Questions Worth Asking" series: "Should we redesign humans?" See also a playlist of talks featuring thoughts on this topic from Juan Enriquez, Anthony Atala — and a skeptical take from bioethicist Paul Root Wolpe.