Even though many of us likely imagine that slavery is a relic of the ancient past, the practice is alive and well. Since 2009, photographer Lisa Kristine has been documenting those caught up in the barbaric trade. Her images are shocking, powerful, in-your-face. Yet they are also dignified portraits of those with no choice. "No matter how dire, how hard their experience of life has been because of their suffering as a slave, these people still have dignity, sensitivity, humanness and beauty," she said on the phone from her home in California, shortly before another trip saw her head off to southeast Asia. "These images are not intended to be spectacles of horror; they're intended to engage people in connecting so we realize we're all brothers and sisters." Here, take a look at 17 of Kristine's astonishingly powerful photographs.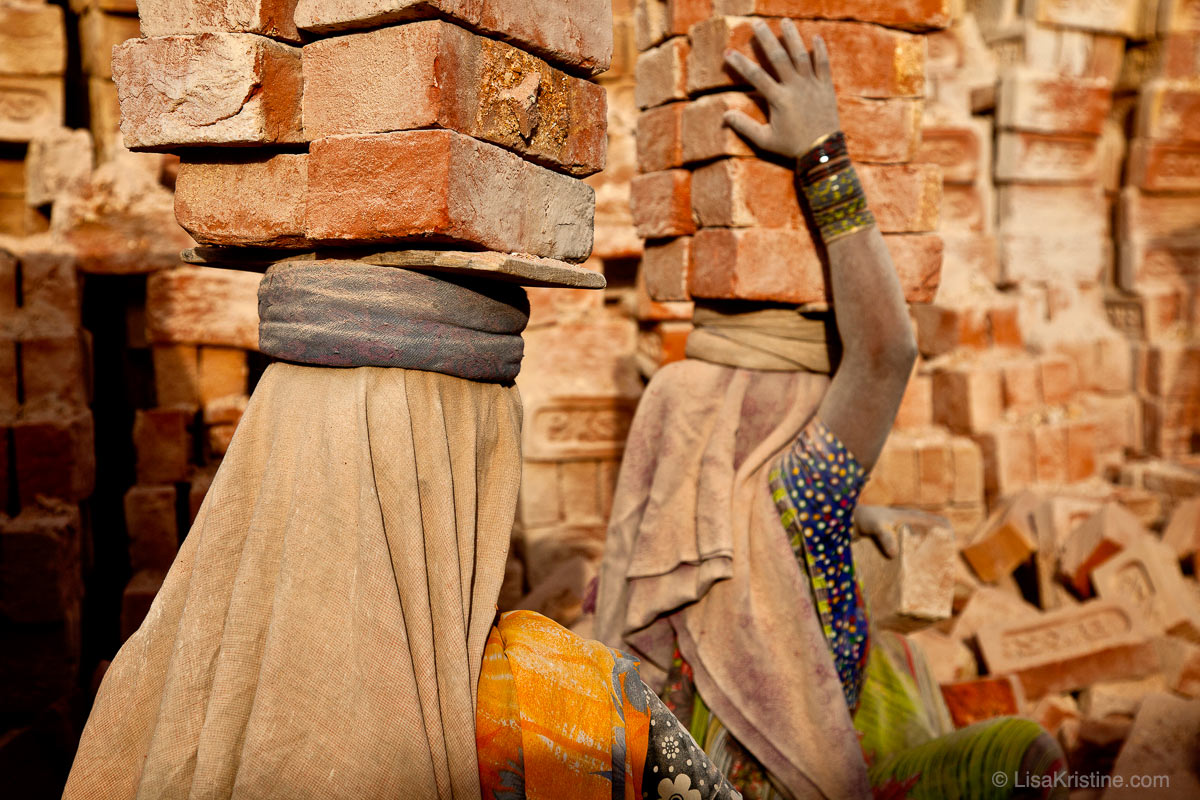 Women move bricks 
Kristine spent months photographing the brick kilns of India and Nepal. Here, in India, women balance stacks of bricks on their head in order to carry them to nearby trucks.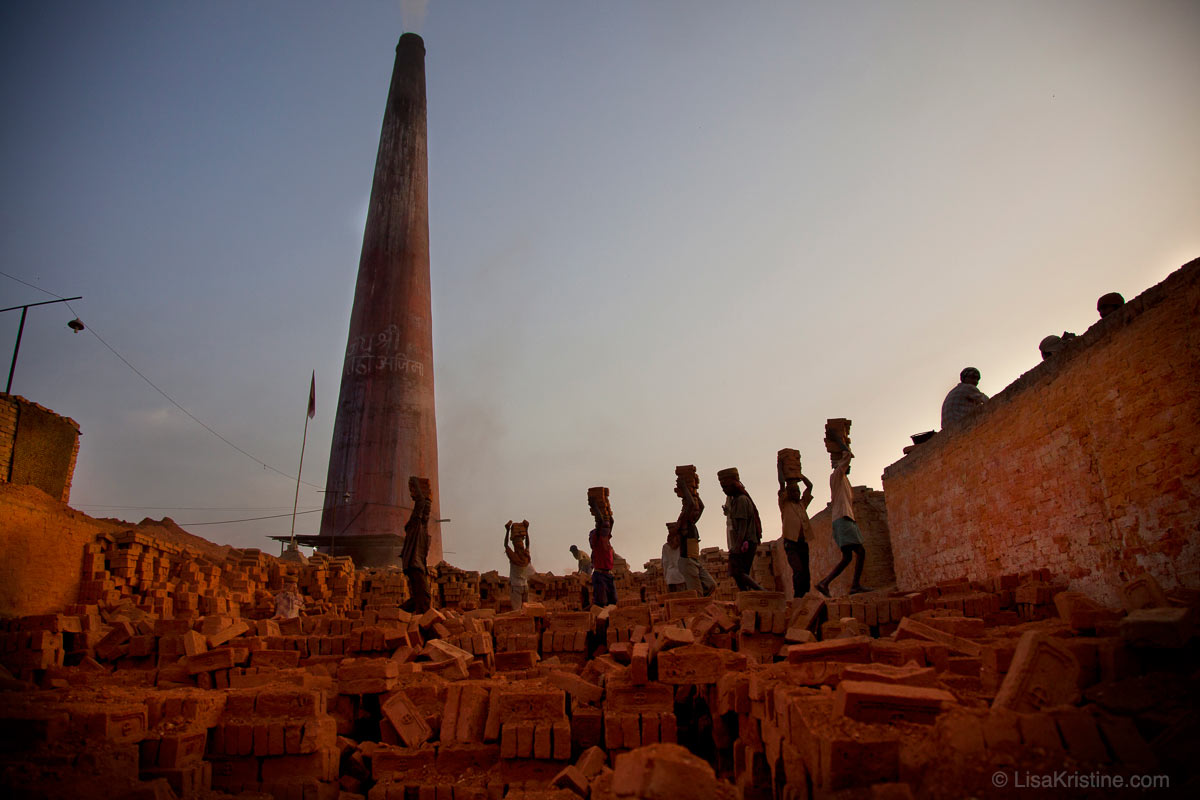 These people work 17 hour days, without breaks, without water
"Deadened by monotony and exhaustion, they work silently, doing this task over and over for 16 or 17 hours a day," Kristine says of the unreal conditions of these workers in Nepal. "There were no breaks for food, no water breaks, and the severe dehydration made urinating pretty much inconsequential."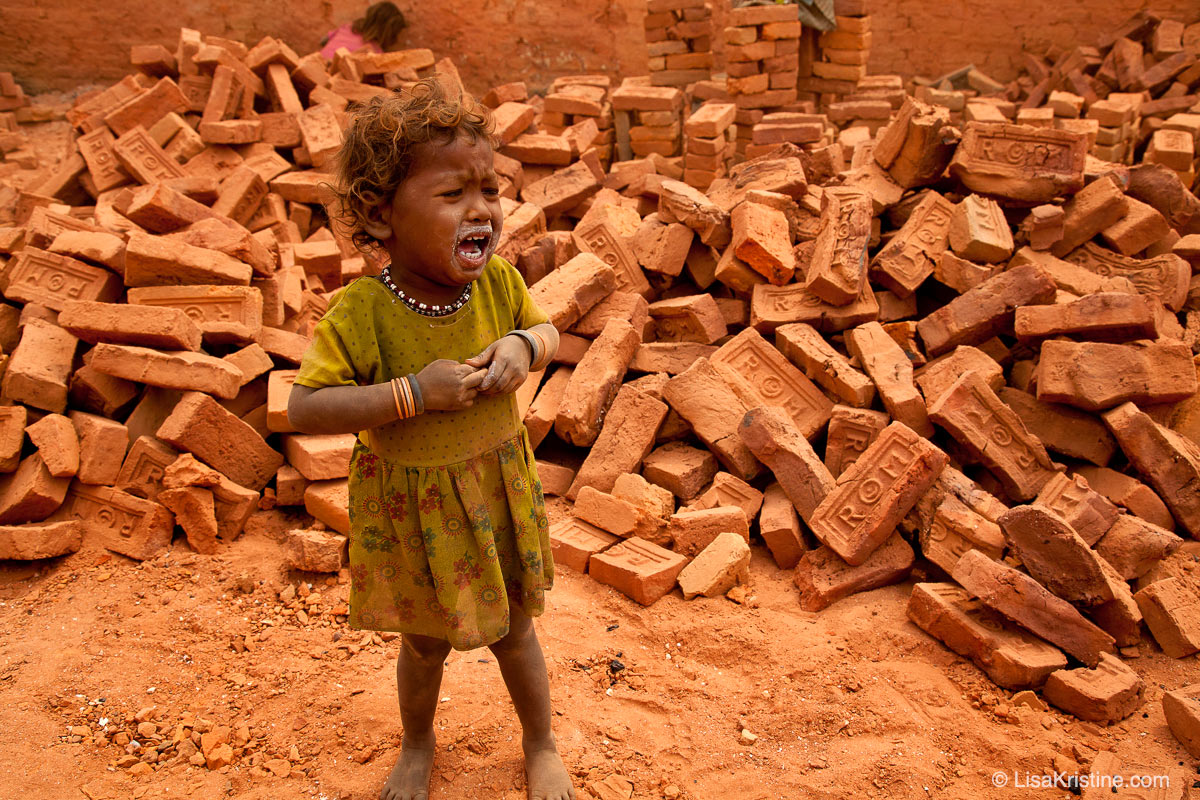 Children work in unbearable heat 
Children are put to work, too; here, a child stands in a kiln in Nepal. "So pervasive was the heat and the dust that my camera became too hot to even touch and ceased working," Kristine said of her experience there. "Every 20 minutes, I'd have to run back to our cruiser to clean out my gear and run it under an air conditioner to revive it, and as I sat there, I thought, 'my camera is getting far better treatment than these people.'"

A powerless photographer documenting powerless people
While photographing in the kilns, Kristine says she often wanted to break down and cry, but was instructed firmly by one of the abolitionists she was there with to do no such thing. "He very clearly explained to me that emotional displays are very dangerous in a place like this, not just for me, but for them," she recalls. "I couldn't offer them any direct help. I couldn't give them money, nothing. I wasn't a citizen of that country. I could get them in a worse situation than they were already in."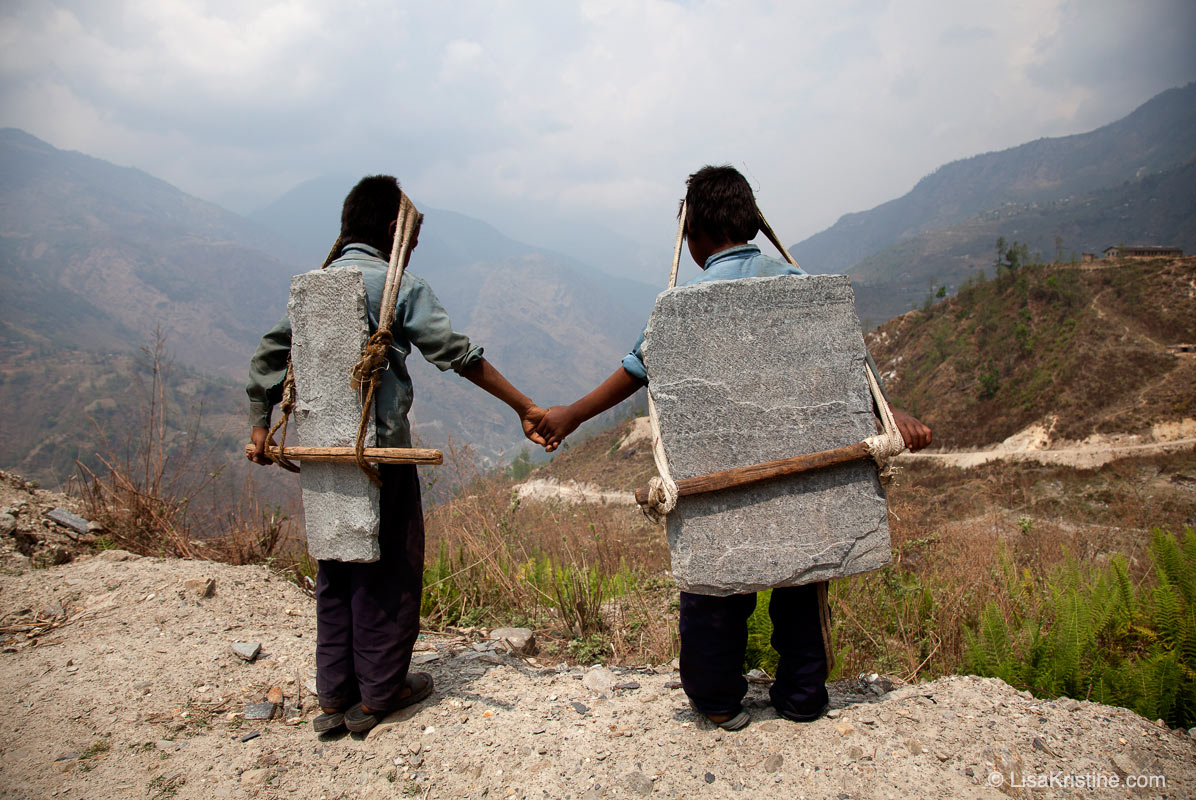 Children carry stones down mountains 
"In the Himalayas, I found children carrying stone for miles down mountainous terrain to trucks waiting at roads below," says Kristine. "The big sheets of slate were heavier than the children carrying them, and the kids hoisted them from their heads using these handmade harnesses of sticks and rope and torn cloth."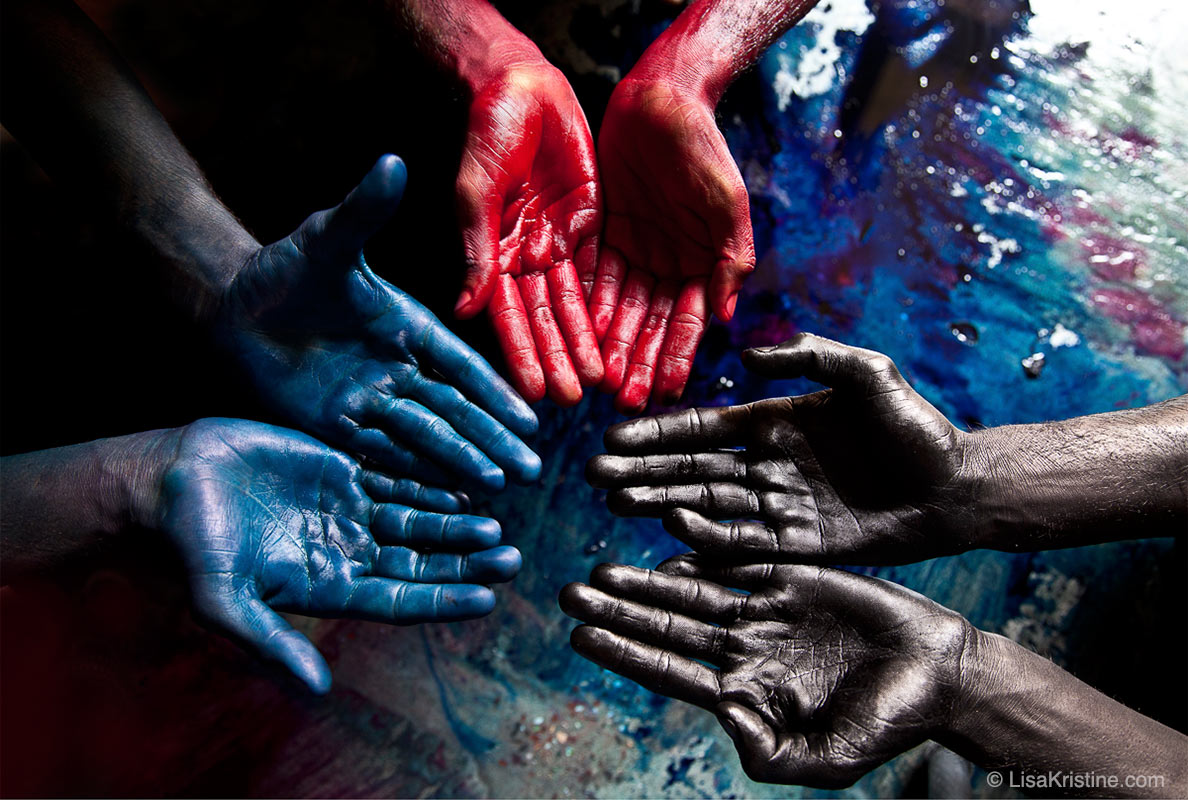 A family portrait in toxic color
"This is a family portrait," says Kristine of a picture she took at a textile factory in India. "The dyed black hands are the father, while the blue and red hands are his sons. They mix dye in these big barrels, and they submerge the silk into the liquid up to their elbows, but the dye is toxic."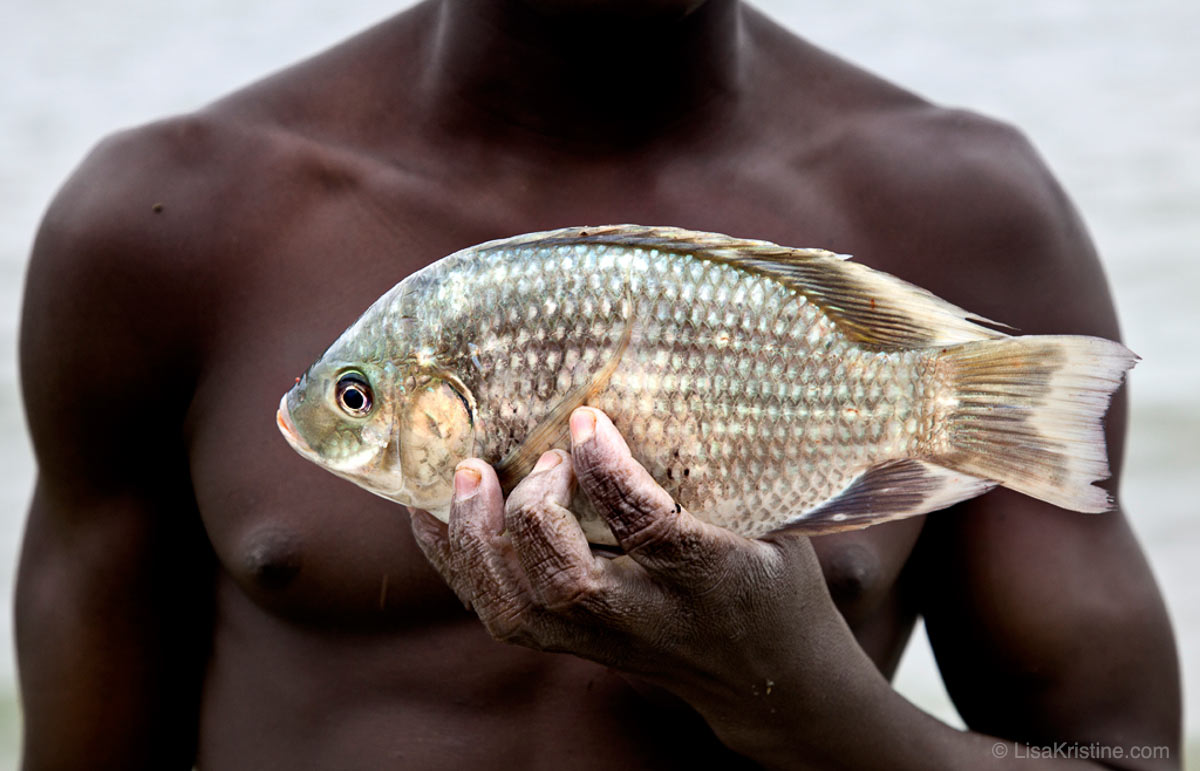 The currency of Lake Volta: fish 
Lake Volta, in Ghana, is the largest man-made lake in the world. There, fish are a form of currency; a recent estimate figured that more than 4,000 children are enslaved and at work fishing on the lake.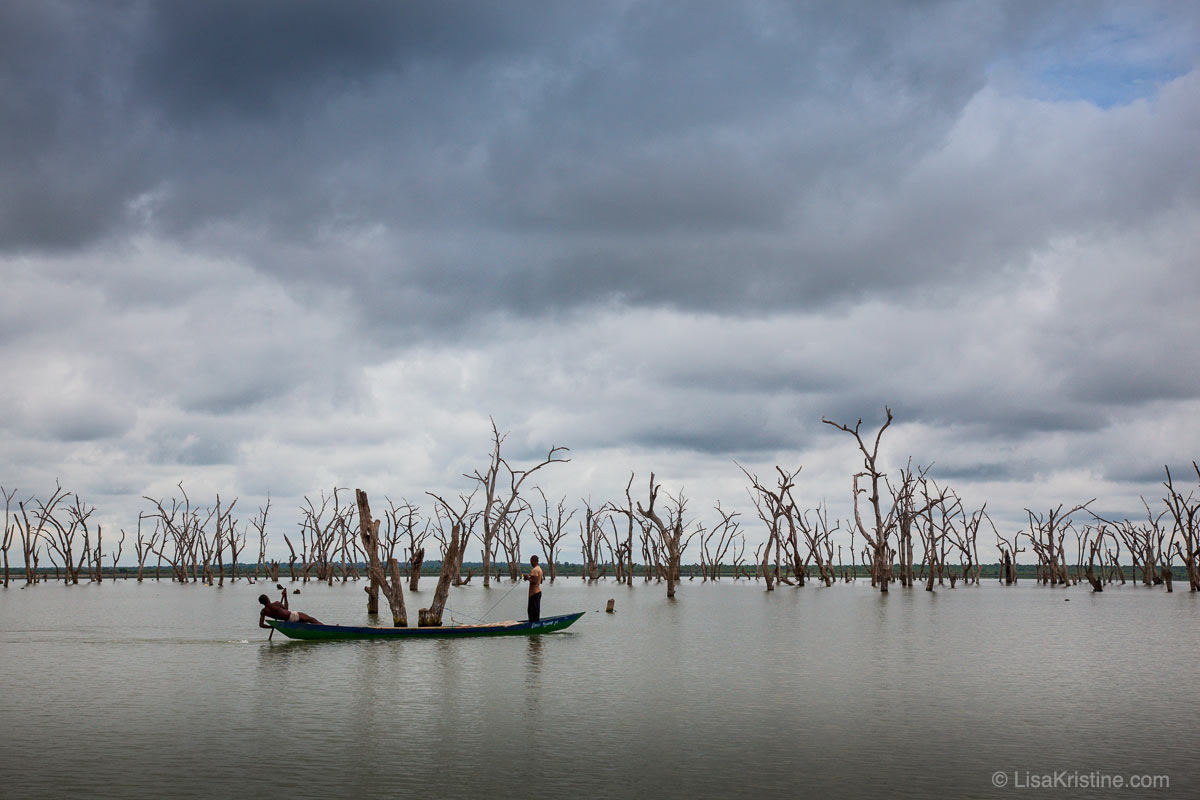 Children taken, trafficked, vanished
When Kristine first arrived at Lake Volta, she saw what she thought was a family fishing trip. Wrong. "They were all enslaved. Children are taken from their families and trafficked and vanished, and they're forced to work endless hours on these boats on the lake, even though they do not know how to swim," she says.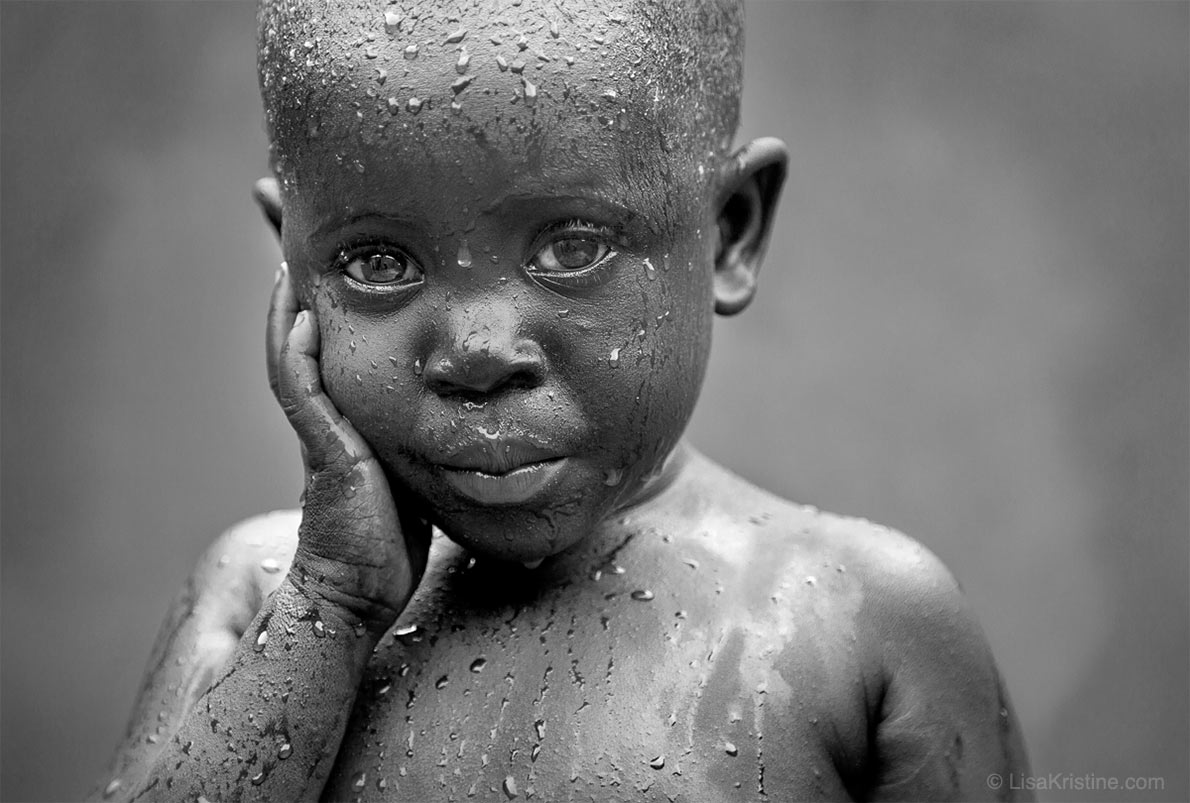 Meet Kofi, who survived slavery
This is Kofi, who was rescued by Free the Slaves from one of these fishing villages. "Kofi is the embodiment of possibility," says Kristine. "Who will he become because someone took a stand and made a difference in his life?"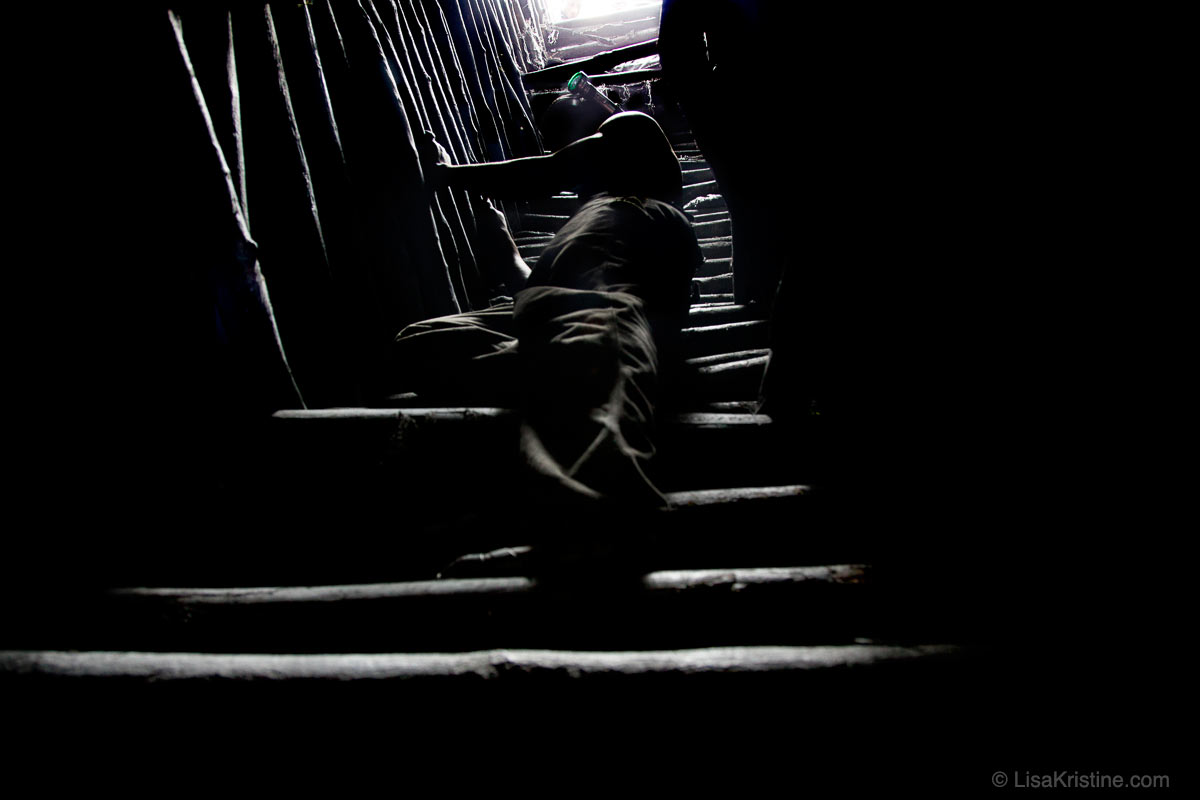 Into the mines 
"These miners are enslaved in a mine shaft in another part of Ghana," says Kristine. "The shafts are up to 300 feet deep, and they carry out heavy bags of stone that later will be transported to another area where the stone will be pounded so that they can extract the gold."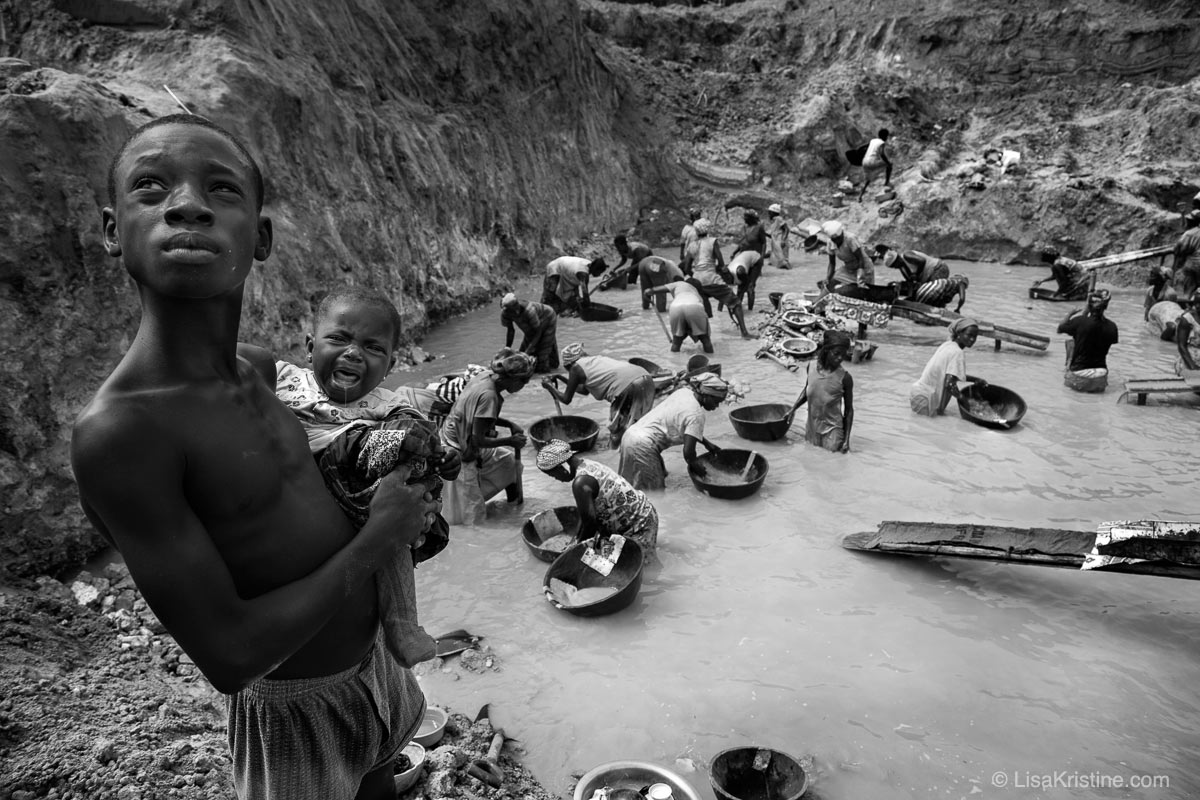 Gold in poisoned water
Here, slaves pan for gold, wading in water poisoned by mercury used in the extraction process. Children are ever-present, often strapped to the backs of women working in the contaminated waters.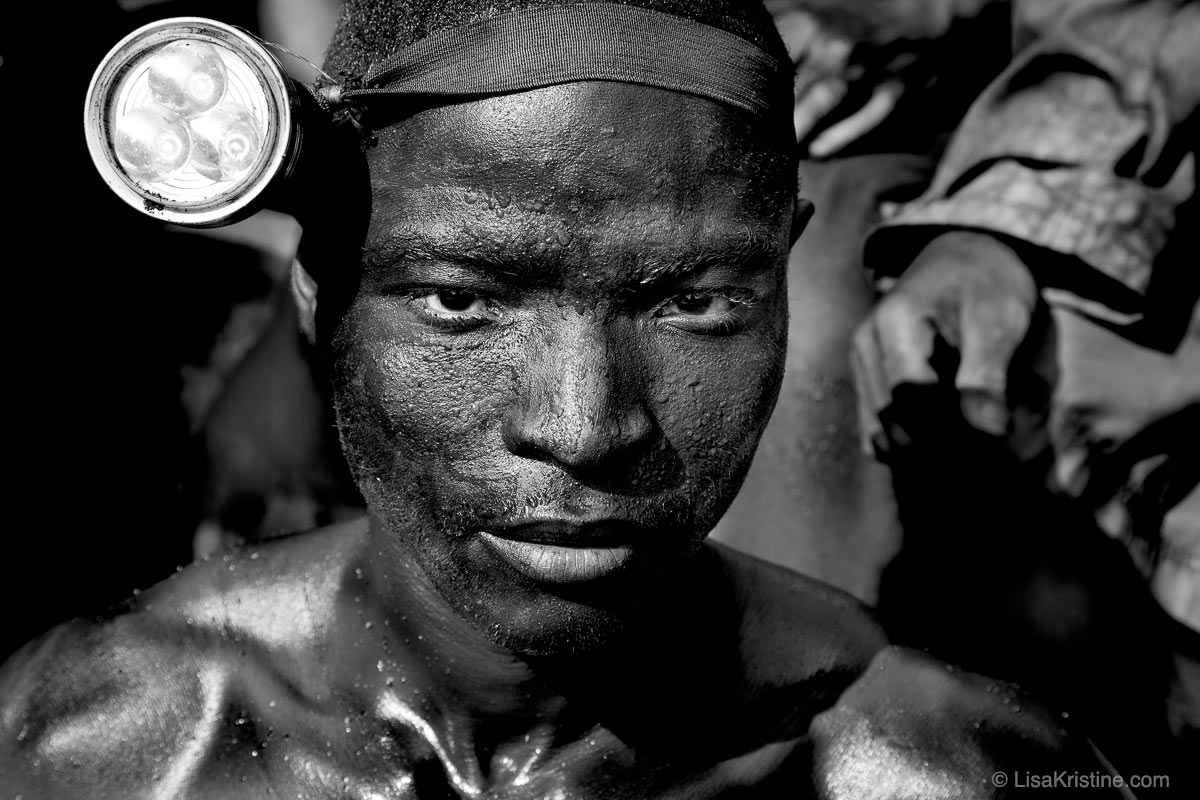 These men are not as powerful as they seem 
"At first glance, the pounding site seems full of powerful men," says Kristine. "Look closer and see that all the workers are victim to injury, illness and violence."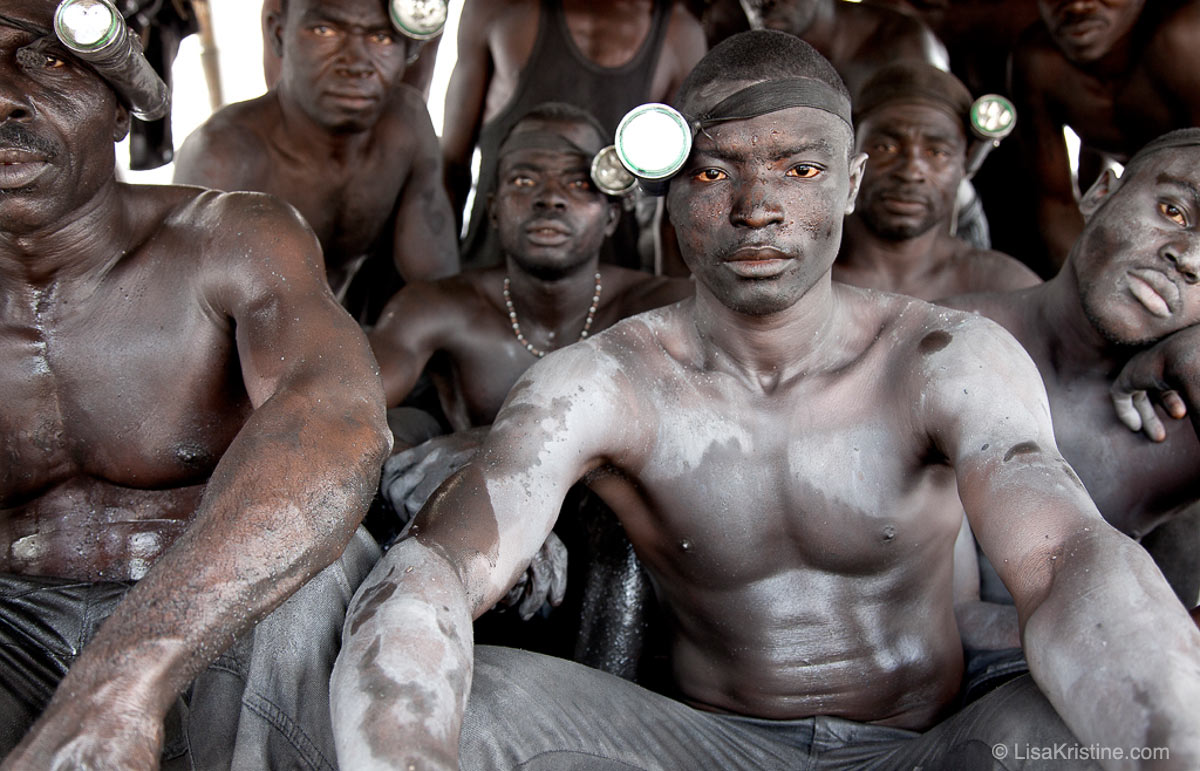 The toll of being underground for 72 hours straight
More miners in Ghana. "I remember looking into their tired, bloodshot eyes," says Kristine. "Many of them had been underground for 72 hours."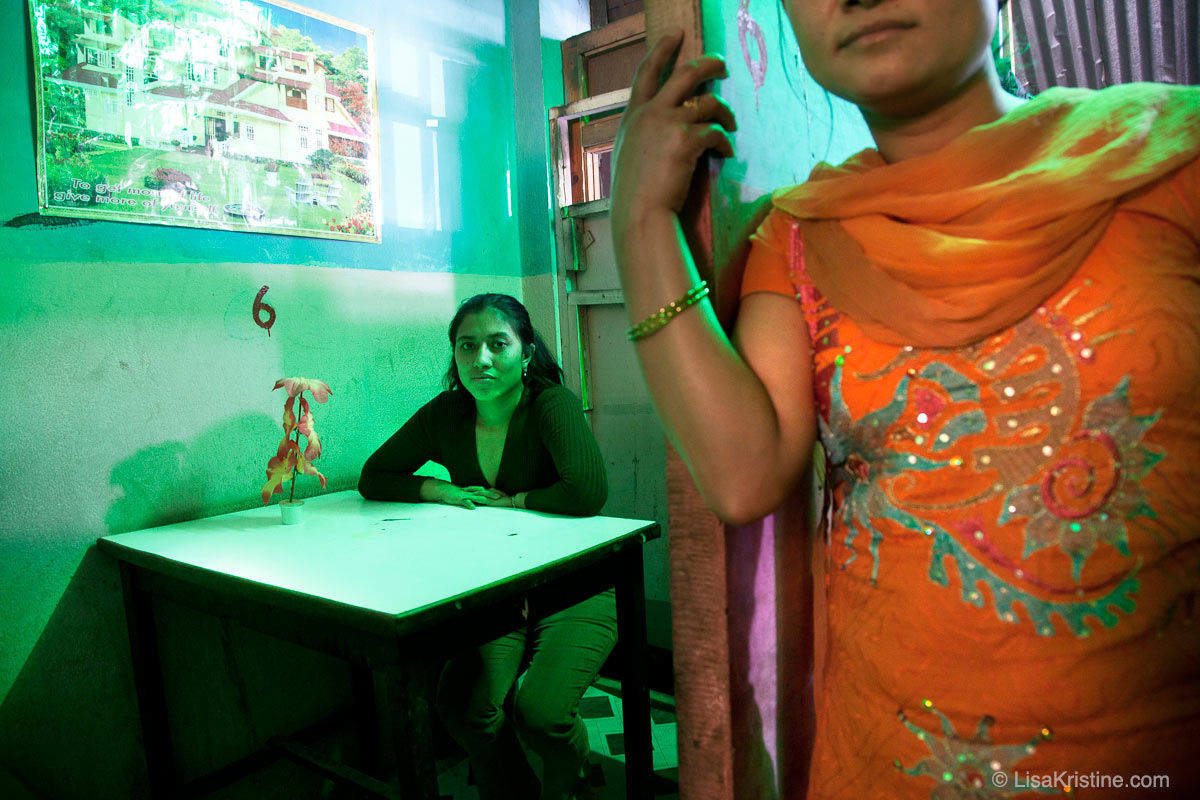 The women of Kathmandu, Nepal 
Kristine photographed these women in Kathmandu in Nepal. They work in "cabin restaurants," venues for forced prostitution. "Slaves, women, along with young girls and boys, some as young as seven years old, are forced to entertain the clients, encouraging them to buy more food and alcohol," says Kristine.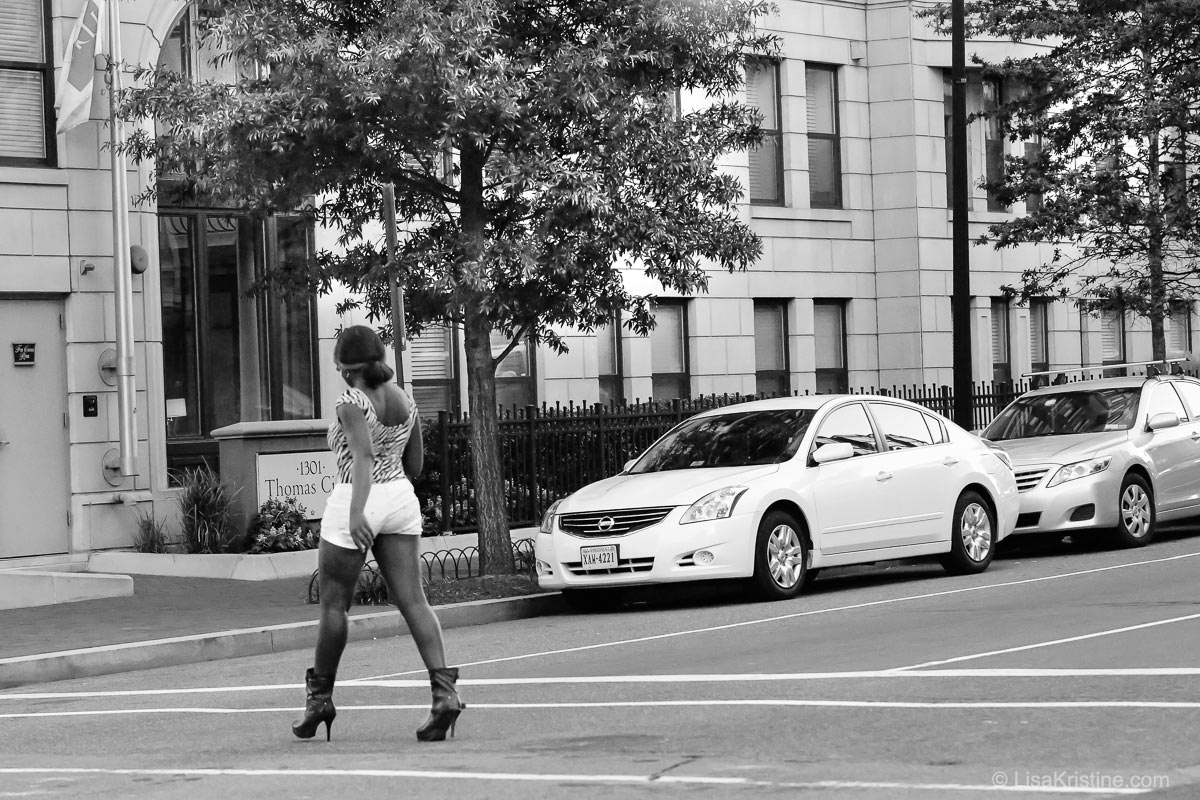 Slavery is not only a developing world problem
Slavery is not confined to the developing world. On the contrary, it is also a problem in the United States. Kristine took this photograph in Washington DC as part of a project she has been working on for the past year and a half. This shot was taken on K Street, within feet of the city's embassies and fanciest buildings.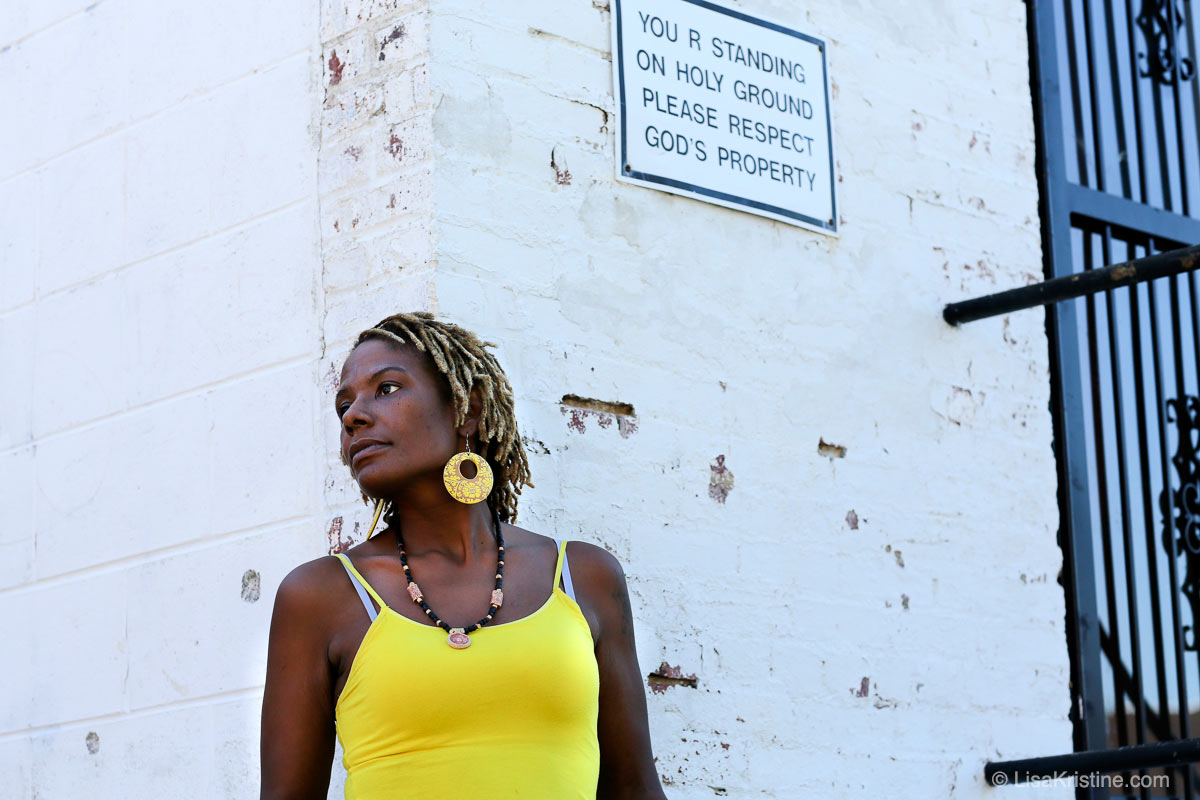 A survivor of human trafficking 
This woman was trafficked for sex, but has since found a way out of the trade. "One of the survivors I met had been trafficked from a middle class shopping mall," says Kristine. Traffickers build up trust over a few weeks and then pounce, taking even young girls over state lines to sell them in Atlantic City.
Here, watch Lisa Kristine's TED Talk, Photos that bear witness to modern slavery — and three other TED Talks that tackle the topic:
[ted id=1541]
[ted id=807]
[ted id=704]
[ted id=930]
For more of Lisa Kristine's work, see lisakristine.com.