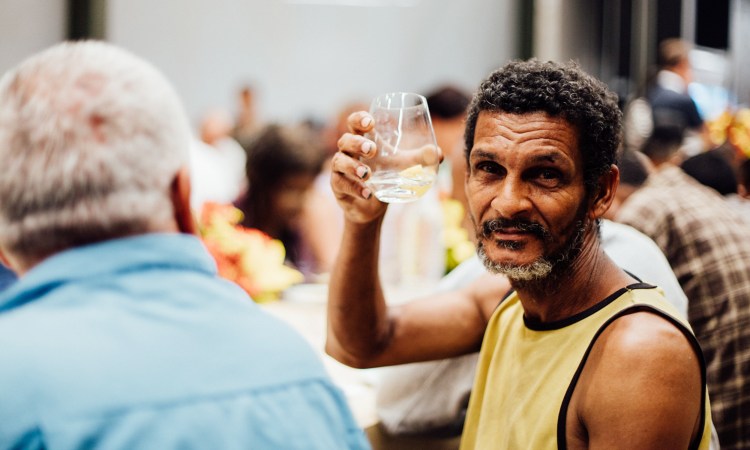 Chef David Hertz is trying to build a movement that uses food to create jobs, increase empathy, and even address inequality.
Everything changed for Brazilian chef David Hertz when he visited a favela for the first time. It was 2004, and he'd just quit his job as a chef at an upscale restaurant on the most expensive street in São Paulo. A friend was visiting a favela in Jaguaré, and Hertz tagged along.
"That moment was my big insight for life," says Hertz, a TED Fellow. He saw firsthand, for the first time, the scale of poverty, unemployment and social exclusion in his own backyard. When he learned that 11 million Brazilians live in these urban settlements, he decided he couldn't go back to working in exclusive restaurants. "I felt that I'd found my mission, and my passion and my talent would serve that mission," he says.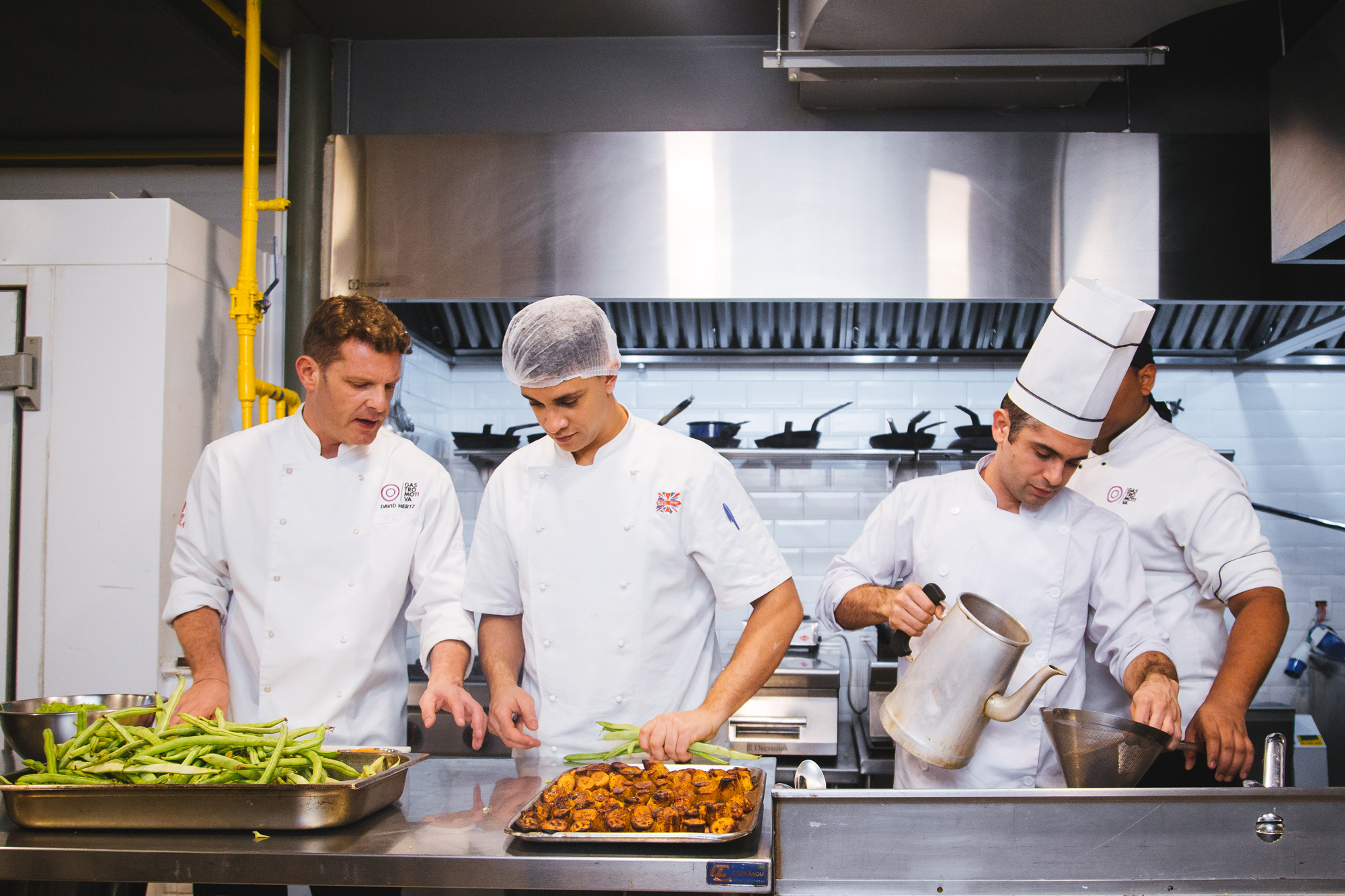 In 2006, Hertz launched his business, Gastromotiva, which offers vocational kitchen training and runs programs in nutrition, food education and business incubation for people from low-income communities like those in the favelas. Based in Rio de Janeiro, Gastromotiva has now trained more than 3,500 people for food industry jobs.
In Davos this January, with financial support from the international agricultural company Cargill, Gastromotiva launched the Social Gastronomy Movement: a global effort to tackle social issues through food. Here, Hertz breaks down the principles behind what he calls "social gastronomy."
We can use food to create a more inclusive society. Food touches on every aspect of human life: the environment, agriculture, our economy, health, even our social lives. Social gastronomy "uses food to turn social inequalities — such as hunger, poor nutrition, unemployment, inequality — into dignity, opportunities and well-being," says Hertz. But what does this look like in practice?
A culinary education can bring opportunity — and dignity. When he was 27, Hertz was part of the inaugural class at Brazil's first culinary training program at Senac and it launched him on his career as a chef. He wants to give others this same opportunity to get educated — because the benefits of a culinary education go far beyond knife skills. "Social inclusion requires education, because education leads to job opportunities, which can help you provide for your family, but it also means you're known by society, you're recognized as a citizen," he says.
As a result, education is at the heart of Gastromotiva. Its signature culinary training course — which includes instruction in both kitchen skills and hospitality — is free and takes students three months and 300 hours to complete. Gastromotiva partners with universities and culinary schools in Brazil, El Salvador, South Africa and Mexico; local chefs teach the courses and help the graduates find jobs. "The food industry is one of the biggest employers, especially of underprivileged communities," Hertz says. "It's a good first job, and these jobs are always needed. They give space for creativity, and combine art and science."
Two years after graduation, 80 percent of Gastromotiva's alumni are employed as chefs, restaurant hosts, hotel workers and food entrepreneurs, among other industry jobs. One of Hertz's first students, Urideia Andrade, was born into poverty in northeast Brazil. Today, she runs her own catering company in São Paulo. Another Gastromotiva student, Gleice Simão, became a star on Brazil's MasterChef. Diego Santos, who grew up in the Vila Ede favela, runs Gastromotiva's new catering service.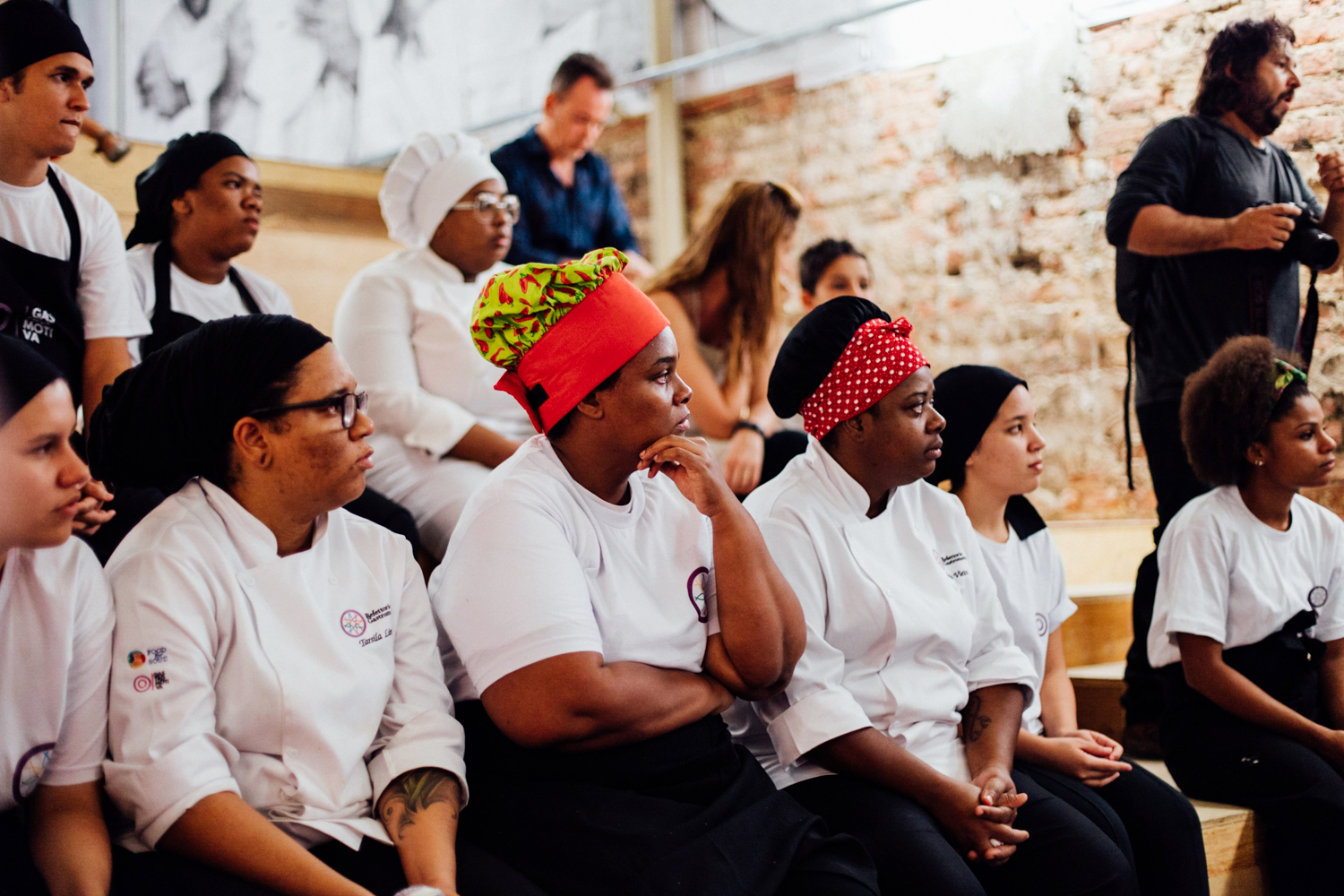 Food can build empathy and community. During the 2016 Summer Olympic Games in Rio de Janeiro, Hertz partnered with Michelin-starred Italian chef Massimo Bottura to open Refettorio Gastromotiva, a pop-up community kitchen that turned leftovers from the Olympic village into world-class meals for Brazil's homeless people. Not only did Refettorio reduce food waste, the space also gathered an amazing community of athletes, tourists and journalists who mingled with the local customers — a rare thing during an Olympics, which can often exclude local marginalized people.
Refettorio has since become a permanent space where, on any night, Brazil's most vulnerable residents can receive a delicious free meal made from surplus ingredients from the country's biggest food distributor, Benassi. Refettorio employs a staff of Gastromotiva graduates and frequently taps well-known chefs to prepare dinner; an army of volunteers serve the meals. "We were born to be afraid of the homeless, because we don't know anything else," Hertz says. "But after you serve, and you talk to people and you look into their eyes, it changes, because you see that you are not better than them. In the end, I can say that 99 percent of the people that come as volunteers, they always say that they got more than what they gave."
By sparking change at the local level, food can improve global systems. Hertz cites the Slow Food movement as inspiration: while Slow Food began in the late 1980s as a grassroots protest against the opening of Italy's first McDonald's, it's grown into an international movement with branches in 150 countries. To build a global profile for social gastronomy, Hertz is focused on bringing together chefs, social businesses, nonprofits and corporations that are already using the power of food for the greater good. He points to organizations such as Kakao in Venezuela, which helps women from marginalized communities become cocoa entrepreneurs; The Clink, a UK-based restaurant where prisoners learn how to cook and serve; and Chef's Brigaide, based in the US, which provides healthy meals to high-need public schools.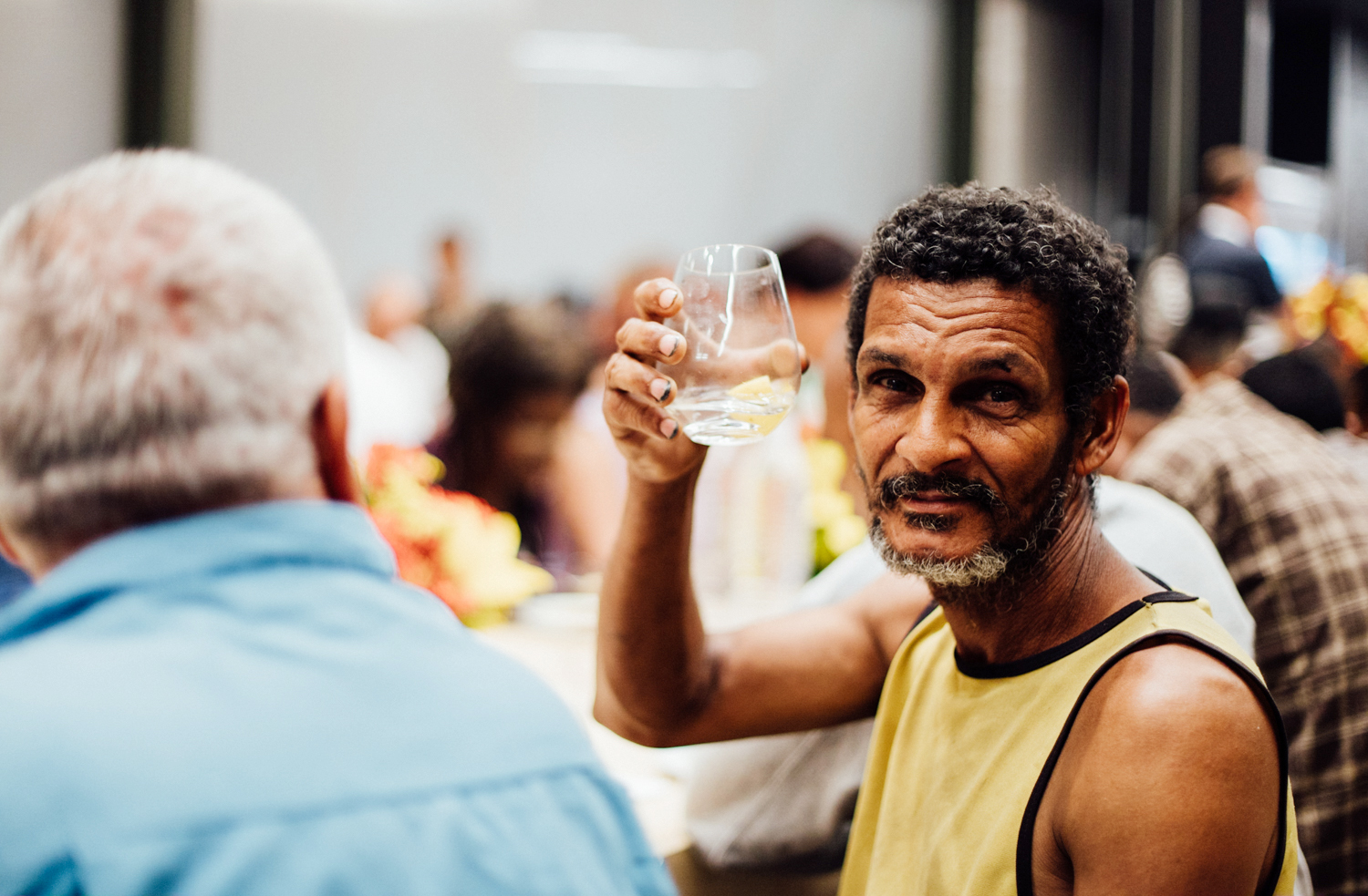 What's next? With Gastromotiva as a model, Hertz's dream is to establish 50 more social gastronomy hubs around the world. These physical spaces will be run by locals who'll use food to address their community's needs, centered around food education.
"When I cook, I feel the journey of my life around me, and all of the places I've been — something opens my sight and also connects me to the ground," Hertz says. "I want everyone to see food as a tool for reconnecting to yourself, to your family, but also to your community and to nature. Social gastronomy can do that."
Watch David Hertz's TED talk here: