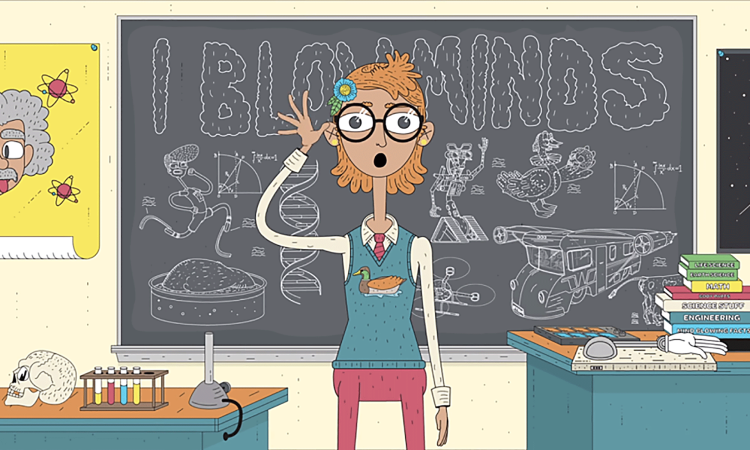 So, you might know me. I ran the digital side of The Onion for a long time; I'm the author of How to Be Black. People call me to do things like host White House events on innovation, do the wrap-up at TED salons, join semi-secret cabals at MIT, and comment on the teevee. The underlying constant in my multi-hyphenate life is running my creative company, Cultivated Wit. I'm proud of what we do, but part of the deal with an agency-client relationship is: you keep it quiet.
But I'm working on a campaign right now that I'm so proud of, I'm speaking up loudly. Because this topic hits close to home.
This week, Cultivated Wit launched a co-funded digital campaign to inspire math, science, tech and engineering (or STEM) undergraduates and recent grads to teach. Through teaching, they can change how young people see themselves and affect the world around them, while helping the U.S. finally surpass the Slovak Republic in our mathematics ranking.
Simply put: Blow Minds. Teach STEM.
Leading the effort to answer President Obama's 2011 call for 100,000 new STEM teachers by 2021 is the organization 100Kin10. This network of 200 organizations (corporations, universities, non-profits, school districts, federal agencies, museums, states and others) has combined forces to co-fund this campaign and bring Voltron-like collaborative power to this important mission.
True to our origins in humor (several other founders worked for The Onion, too) and design (our newest partners added an actual art degree to our wall), Cultivated Wit has built a campaign that's fun, smart, and hopefully as awesome as the teachers who, every day, expand kids' minds in classrooms, labs and computer rooms across the country.
This animated music video acts as the anthem of our message.
I rarely get as personally involved in our client work as with this project, but this topic hits close to home. I'm the product of an investment in STEM education myself.
Before my 12th birthday, I met several of the Tuskegee Airmen, thanks to one of my Bancroft Elementary School teachers who set up an "Air and Space Club" at our DC public school.
As a teenager, I got a computer to do my bidding — my bird beat up my friend's bird — thanks to programming in C on the broadband-connected UNIX terminal at the Sidwell Friends upper school circa 1994.
Pre-dating all that, I came home to an internet-connected computer because my mind-blowingly awesome mother knew and lived the power of STEM to transform possibilities for our family. She had taught herself enough to trade in her employment as a domestic and clerical worker for a career as a COBOL programmer for the federal government, making her effectively a pre-founding member of Black Girls Code.
All this had a clear impact on the trajectory of my life. These are just some of the titles I've held: telecom analyst, political blogger, director of digital for The Onion, director's fellow at the MIT Media Lab, CEO/hashtagger-in-chief of Cultivated Wit, club bouncer (this last one required lots of counting!).
The TED community is one I don't have to preach to much about the power of science, technology, engineering, math and education in general to change the world. I could point to Kevin Slavin's talk about algorithms dominating our financial markets or Adam Spencer's exuberance for hunting "monster prime numbers" or Richard Turere's anti-lion defense system. And then there's infectiously positive educator Rita Pearson and science advocate Christopher Emdin on "creating magic" in the classroom.
On top of that, you've got TED-Ed (a 100Kin10 partner, by the way) and the TED Prize for the School in the Cloud, both of which promote expanded access to education. And I'd like to think I contributed peripherally to the pro-mind-blowing TED camp with my recent TEDxKC talk about the value of integrating humor into our techno-fabulous future.
Many talks are possible because the speakers had teachers who took the time to transfer not just their knowledge but their attention, empathy and belief in us.
Many of these talks are possible because the speakers had teachers who took the time to transfer not just their knowledge but their attention, empathy and belief in us.
So, how can you get involved? Start with spreading the word. Do you know people who work in the sciences, technology or engineering fields? Do you know people who use math? Are you connected to teachers or students or student-teachers? Do you know people who sometimes think about tomorrow? Then they are invested in the future.
Please share this campaign with them because, generally speaking, minds don't blow themselves. Much of our future (and the amazing TED talks they will produce) depends on getting more excellent STEM teachers in the classroom today.
Check out BlowMinds.org.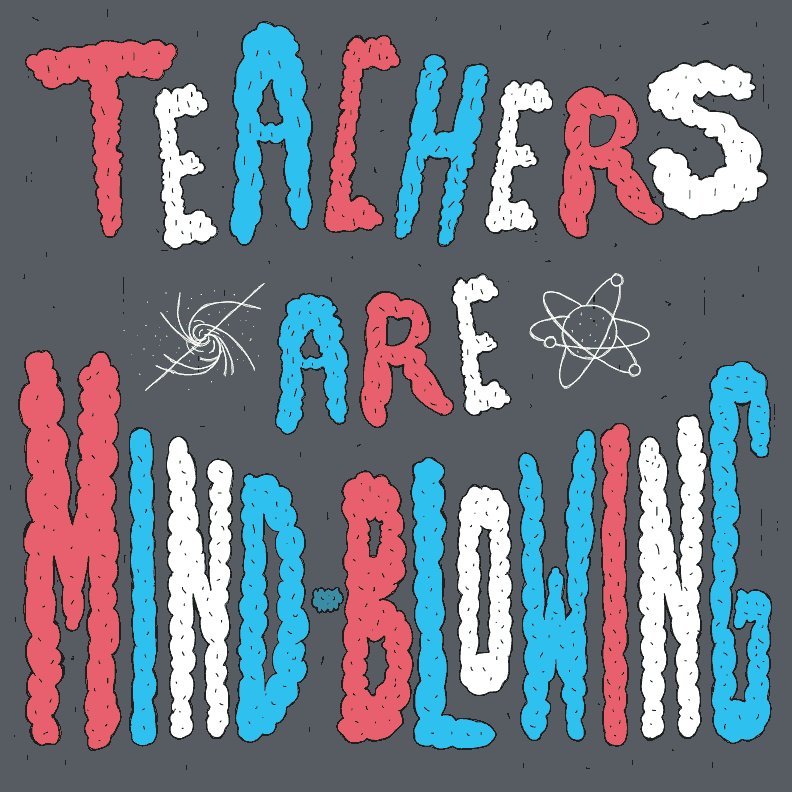 Featured image by Cultivated Wit.