Christchurch-based Danny Squires is director of Space Craft Systems and co-founder of WikiHouse/NZ, a global project aiming to make it possible for anyone to design, download and "print" houses. Squires was going about his daily business in Christchurch on February 22, 2011, when a 6.3-magnitude earthquake ripped through the city, causing horrific damage and killing 185 people. He and his family have stayed in Christchurch because, well, they love it there, and also because Squires was keen to be a part of helping reshape a city fit for the future. Here, he describes how the city's landscape has been dramatically — and devastatingly — altered, and shares some of the places he still loves. All photographs were taken by Squires' regular collaborator in Wikihouse, Clayton Prest.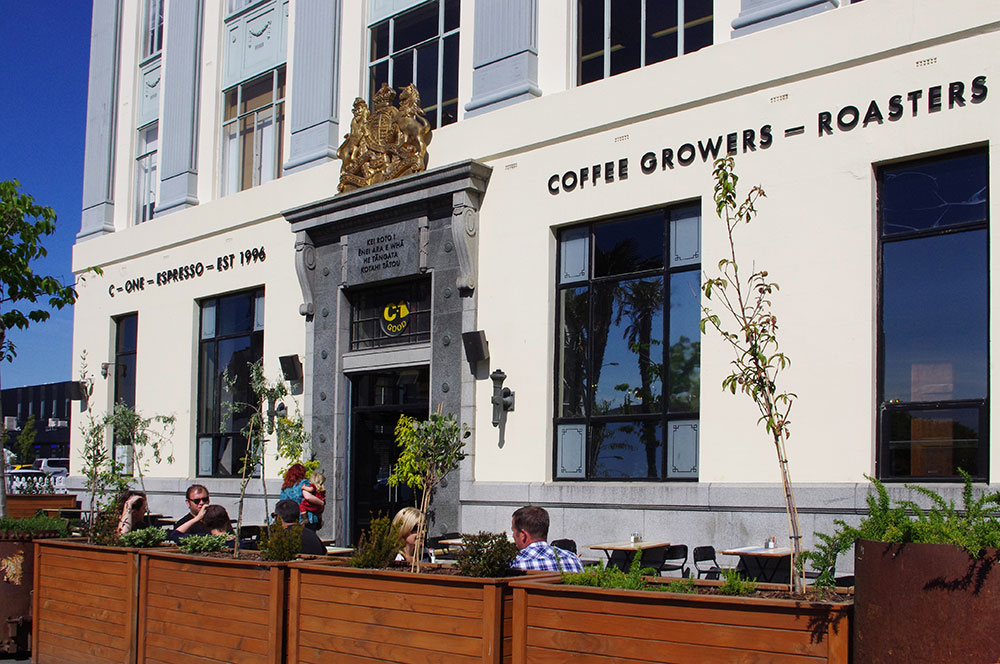 C One Espresso
This is where I go for breakfast or a meeting. It's in the center of town and has become the "salon" of Christchurch. Business is sort of centered around cafes now; there's a lot of "meet-ins" in cafes. C One Espresso, 185 High Street, Christchurch.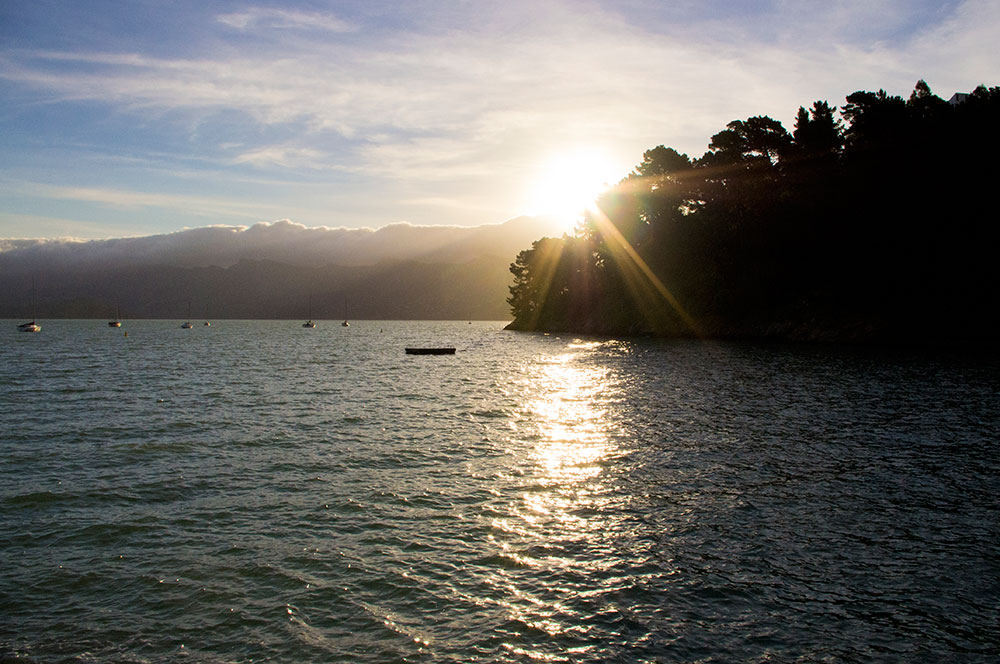 Corsair Bay
Here's what I love about Corsair Bay: the natural symphony of the waves crashing and the sound of birds allows you to feel distant from the sounds of the city, while remaining within easy reach of it.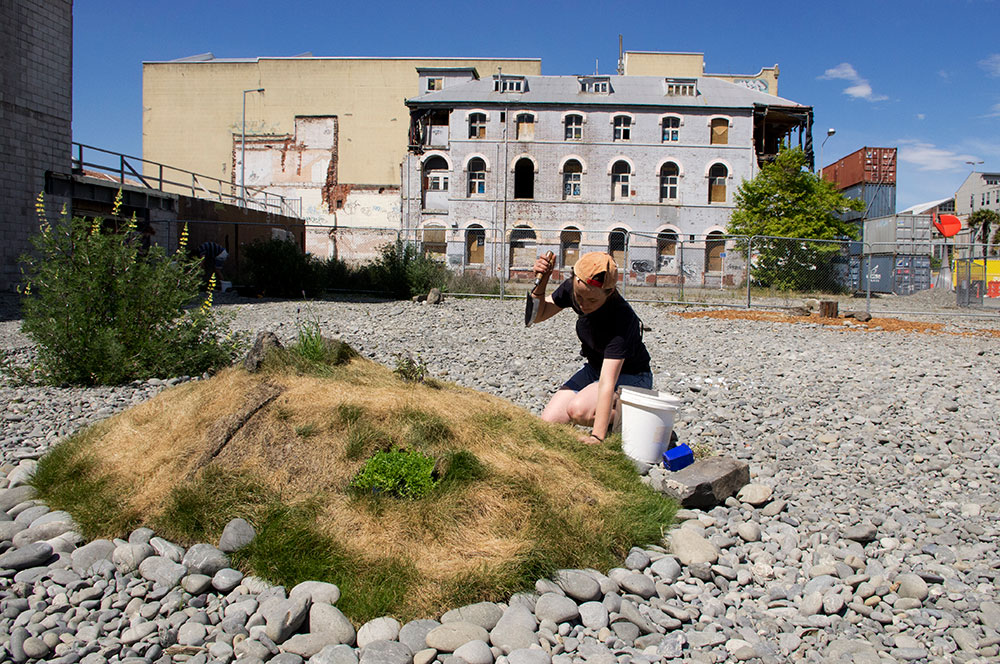 Grey Fields
Over 80% of our inner city buildings have been demolished, and that's created a vast barren wasteland we call the "grey fields." These have become our center of operations. In a normal city, if you walk form one place to another, everything else is there — the fabric of the city, life, people going about their business. In Christchurch, we have nothing in between those pockets. It's surreal. The girl here is part of a group called the Plant Gang, involved with guerrilla planting of herbs and trees around the desolate city spaces. She represents the grass-roots spirit in Christchurch right now.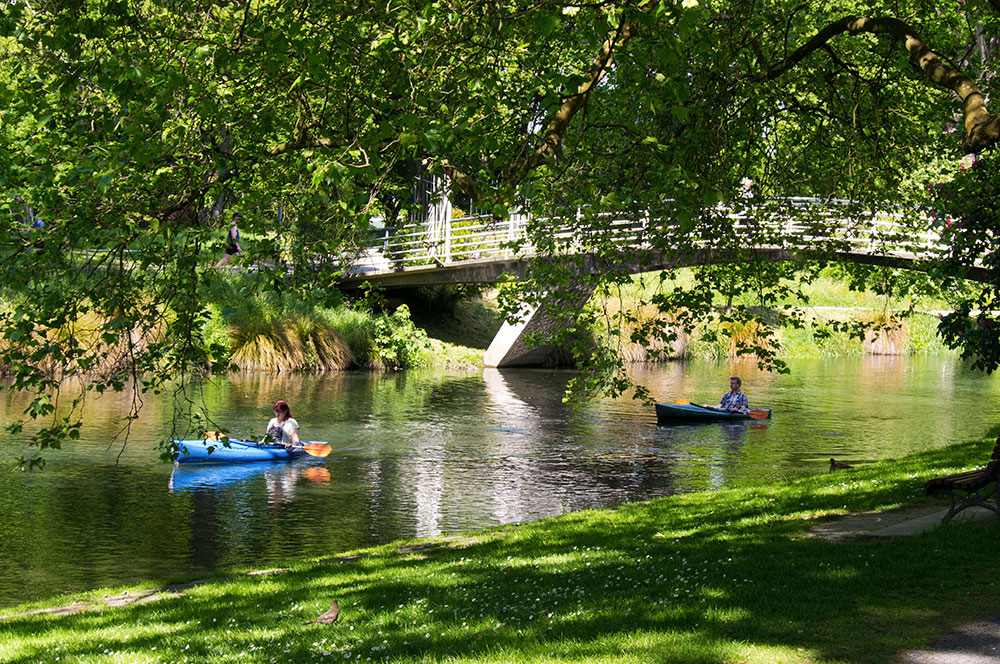 Hagley Park
Hagley Park is an enormous green space to the west of the city center. I try to get there when I can. The coolness of the garden spaces on a warm day can be refreshing and invigorating. Christchurch is known as the "Garden City" and there are plans to create a greater amount of small scale green space "pocket parks" amidst the rebuilt urban fabric. North Hagley Park, 14 Riccarton Avenue, Christchurch Central, Christchurch.

Heathcote Cricket Club
I play cricket for fun, and Heathcote Valley, our home ground, provides a stunning natural amphitheater as a backdrop to the game. When on the pitch, you are enclosed by the Port Hills, which wrap closely around three sides of the valley. Heathcote Cricket Club, Heathcote Valley, Christchurch.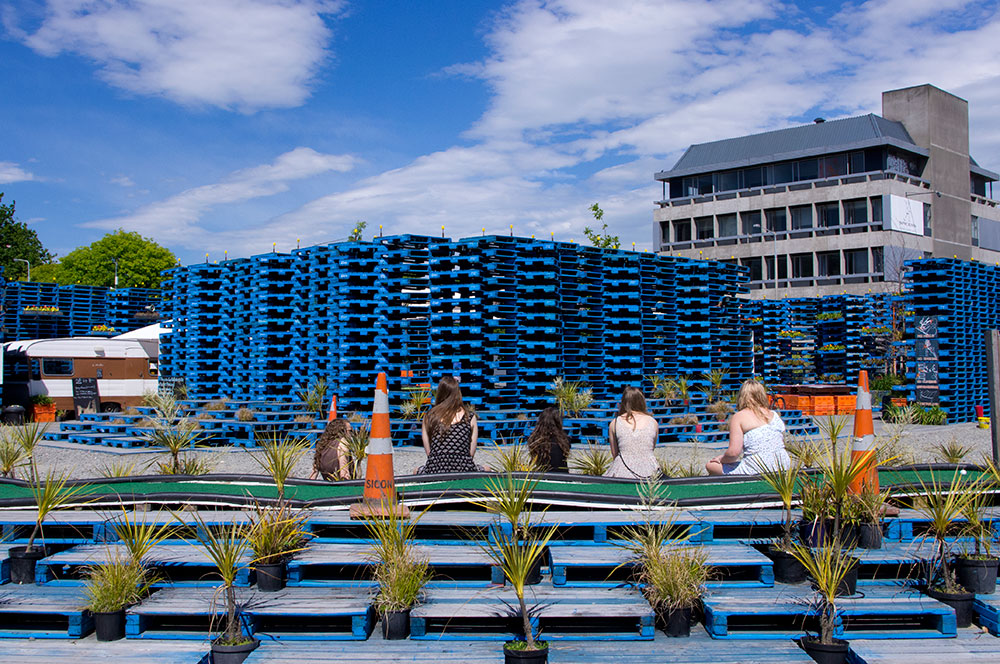 Pallet Pavilion Village
Based on a former hotel site, this has become an alternative "town center" or pop-up village of grassroots urban activism. There are many sites throughout the city that would have remained desolate if not for the creative efforts of a wide range of people. There are disparate groups and projects growing and blossoming in Christchurch, coalescing to form a new urban movement. Pallet Pavilion Village, 70 Kilmore Street, Christchurch Central, Christchurch.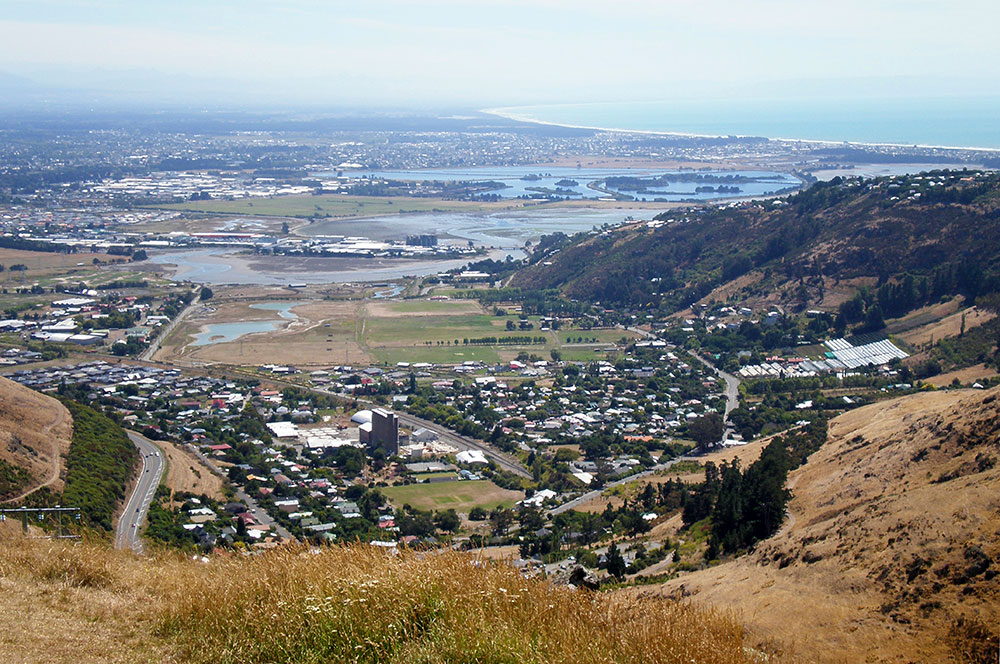 The Port Hills
Since moving to Christchurch nine years ago, we have always lived around the foot of the Port Hills, which means that within five minutes you can be in a quiet, natural setting. Much of Christchurch is extremely flat so climbing up the hills allows you a sweeping vista across the Canterbury plains to the Southern Alps.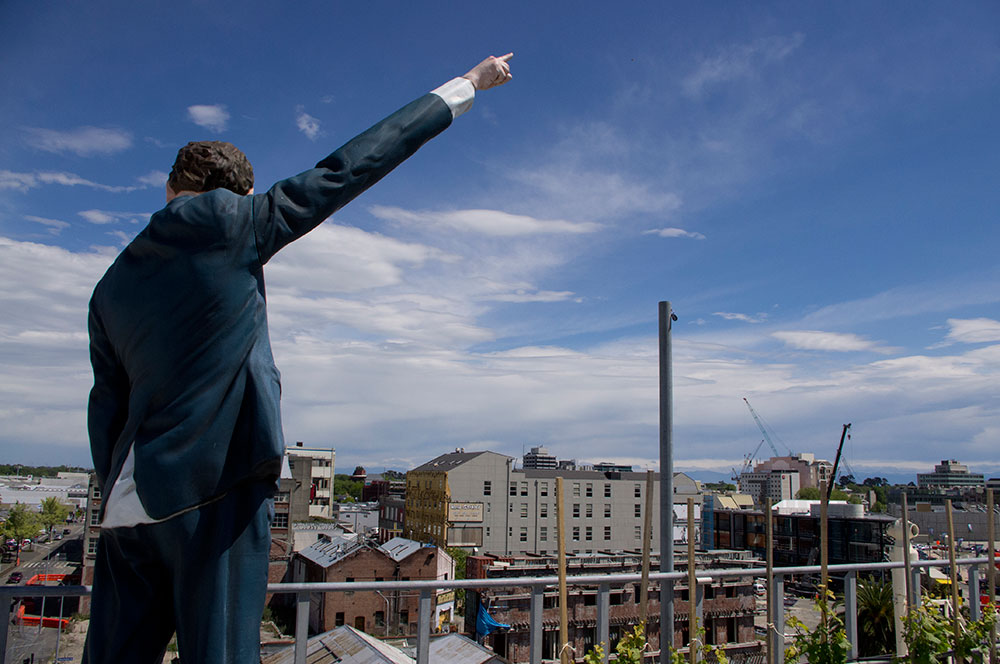 The roof of C One Espresso
This is the view from the roof of C One Espresso, including a piece of public art, perhaps pointing into the future?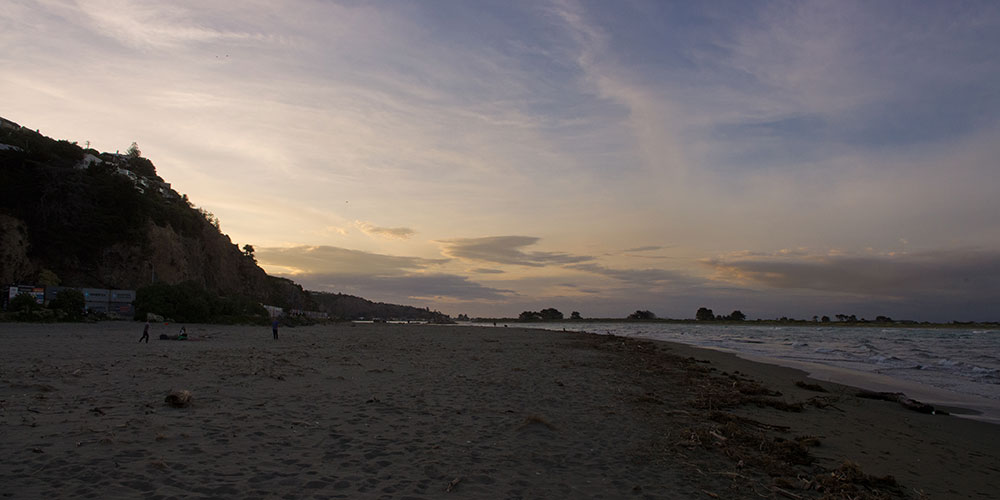 Sumner beach
Going for a walk along the beach allows me to clear my thoughts and let the ocean disperse my troubles – the vastness of the ocean and its reach into the landscape puts things into perspective. Sumner Beach is only a ten minute drive from where we live, and when the tide is in there's a large shallow shelf so the kids can play in the waves safely. After a swim we often get fish and chips from the local shops to eat on the beach. Sumner Beach, Canterbury, Christchurch.
Read more about Danny Squires and his life and work in Christchurch. This article was published as part of our "Questions Worth Asking" series. This week's teaser: "What makes a city feel like home?"
Alison Prato is a regular contributor to TED.