It might seem strange to show a gallery of images of places the narrator can't actually see. But as architect Chris Downey explains, he picked these locations in San Francisco because they're meaningful to him, not because they're photogenic (though as it happens, they're that too). "As with any large, great city, its success is really tied to how it breaks down into neighborhoods and how it connects the private or personal life within the city at large," he says. "These places are specific to the blind experience and are perhaps more interesting as a node within a system." Here, read more about Downey's favorite spots, including his description of why the work of visual artist James Turrell resonates even for those without sight, and why he thinks baseball is the perfect game for blind people to enjoy. All photographs taken by Marla Aufmuth.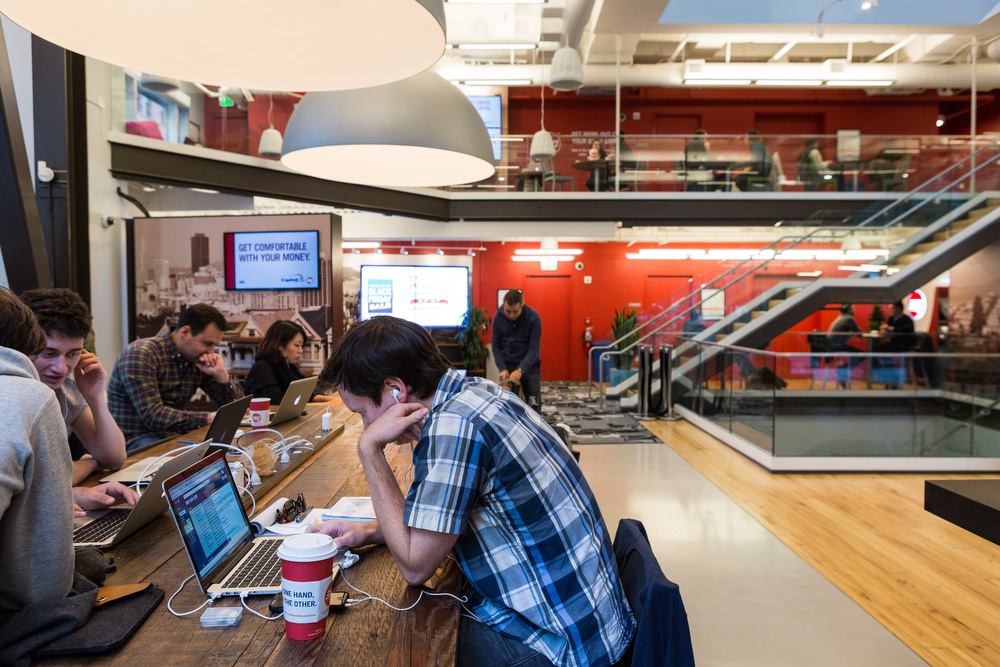 Capital One 360 Café
"The Cheers for coffee near my office. The café is inside a Capital One bank and the baristas are actually bank employees. You can get your morning caffeine and a pastry with a side of bank account while you are there. Being blind, I couldn't initially make out what was happening. The first time I was tipped off that there was something different going on was when I asked where the tip jar was. The server replied that they don't accept tips and said, 'We want you to keep your money.' That struck me as a little odd and unexpected but I didn't realize that it was the mere tip of the iceberg. I don't bank there but it sure has made a positive impression." Capital One 360 Cafe, 101 Post St., San Francisco.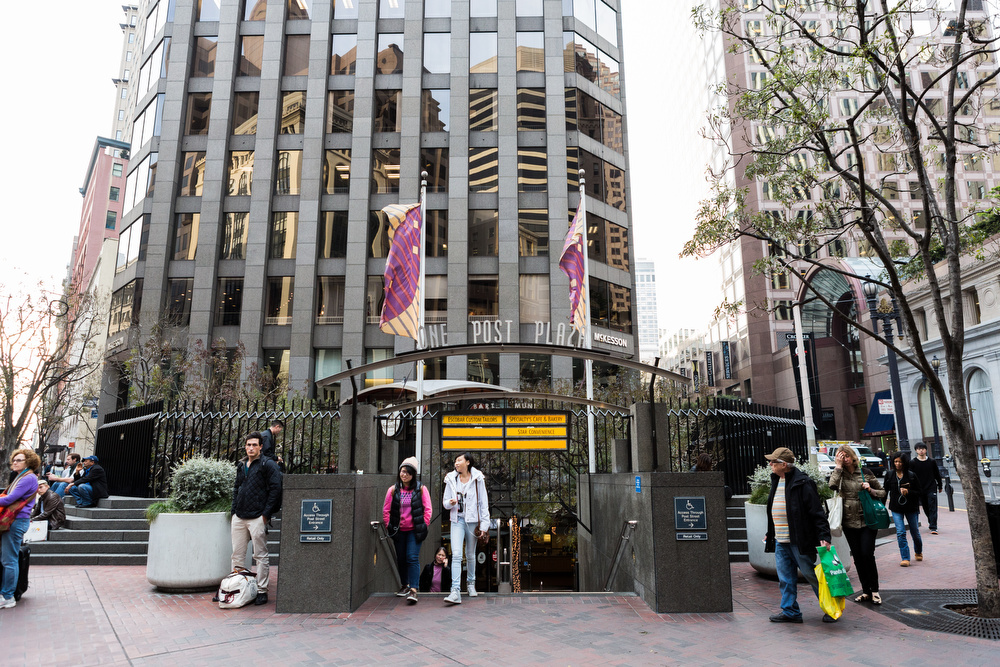 One Post Plaza
"This sunken little plaza isn't much of a place to hang out but it's a central crossroads for activity in the area: there's access to BART, a Specialty's for killer cookies and a nice stepped seating area at street level above that's great for people-watching … or people-listening, as the case may be. There is also a really cool sequence of stairs, features and handrails that works through the plaza. These provide all sorts of interesting alignments, spaces with multi-sensory experiences and landmarks to work with if you're passing through without sight." 1 Post Plaza, San Francisco.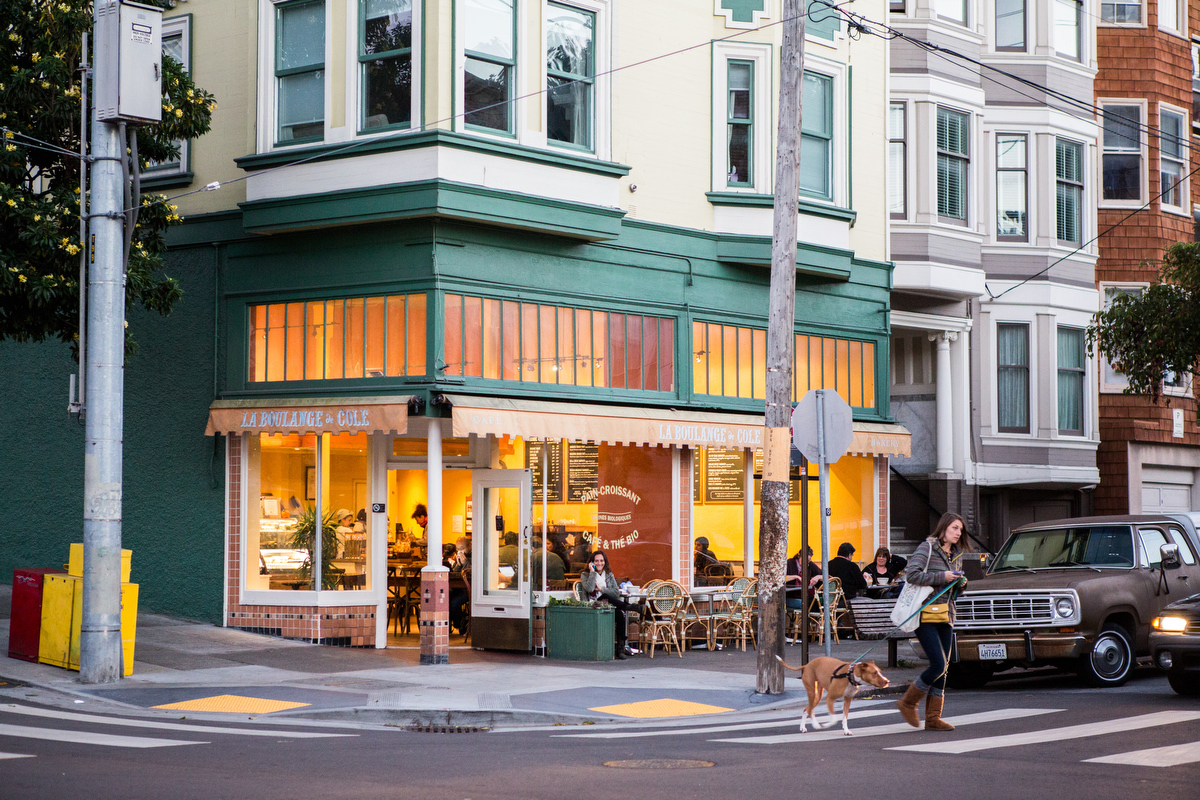 La Boulange
"This is a great place to hang out, have a light bite or lunch, study, read or chat. It's a popular neighborhood hangout frequented by families, nearby residents and students from UCSF Medical Center, just up the hill. Before I got married, I lived in the apartment above the fitness club diagonally across the intersection. Back then, it was a bakery with some of the best rosemary potato bread you could imagine — the smell was killer." La Boulange, 1000 Cole St., San Francisco.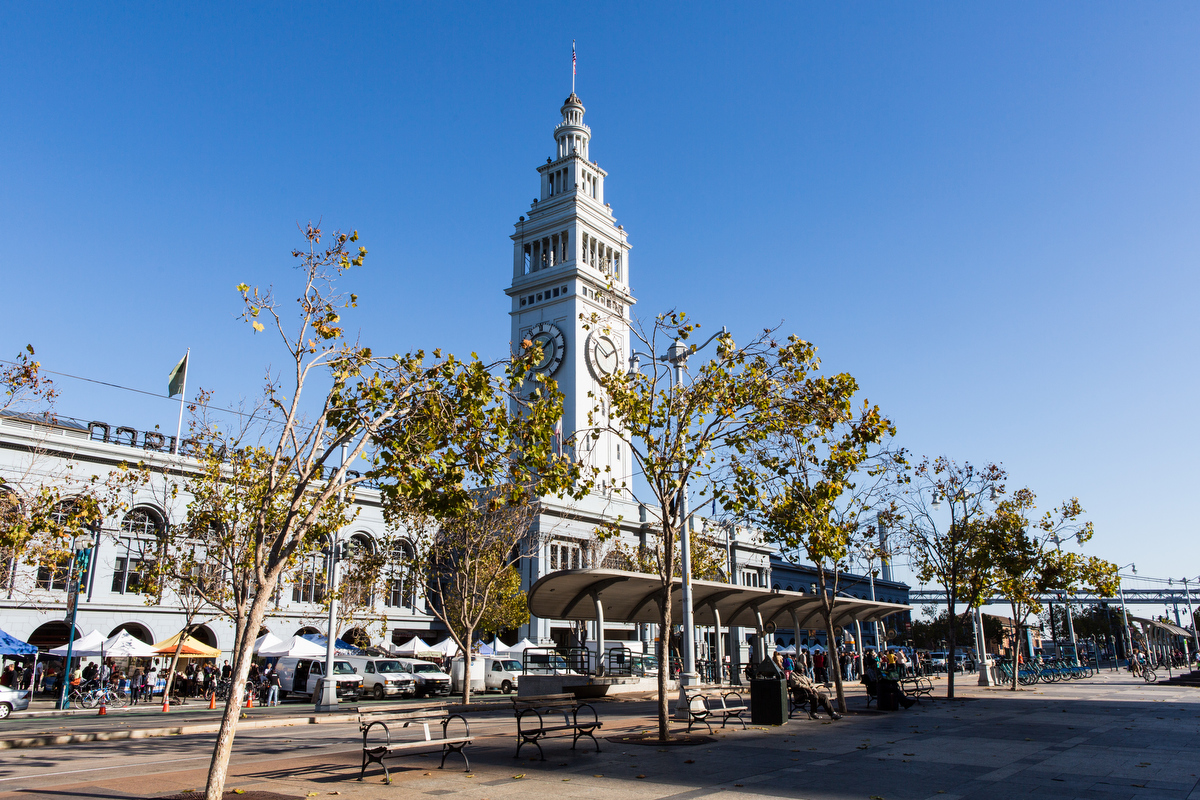 Ferry Building
"I would commute by bike and/or morning ferry when I was sighted. I love the freshness of the Bay, the breezes and sounds — and I'd get coffee from the Peet's just inside the Ferry Building. The demolition of the overhead freeway was a truly momentous subtraction, allowing the rediscovery of this city landmark and its waterfront." Ferry Building, The Embarcadero, San Francisco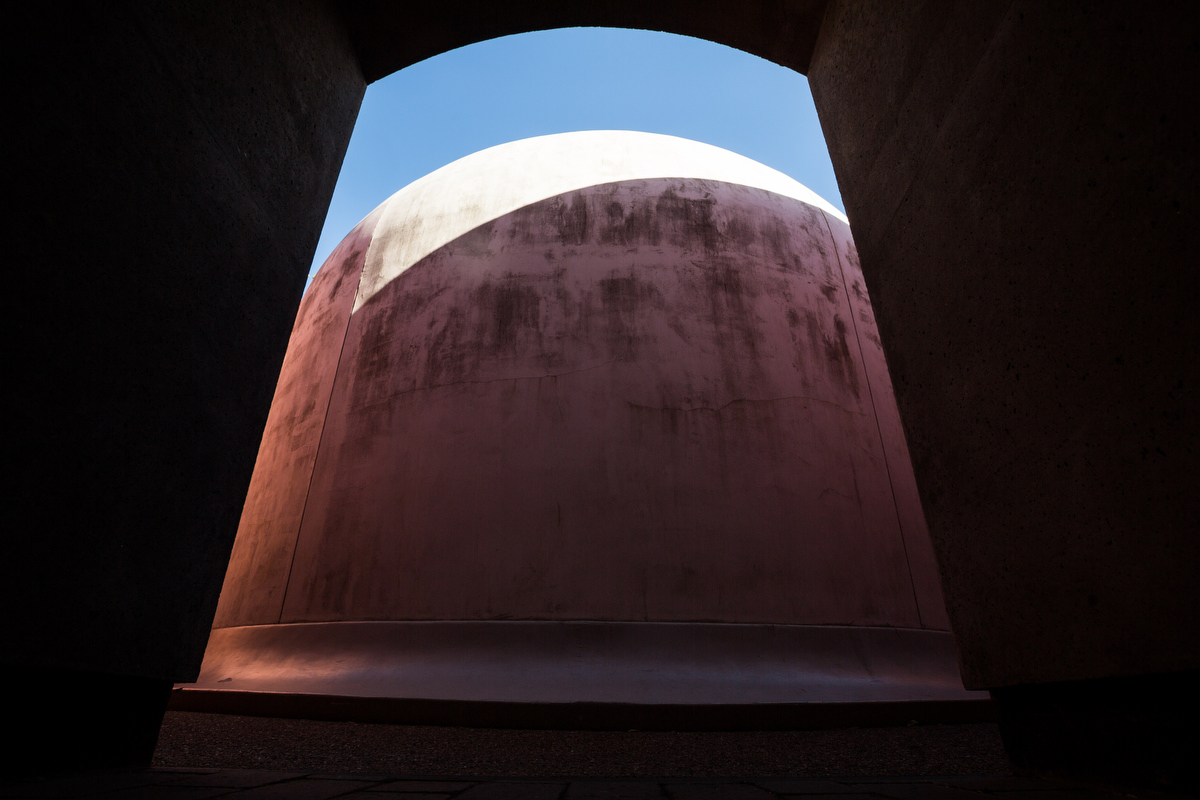 The Sky Dome by James Turrell
This is in the garden of the de Young Museum. It's a fantastic sensory experience even if it's primarily conceived to be visual. It has a rich promenade for entering; it's immediately tactile and comprehensible through touch; it has an intimate 'fit' whether you're there on your own or in a small group. On a sunny day, without sight, you can find the sun and sense its movement while the acoustics add to the experience and its intimacy." de Young Museum, 50 Hagiwara Tea Garden Drive, San Francisco.
The playground at Corona Heights Park
"I used to go here all the time when we lived in the neighborhood and my son was a toddler. It seemed like a secret backyard in the city. It is built in an excavated terrace with a remaining rock face frequented by rock climbers. From the knoll above there are incredible sweeping views of the city seen across a natural landscape in the foreground. It all made for a magical spot for a Saturday with a 2-year-old." Corona Heights Park, 1 Fairbanks St., San Francisco.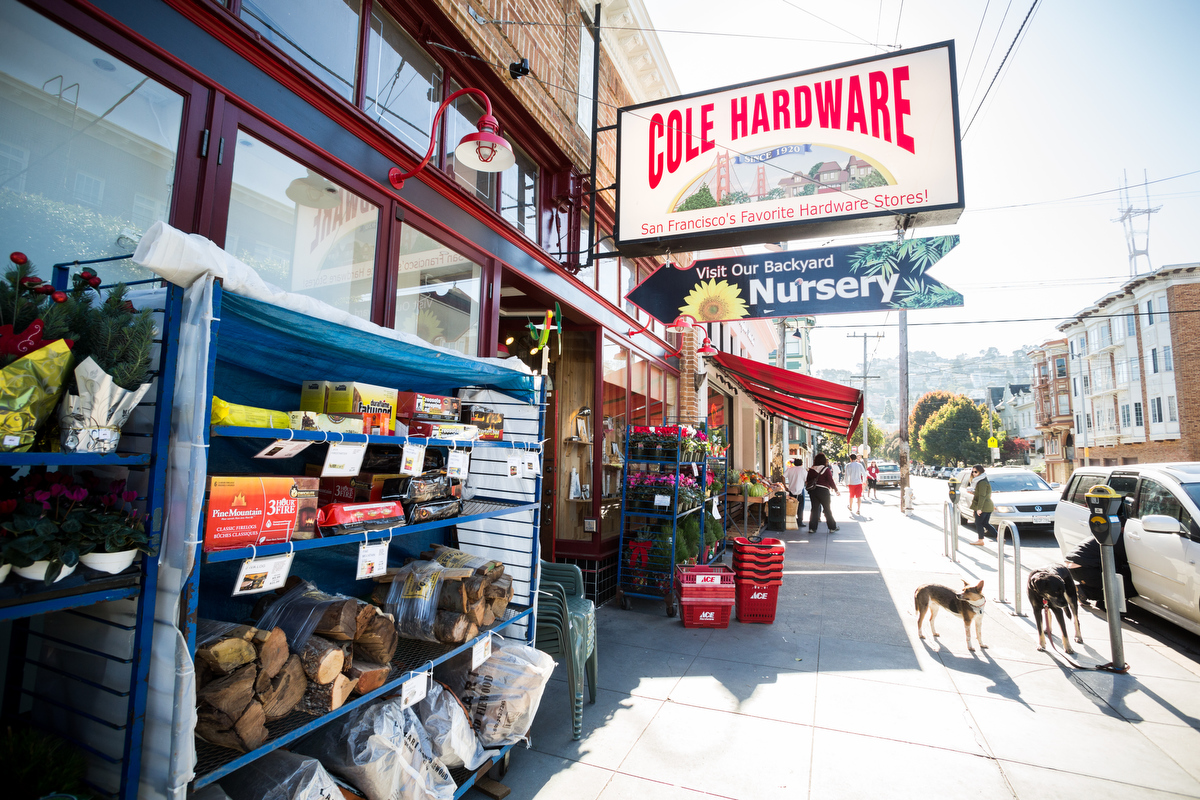 Cole Hardware
"This Ace hardware store in Cole Valley has a nursery in the back. It's a total surprise and a sensory bonanza: visual, auditory, tactile and olfactory." Cole Hardware, 956 Cole St., Cole Valley, San Francisco.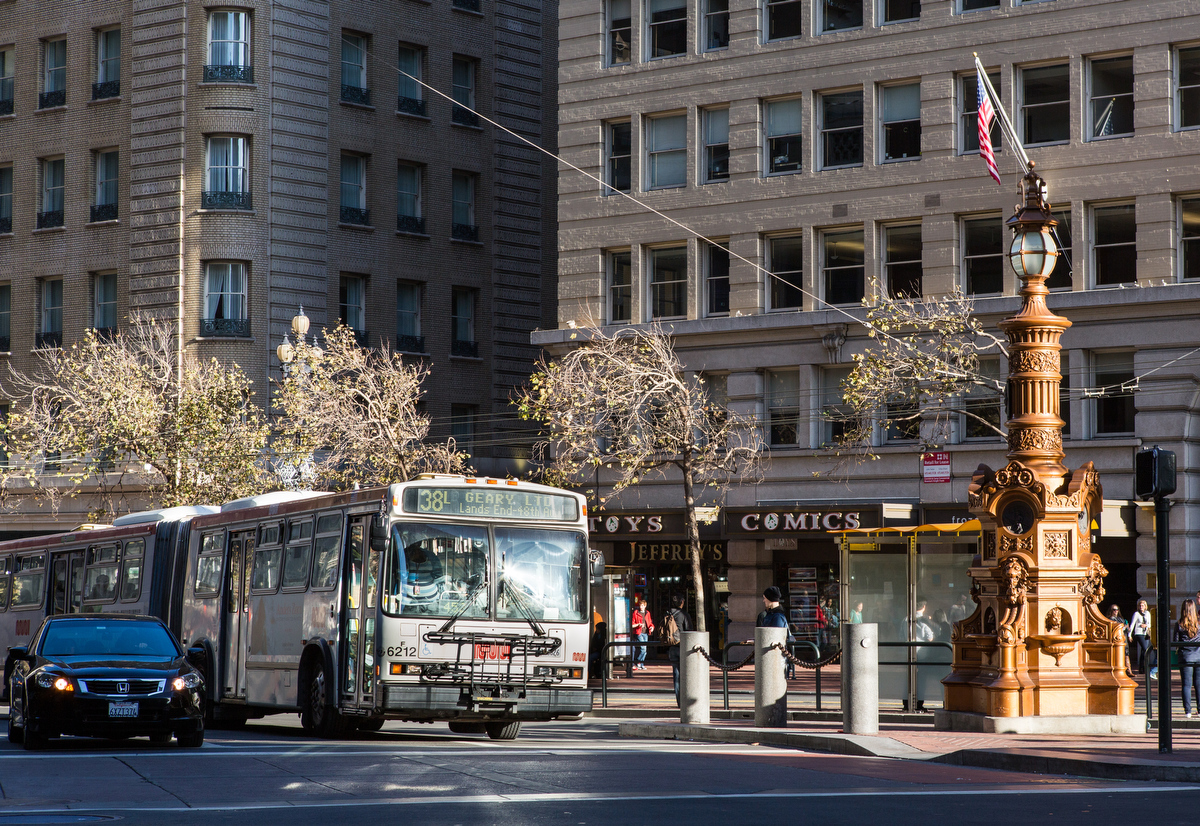 38L – MUNI
"Efficient, well-connected and reliable public transit is essential if you are blind and live or work in the city. There is no replacement for the independence it affords. The 38 Limited is a great and efficient bus line that I end up on daily. Occasionally on the morning commute, conversation breaks out and we endeavor to solve all the local and national problems. I've gotten to know a lot of the bus drivers; one is always quick to talk music while he sings along, beating a rhythm on the steering wheel. I often hear him singing as I step off the bus and walk toward the office."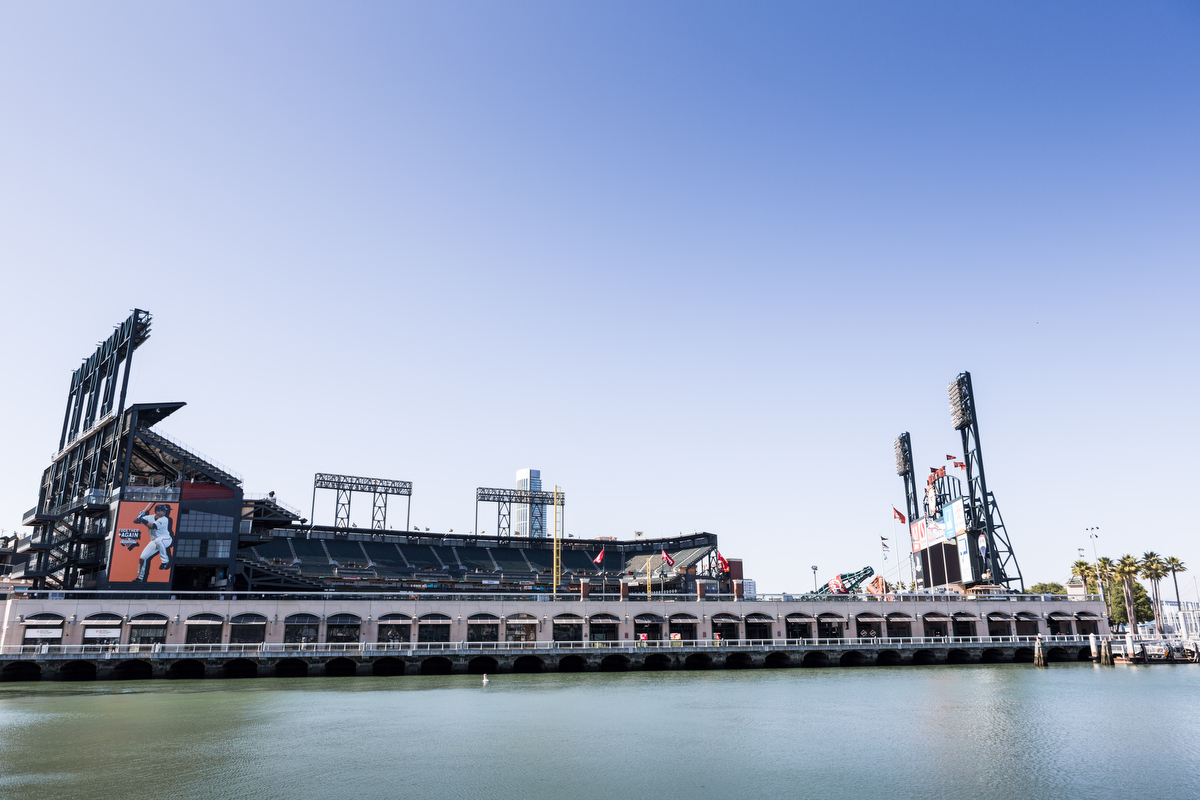 Willie Mays Plaza
"Hands down, this is my favorite place to go in the city with my son. It's an incredible ballpark with stunning views and an exciting home team. We have been coming to games here since the first season it opened and we always get comments. Many people are surprised that a blind guy would like to go to the games but it's awesome to be there to feel the energy, yell and cheer on the team. I always bring my radio to listen to the play-by-play and my son sits between me and home plate just in case of a foul ball. Actually, baseball is the perfect spectator sport for the blind as its tradition is really traced to the radio. As far as I'm concerned, it's the original form of audio description." Willie Mays Plaza, King Street, San Francisco.
Read more about Chris Downey and his life and work in San Francisco. This article was published as part of our "Questions Worth Asking" series. This week's teaser: "What makes a city feel like home?"