Juliana Rotich didn't grow up in Nairobi, but the Kenyan capital has been her official full-time home since 2011. Now, she describes the city as "another node in my network." It's a suitable metaphor for a woman who's immersed in the technology business, from her work at the nonprofit data and mapping collective, Ushahidi, to her development of the Internet-enabling device, BRCK. Here, she shares some of the places she loves about her current home town, including a good place to pick up chapati and the best spot to admire baby elephants. That's right. Baby elephants. [All photographs by Nairobi native, Joshua Wanyama, a 2009 TED Fellow, the curator of TEDxNairobi and an avid photographer who runs the African micro stock photography website Africa Knows.]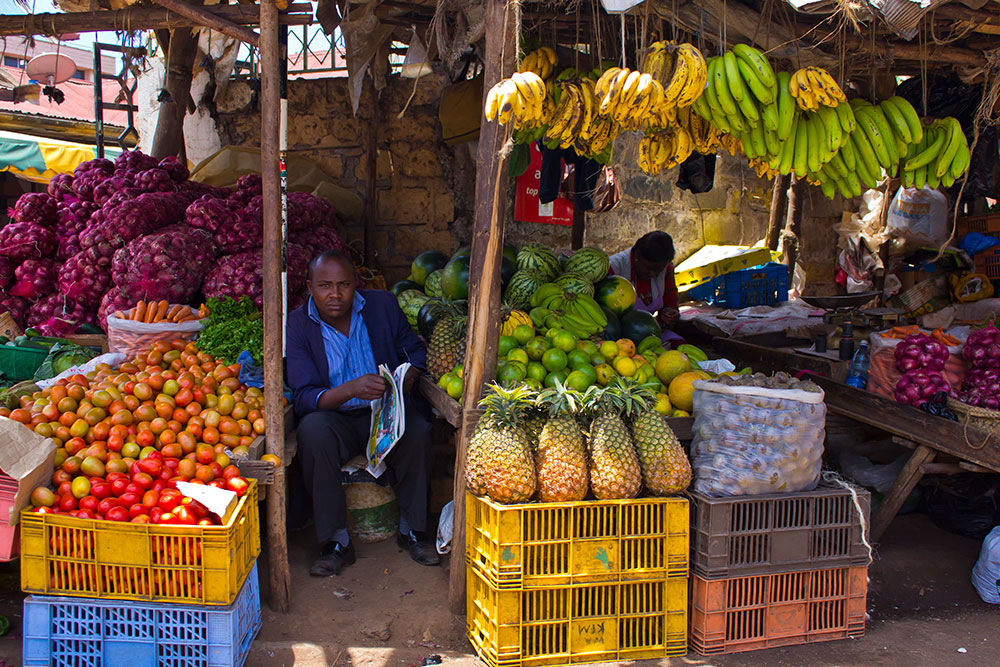 Ngara Market
I love the stalls and vendors in this colorful market.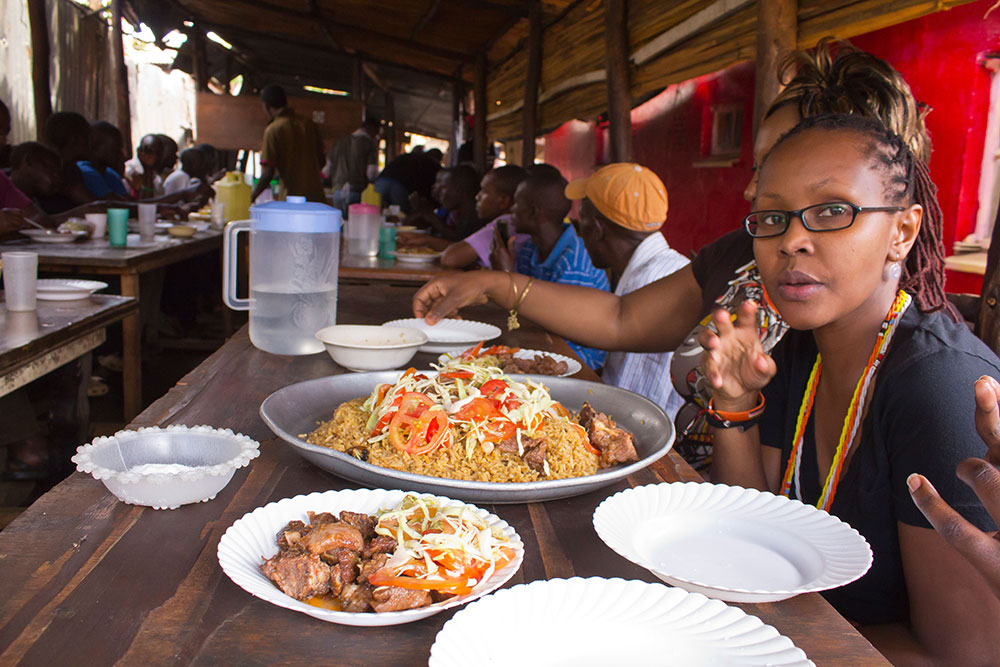 Auntie Naite Cafe
As a team, we often go for lunch at this shack in Kibera (that's me in this picture!) It has fantastic pilau rice, chapati and meat. I think it is owned and run by a Nubian family. If Anthony Bourdain ever came to Kenya, I would take him here.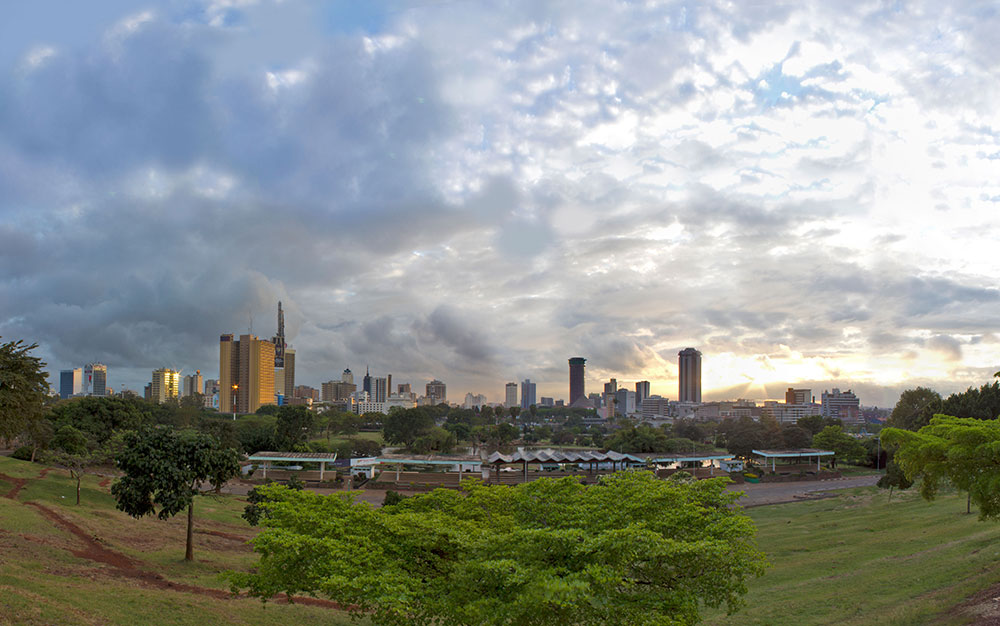 View over Uhuru Park
There is a viewpoint over Uhuru Park from Lavington. It's green in the foreground with the city in the background.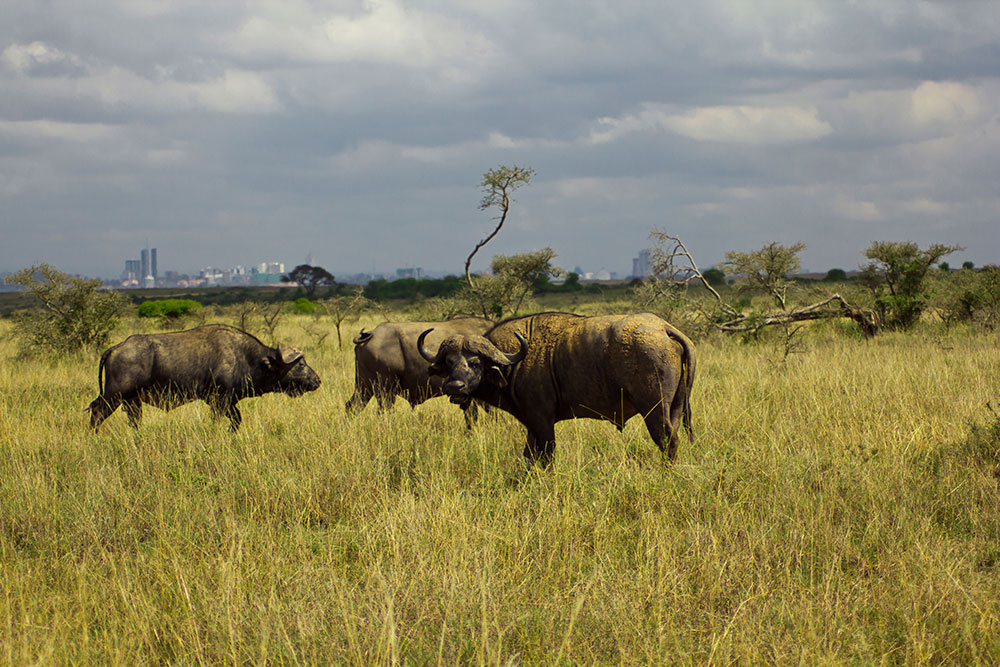 Nairobi National Park
The National Park is within 20 minutes of the city, making Nairobi very unique because you can get away and quickly get to a savannah-like atmosphere with lions, elephants and rhinos. Though elephant and rhino numbers are dwindling because of increased poaching activity; very worrisome.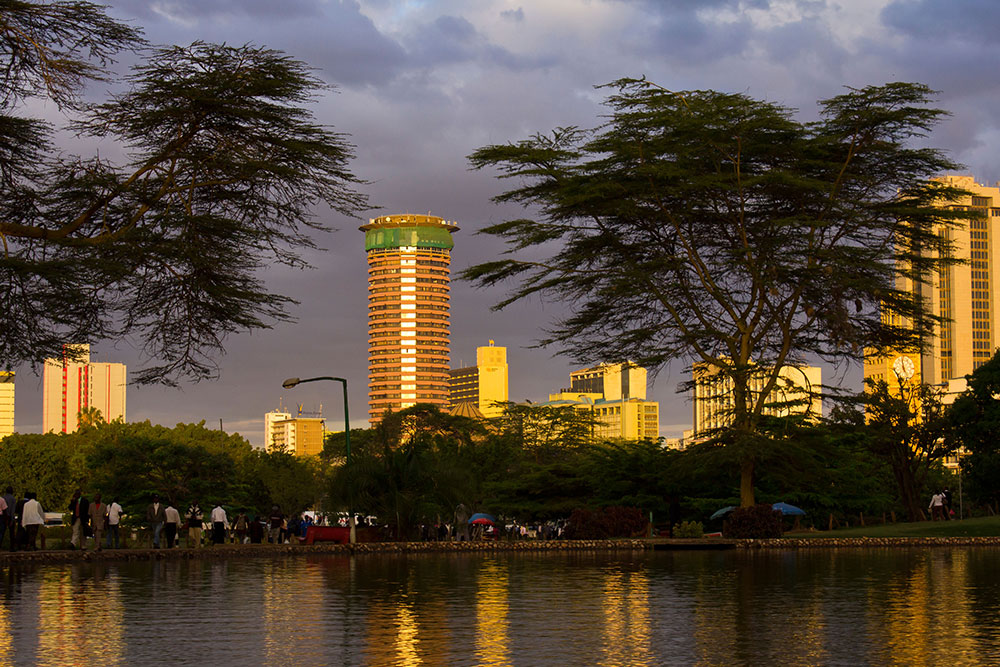 Kenyatta International Conference Center
Built in 1969 and designed by David Mutiso and Karl Nostvik, I am in awe of this building when I see it. It is a historical building that is equal parts modern with some African inspiration; the interior also has some beautiful fractals. Kenyatta International Conference Center, Harambee Avenue, Nairobi.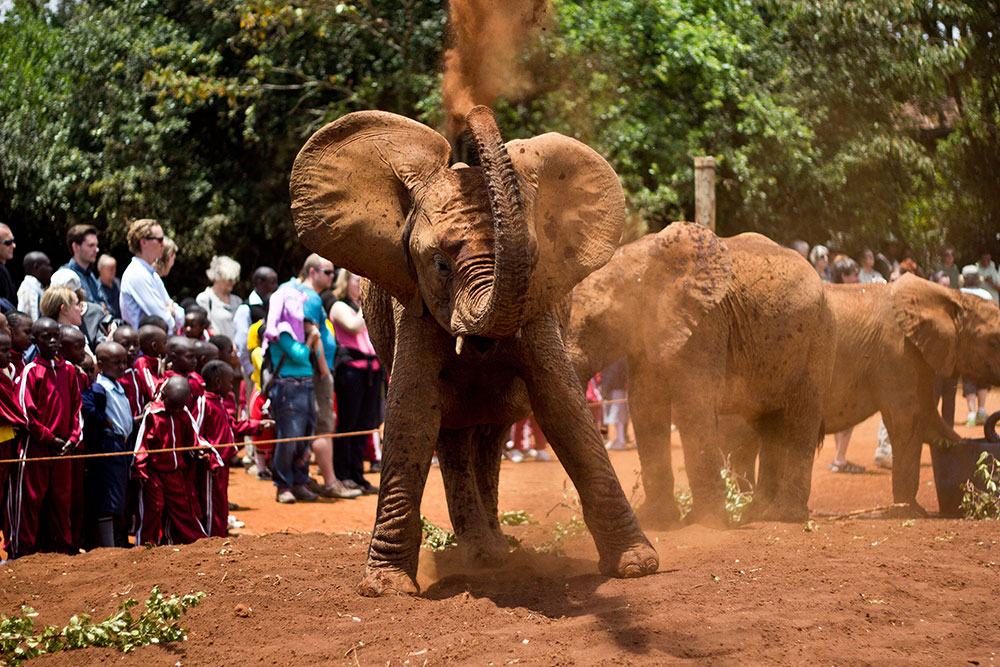 David Sheldrick Wildlife Trust
An orphanage for baby elephants… Seriously, you can't go wrong with baby elephants! David Sheldrick Wildlife Trust, Nairobi National Park, Bogan Gate, Magadi Road, Nairobi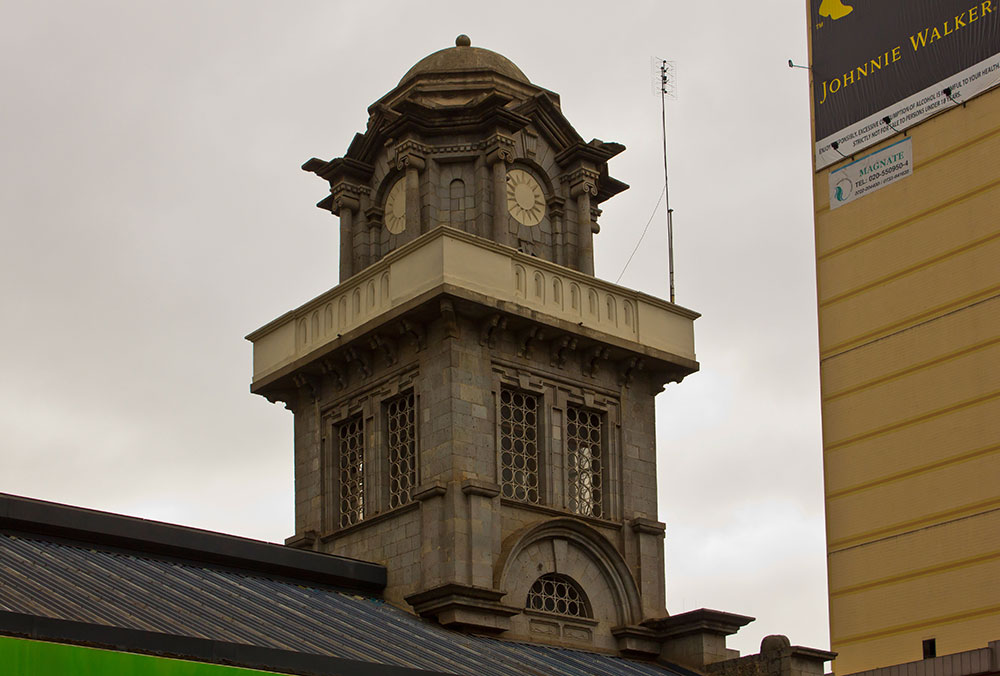 Kipande House
This is an old colonial building in the middle of the city. I like the classic look of it; it seems to exude immortality.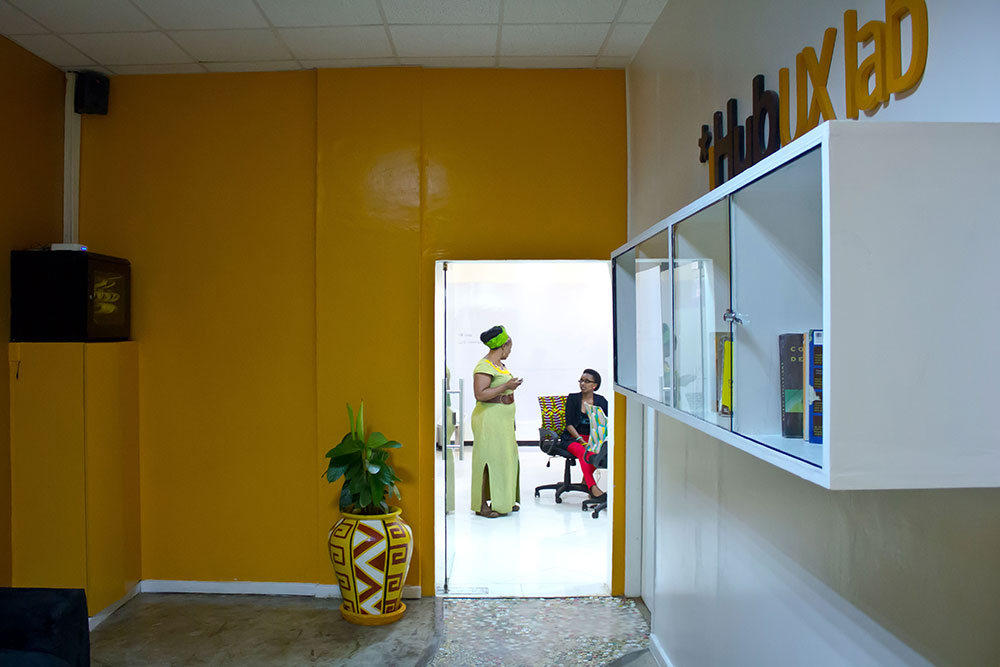 iHub and Ushahidi
I spend a lot of my time in this building. The Ushahidi office is several floors below the iHub (we refer to it as the "Batcave." We are corny like that.) Here, Abigael Wangui (seated) of the iHub UX Lab talks to my fellow TED Fellow Dr. Sheila Ochugboju (standing). iHub, Bishop Magua Center, George Padmore Lane, Nairobi.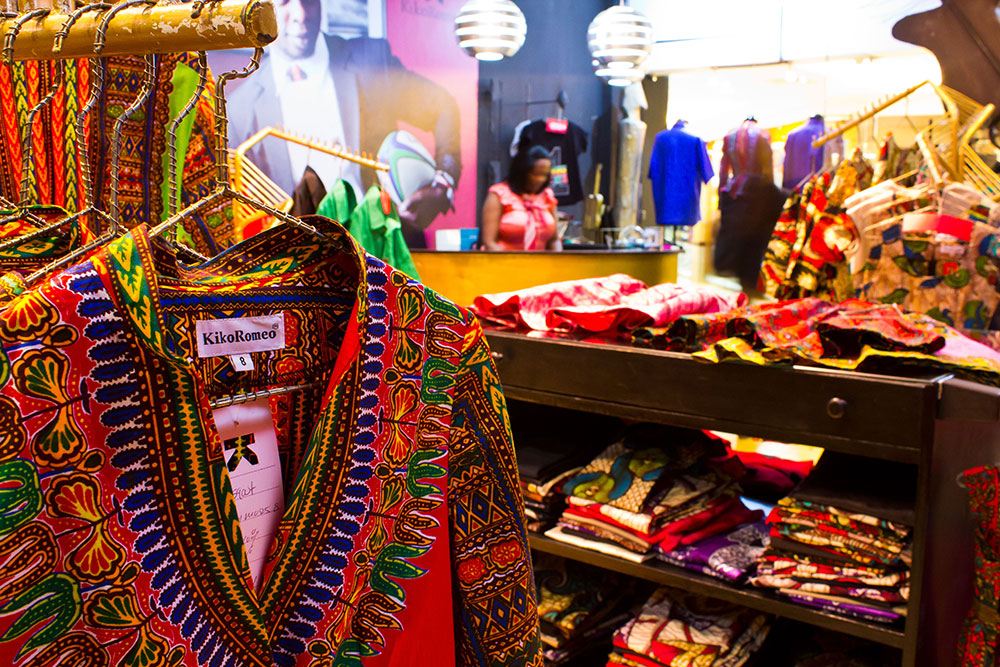 Kikoromeo
Ann McCreath of this clothing label is not only a great designer, but a good friend who once kept her store open past closing hours for me and helped me pick out skirts, dresses and jewelry for a big event I was attending. I felt so spoiled. Kikoromeo, Yaya Center, Kilimani, Nairobi.
Read more about Juliana Rotich and her life and work in Nairobi. This article was published as part of our "Questions Worth Asking" series. This week's teaser: "What makes a city feel like home?"