29-year-old Iñaki Romero Larrea describes himself as an "urbanist before architect." As one of the five members of design and architecture collective Paisaje Transversal, he is particularly interested in figuring out how to revitalize Spain's cities without indulging in the time-consuming traditional bid process or incurring exorbitant construction costs. For the group, what citizens and residents actually want and need must come first. That this is a potentially radical suggestion perhaps says more about the state of the architecture industry than anything else, but it's a philosophy that is galvanizing Romero Larrea and his colleagues. In this photoessay by Vanessa Gonzalez, take a peek at some of the young urbanist's favorite places in Madrid.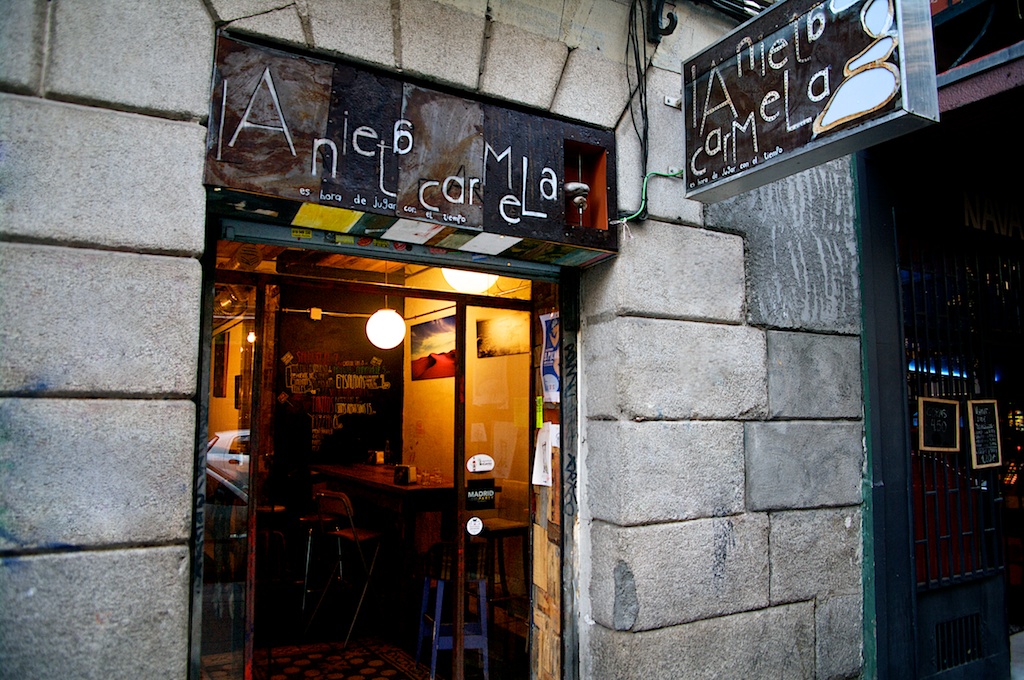 La Nieta Carmela
"When you live somewhere else, what you miss most about Madrid are its cañas. Upon leaving work, and before going home, I need to spend time with friends drinking a few beers. My favorite place is La Nieta Carmela, in the La Latina neighborhood, [which has] housemate local brews and the best cook in Madrid." Photograph: Vanessa Gonzalez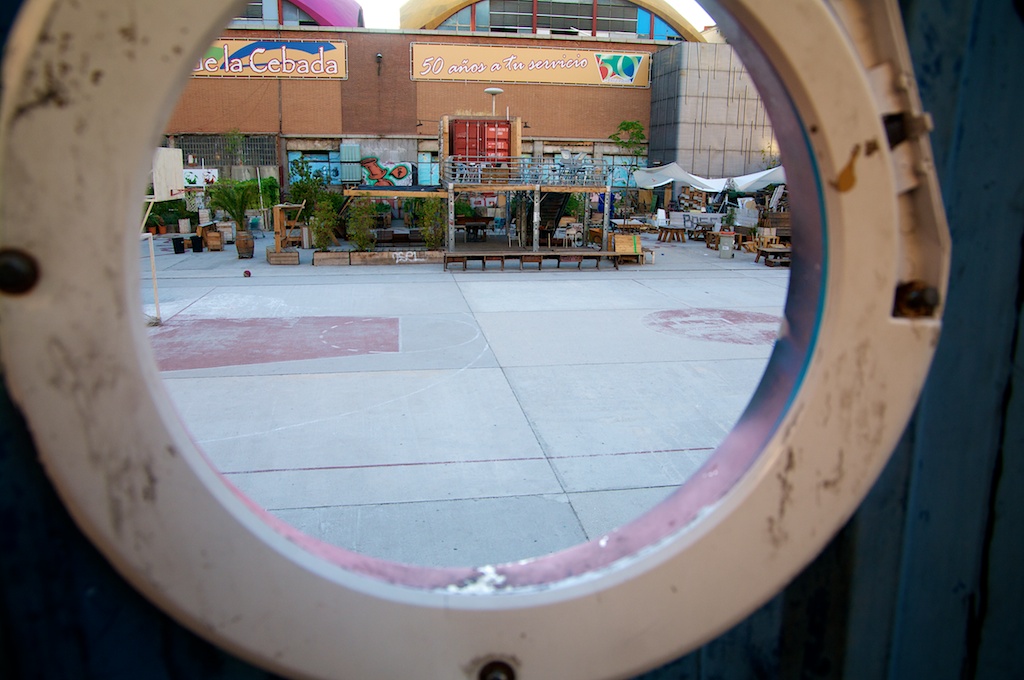 El Campo de Cebada
"In a city as dense and full of traffic as Madrid, there are some places to breathe, enjoy people's company and live in a close yet open public space. For the past two years, I've lived across from El Campo de Cebada, public land that's managed by neighbors in the city center. I escape here whenever I can to play basketball, watch a movie, hear a concert or simply pass the afternoon." Photograph: Vanessa Gonzalez.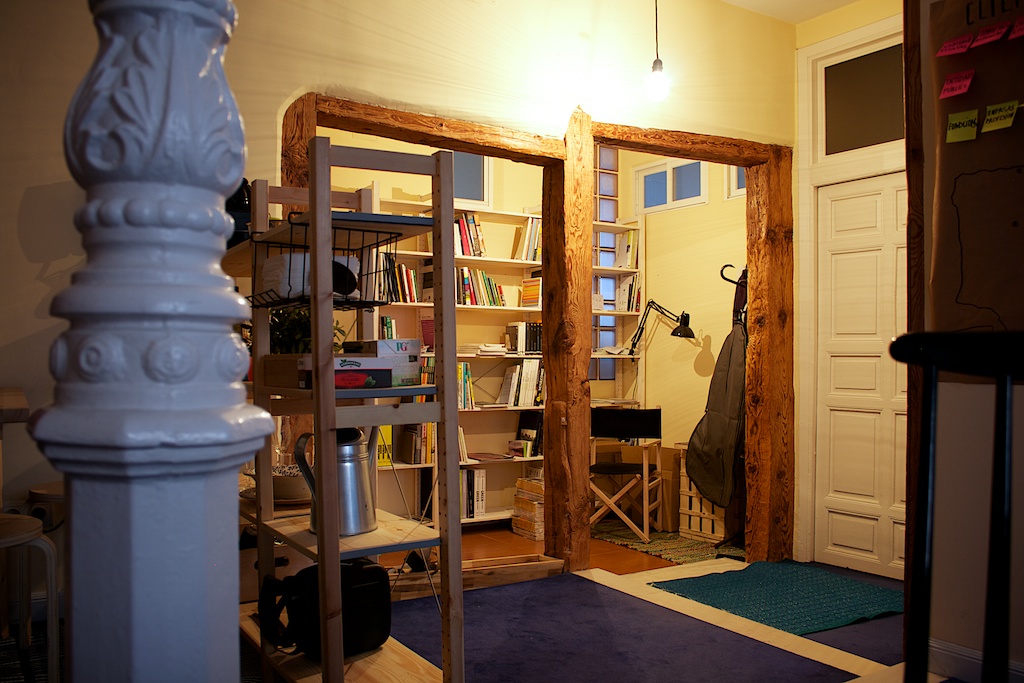 Studio Paisaje Transversal
"Our office at Paisaje Transversal is in the heart of Madrid. We're between the central train station of Atocha and the Puerta del Sol, so we can see the whole city from the balcony. The office has three spaces with carpet, wooden beams and warm lights, which helps us to feel like we're at home. That's important, because we spend a lot of time here!" Studio Paisaje Transversal, Calle Atocha 54.2º, Madrid. Photograph: Vanessa Gonzalez.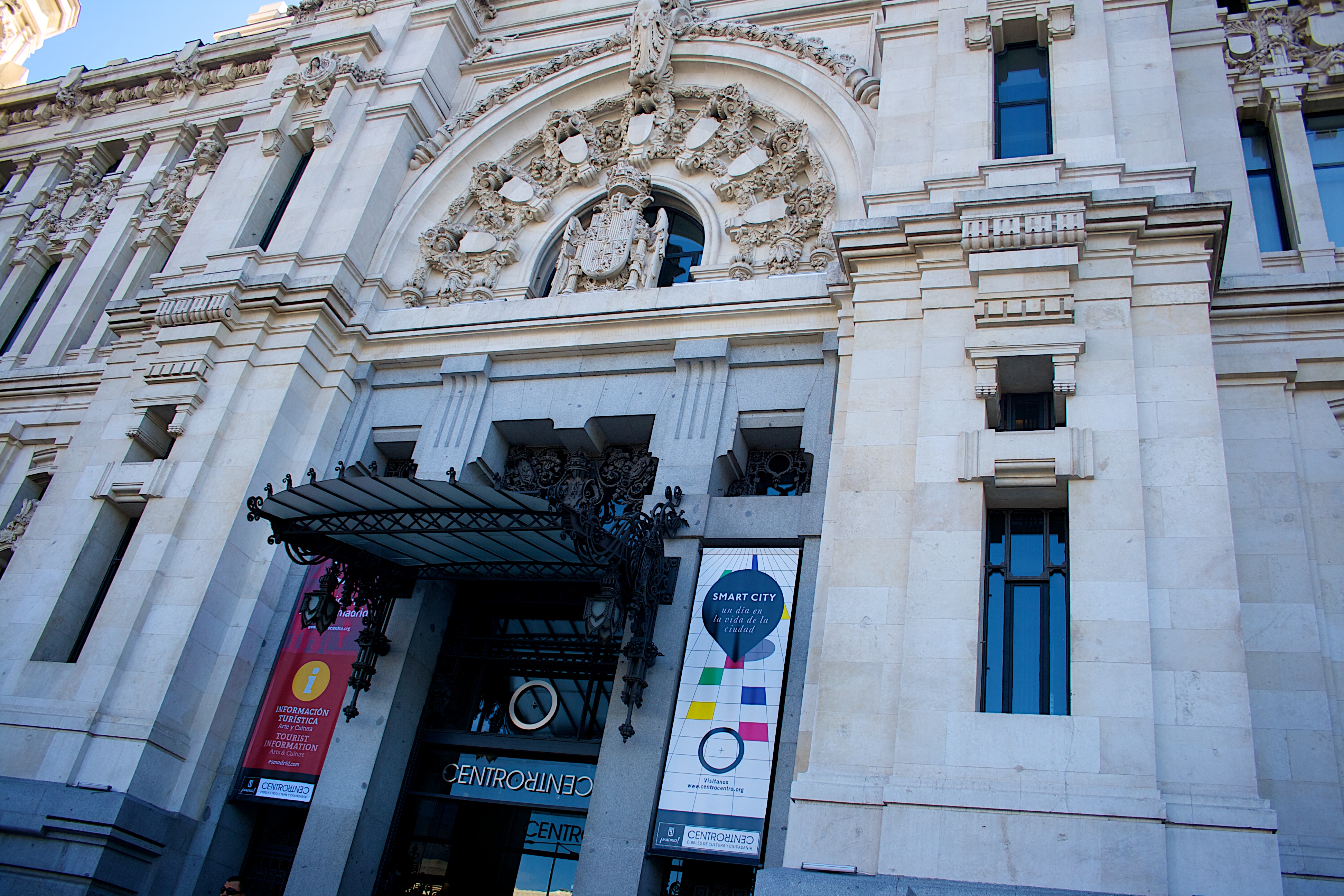 CentroCentro
"At the beginning of this year, we designed an exhibition for CentroCentro, the new cultural center in Madrid. In it, we wanted to look at the 'Smart City' concept by collecting intelligent experiences in which the citizen is the protagonist. After all, there are no intelligent cities without intelligent citizens." CentroCentro, Plaza de Cibeles 1, Madrid. Photograph: Vanessa Gonzalez.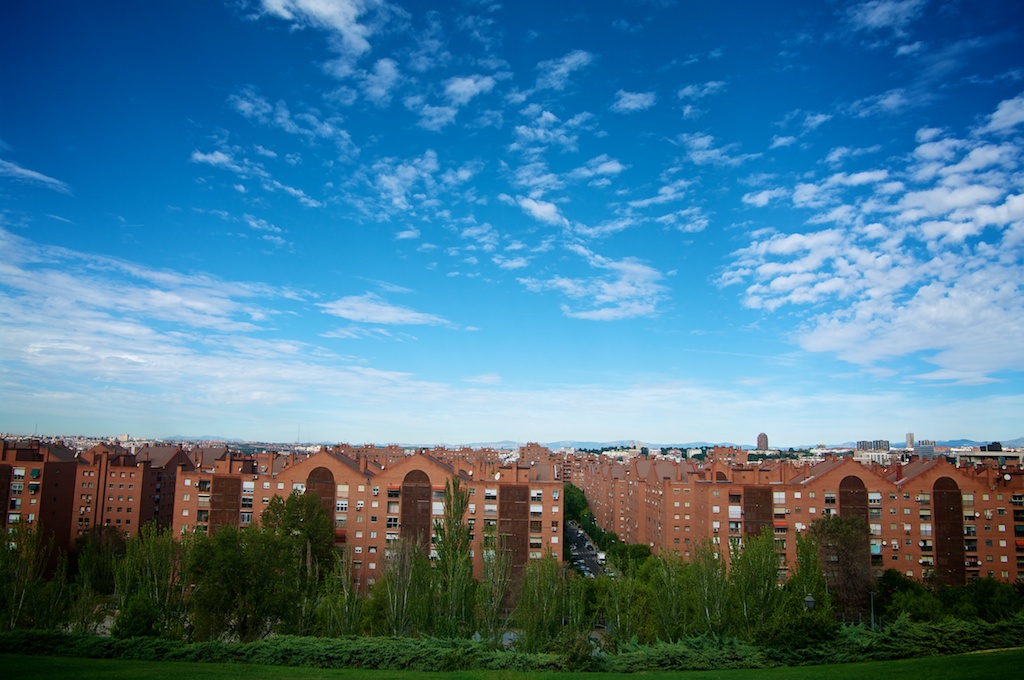 Parque del Cerro del Tío Pio
"I live far from Vallecas, one of the neighborhoods with the most personality in Madrid, but I try to get to Cerro del Tío Pío park every so often. It's the highest point in the city and from there I can see the city as a whole (or almost). When I'm drowning in work, being there helps me to feel like I'm in control, and work is not in charge of me." Parque del Cerro del Tío Pio, near Calle Benjamin Palencia 1, Madrid. Photograph: Vanessa Gonzalez.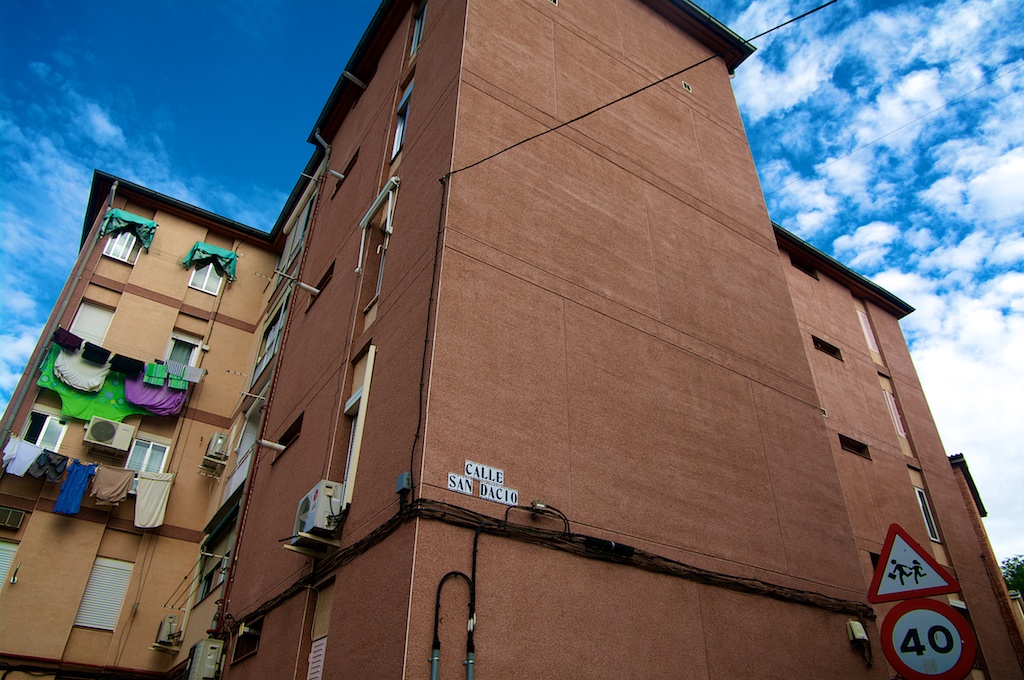 Virgen de Begoña
"The brick neighborhoods built during the 1950s, 1960s and 1970s to accommodate the rural migrants to Madrid are inhabited by more than a million people, and these are the areas of the city that need more architectural and urban improvements. This one, Virgen de Begoña, is the neighborhood where Paisaje Transversal began, more than two years ago, to put into practice our participatory methodology for neighborhood reclamation." Virgen de Begoña, Calle San Dacio 1, Madrid. Photograph: Vanessa Gonzalez.
Read more about Iñaki Romero Larrea and his life and work in Madrid. This article was published as part of our "Questions Worth Asking" series. This week's teaser: "What makes a city feel like home?"
Rebecca Smith Hurd is a freelance writer and editor based in central Mexico. She runs the award-winning travel website AllAboutPuebla.com.